Tipster extraordinaire Albertino M. has given us several updates regarding some changes on the local business landscape:

EZ Taqueria (4013 Telegraph Ave.) in La Mancha Plaza is taking over a former Subway location. Other than removing the sandwich chain's branding, the interior is much the same, though the new tenants are installing a grill and range hood.
The taqueria doesn't have an official opening date and is still awaiting final fire and health inspections, but we'll keep an eye out for news.
The space formerly occupied by Nick And Aron's at 4316 Telegraph Ave. is reportedly being made ready for the first Oakland outpost of Alameda-based Julie's Coffee & Tea Garden.
According to their web site, Julie's new spot is slated to open soon with coffee, tea, wine, beer and a menu centered on locally-grown, organic ingredients. Nick & Aron's, which closed in November 2015, was a spin-off of Nick's Pizza, which is still slinging pies in Temescal.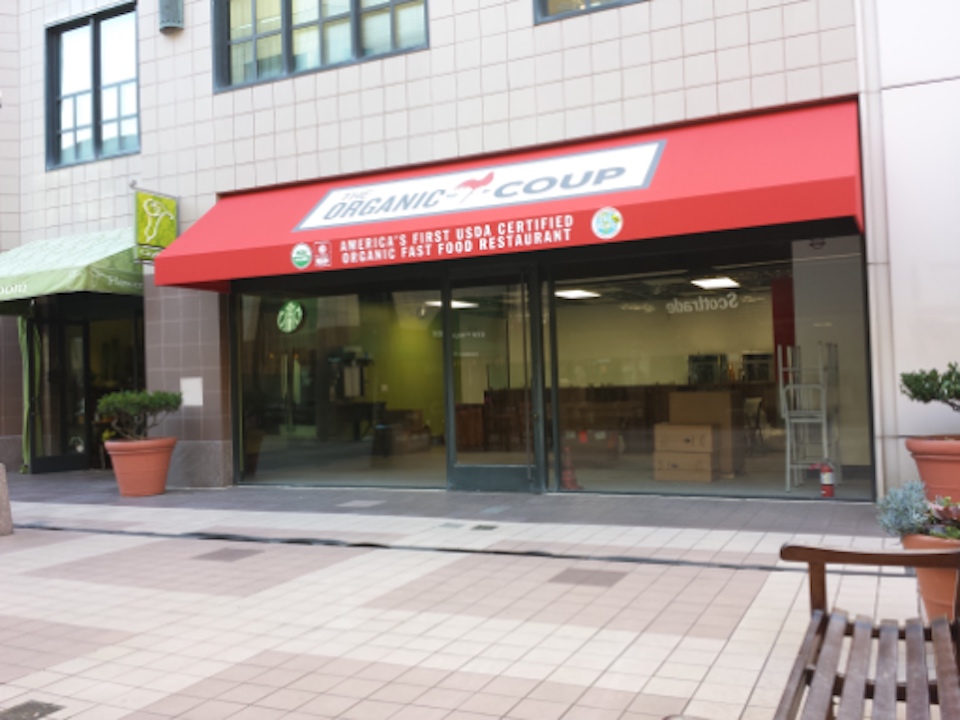 The Organic Coup is bringing what it terms "America's 1st USDA Certified Fast Food" to Oakland City Center (1300 Clay St.). No word yet on an opening date, but equipment has been installed, and workers have been spotted unpacking boxes of supplies inside.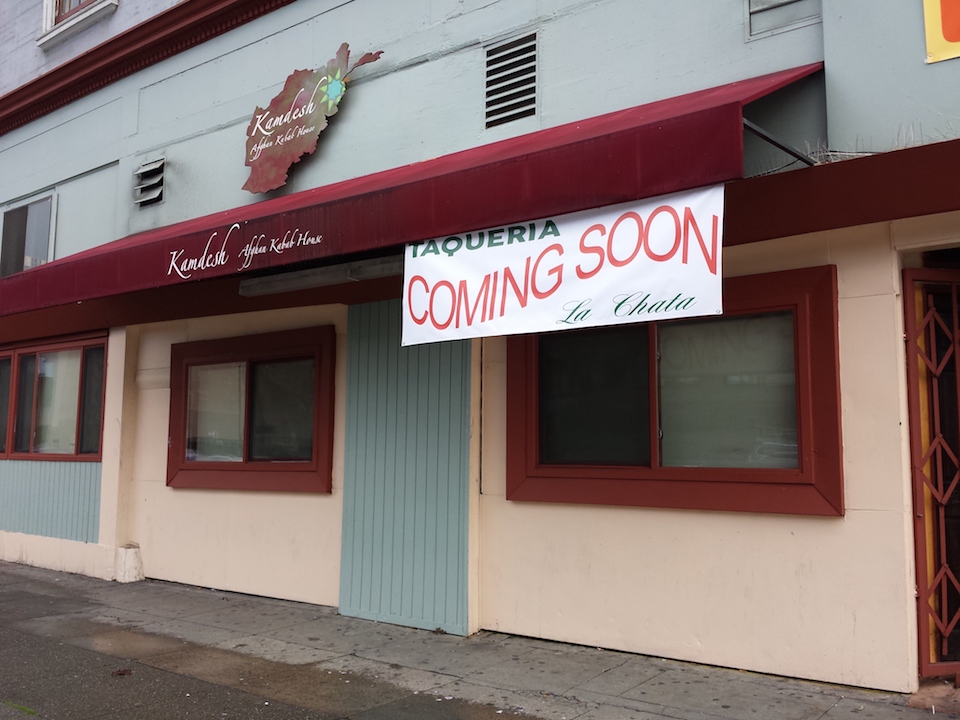 At 346 14th St., La Chata Taqueria is preparing to move into what was once Kamdesh, an Afghan kebab house. The new Latin eatery doesn't have a hard opening date.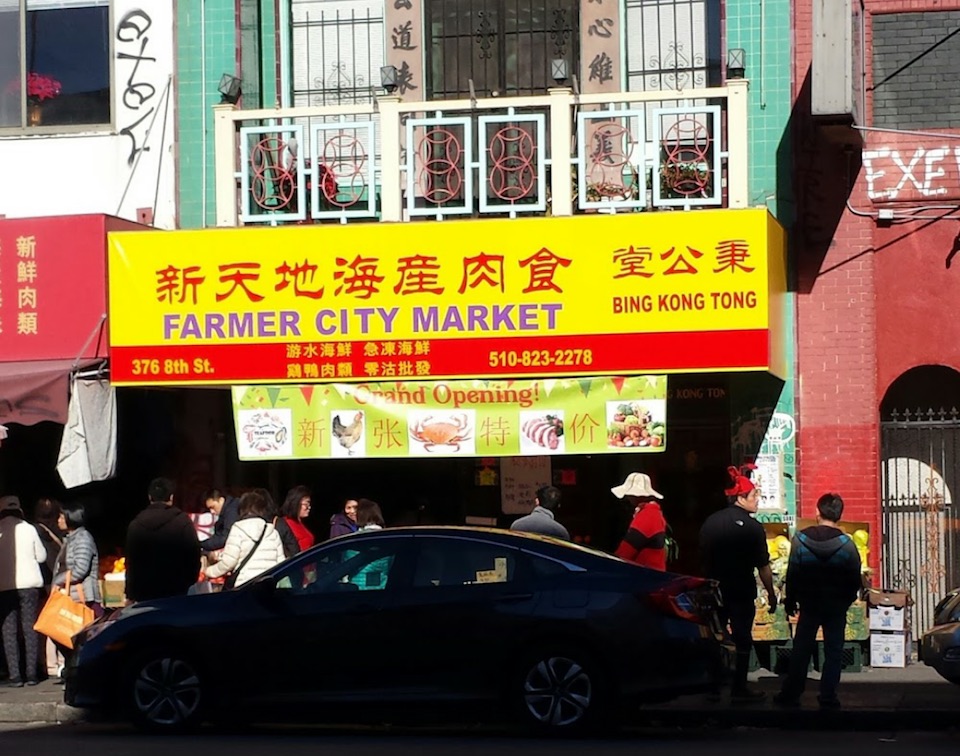 Lucky Seafood at 376 8th St. in Chinatown has been reborn as Farmer City Market, apparently with the same owners.
With the name change, the store now stocks a wider range of grocery items and produce, but the seafood counter "is just half of what it used to be," and land-based meats are on offer at a rear counter.
According to Albertino M., the changes were "made to accommodate locals with one-stop shopping for those that don't want to leave the area."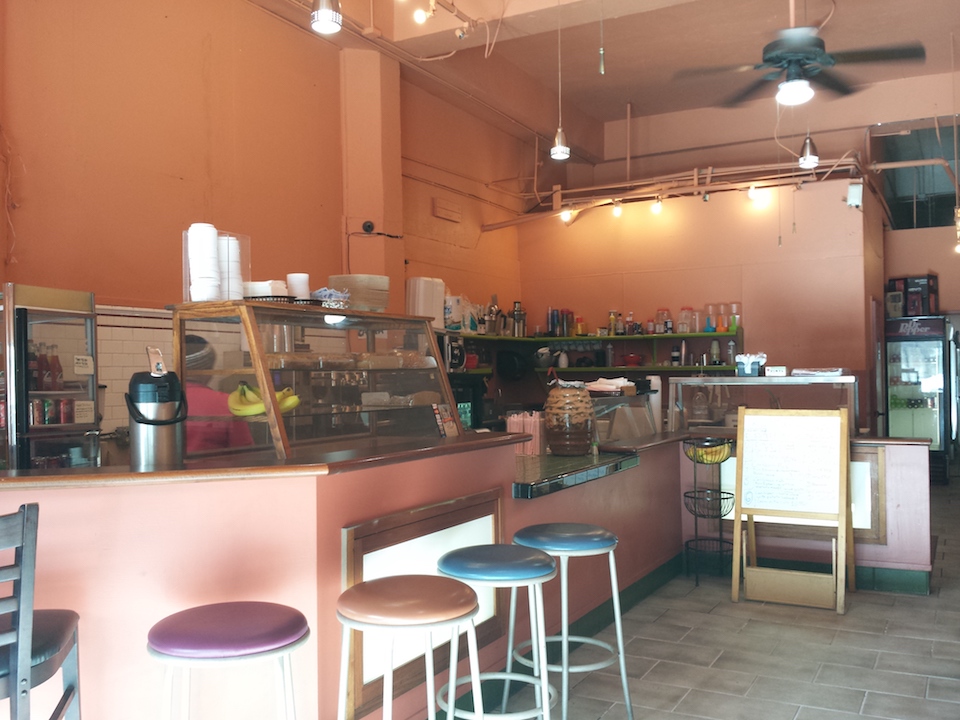 On the same block, Roots, a new Caribbean restaurant, is opening today at 340 14th St. in the former home of Mi Lindo Jalisco. The owner said menu items are prepared from scratch, and a new sign and awning will be raised "next week or so."
Today, several businesses are donating a portion of their proceeds to Planned Parenthood Texas. Officials in the Lone Star State are seeking to cut off funds to the nonprofit group, which is the only reproductive health provider in many Texas communities.
Ordinaire (3354 Grand Ave.) is donating 10% of today's sales to Planned Parenthood; customers may also purchase $5 raffle tickets for a chance to win three cases of wine, according to an employee we reached on the phone today.
The Punchdown (1737 Broadway) is giving 10% to Planned Parenthood and is also matching customers' personal donations; Starline Social Club (645 W. Grand St.), will give 10% along with half of the proceeds of a special pink cocktail created for the occasion.
Have you spotted a new business or learned about one that's closing? Text your tip to 510-757-9959. If we use your information, we'll be sure to give you credit.