When we interviewed brewer Jim Woods last June, we were the first to tell him that someone had scrawled angry graffiti across the facade of the former dry cleaners he planned to renovate on Judah near 46th Avenue.
Eight months later, Outer Sunset residents and merchants have "been so welcoming," said Woods, as he offered Hoodline a preview of Outbound, the fifth in a string of brewpubs he operates in San Francisco and Oakland.
As far as the 'DIE YUPPIE SCUM' graffiti, "it seemed a little misguided and I'm not really sure what it was all about," he said, shaking his head.
Woods said he'd been looking for a Sunset location "for a long time," since his family has a history in the area and many of his employees live or spend time nearby. "It just seems like an underserved market with a great community feel," he said. "You see the same faces and people greeting each other."
Outbound's name and decor was inspired by Carville, a community near Ocean Beach constructed of obsolete cable cars that sprung up in the late 19th century. With rounded ceiling corners and a long, narrow layout, the interior is reminiscent of an oversized streetcar.
The 750-square-foot space has been gutted to make way for a 25-foot-long poured concrete bar that's still under construction. After a new tile floor is installed, tables and chairs for about 12 customers will be placed by the front window.

"The bar will be very communal," said Woods. "You can come by yourself and chat with the people next to you." Between tables, bar seating and standing room, Outbound has a 49-person capacity; although his application included sidewalk seating, it's not in their "immediate plans," Woods said.

As a nod to convention, they may add a flat-screen TV. "We will show some sporting events, but we don't that to be the focus," said Woods. Most of the six beers on tap will come from Cerveceria and his flagship Oakland location, but Outbound will eventually brew on-site.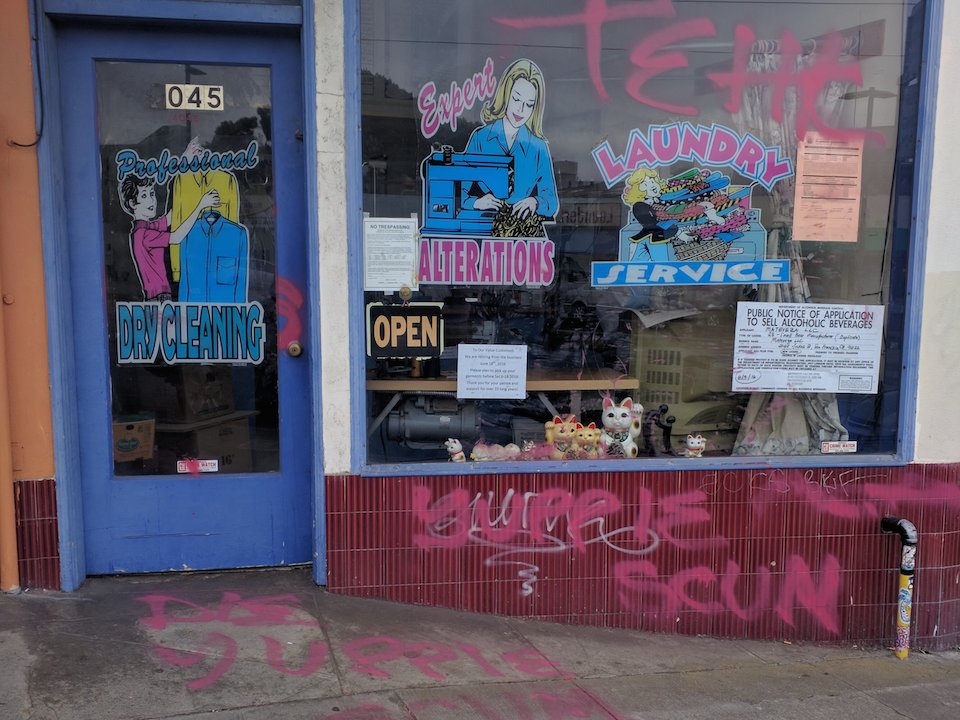 "We'll be doing smaller batches with an educational component, so people can come in and learn how to brew." Suds will be crafted in 20-gallon batches, "essentially one keg at a time," Woods said, noting that he's open to "brewing a beer with someone in the neighborhood, or using a special ingredient."
The wall behind the bar has been tiled over; a light menu spotlighting  "affordable and convenient" empanadas will be available on opening day, which Woods said will "definitely" happen before Beer Week (which kicks off February 10th).
"We're full steam ahead right now and making a lot of great progress, so we may be able to open our doors a little earlier than that," he added.
Bar Manager Rey Romero, who lives in the Inner Sunset, has plenty of friends who live in the area. "Most of them are students and artists and everyone's excited to have a nice spot to come and hang out," he said. "To be a part of that, I'm thrilled."