California's medical marijuana laws are more than 20 years old, and last year's passage of Prop 64 — which permits recreational use — opened the door to a new wave of companies making waves in an industry that's still very startup-friendly.
Enter Good Co-op, the brainchild of Mike Appezzato and Pete Cervantes, childhood friends who decided to leverage their experience in corporate America to create "premium cannabis edibles."
"You have a lot of edibles out there that don't really taste good," said Cervantes, a Culinary Institute of America grad who previously worked as a research chef for PepsiCo. "You wouldn't eat them if they didn't have cannabis in it."
Launched last week from their co-working space at The Port Workspaces, the co-founders are working to get their brownies on shelves in local dispensaries and carried by delivery services. Appezzato, who oversees business development, is using his background in marketing and advertising to make their product "approachable."
"For so long, cannabis has been a gray area, but it shouldn't be looked down upon," he said. "It's very mainstream now and so we're just trying to bring it out into the open."
The partners  conceived the idea last summer, but California's move to legalize recreational marijuana reaffirmed their decision. "It was very beneficial that it did pass," said Appezzato. "It makes it much more accessible to a larger market."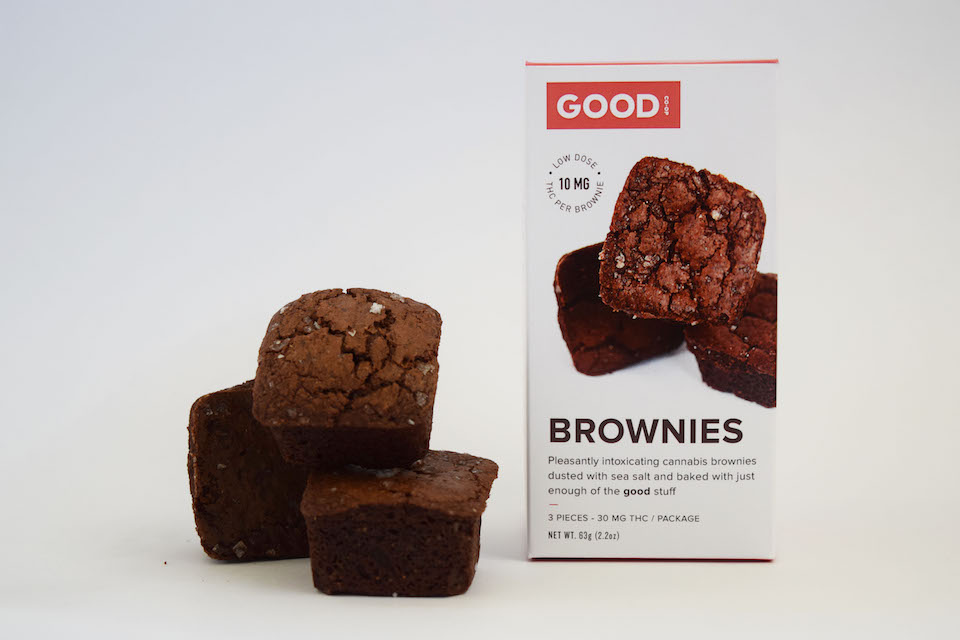 Cervantes — who devised new flavors for Mountain Dew and Starbucks beverages — said Good Co-op is focusing on food, not medicine. "We're not reinventing the pot brownie, we just want to make it as great tasting and perfect as possible," he said.
Now that consumers will no longer need a doctor's recommendation, Appezzato said the brownies might end up on restaurant dessert menus, perhaps gently warmed with a scoop of vanilla gelato. "We want something that would just look like any other food product in your pantry," said Cervantes.
Many Oakland's cannabis entrepreneurs are cottage-industry workers, but Good Co-op rents office space at The Port near Lake Merritt, using the facility's commercial kitchen to turn out batches that have a shelf life of two months. At 10mg of THC per brownie, they're "pleasantly intoxicating," according to the packaging.
"It's a great-tasting brownie that just happens to have a little bit of cannabis in it," said Cervantes.
Appezzato, who lives in Oakland, said the city is "forward-thinking" when it comes to the cannabis industry. "It's what drew us here in the first place." Cervantes said the city was "hopefully, becoming the cannabis industry hub."
First-time entrepreneurs, the partners weren't sure of the best way to ramp up their business. "We started just by learning and listening, and going to city Council meetings and the Cannabis Commission," he said. "There's no clear path," he added. For a time, Cervantes tried applying to local companies, "but you can't just apply with a resume," said Appezzato.
Although Oakland's cannabis industry doesn't have an official trade association, Appezzato said there's a strong community. "We've been pretty much embraced here."
The partners are blazing ahead, but they acknowledged that their parents are still reserving judgment. "My dad's really excited that I've gone out and started a company," said Appezzato, "and my mom is a bit more — well, I think she'll come around eventually."