El Capitan Taqueria opened its doors in SoMa last Sunday at 1198 Folsom St., the former home of Citizen's Band, and will soon be joined by Anton's Pizza and Deli, which is moving into the adjacent annex that once housed Pinkie's Bakery.
An employee at El Capitan said that Anton's is projected to open its doors at some point this weekend. Based on the signage and decor, it appears that the two businesses share ownership, though the employee would not share information on who owned them.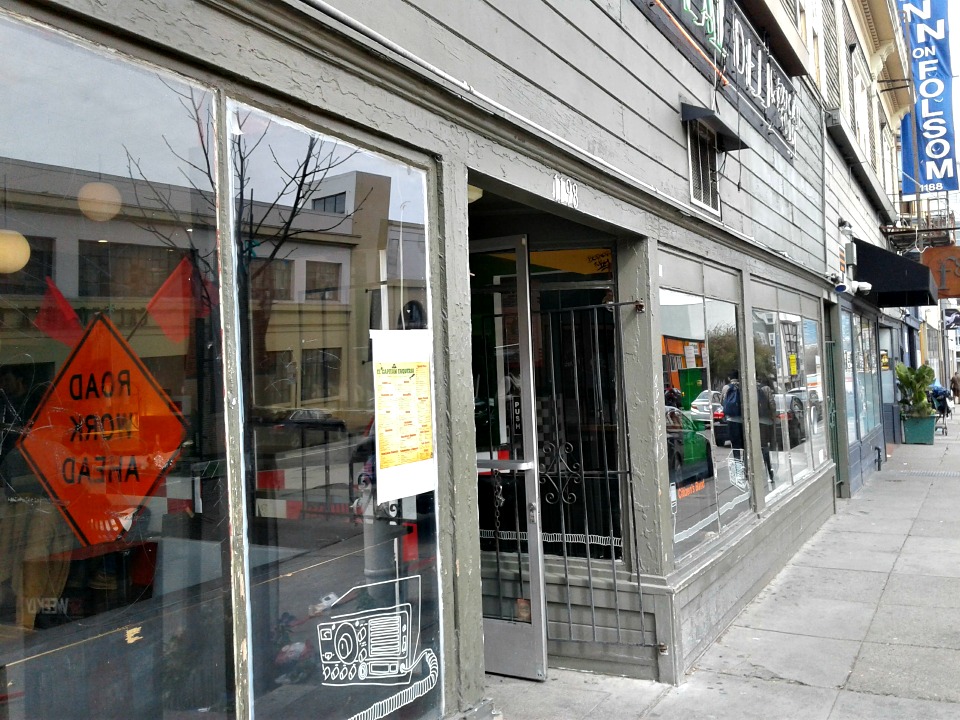 Citizen Band and Pinkie's, which originally opened in 2010, closed last September. Since then, Department of Building Inspection records indicate that DNS Construction has renovated the bathrooms for ADA compliance, renovated the bar area inside the former Citizen's Band, and removed a partition.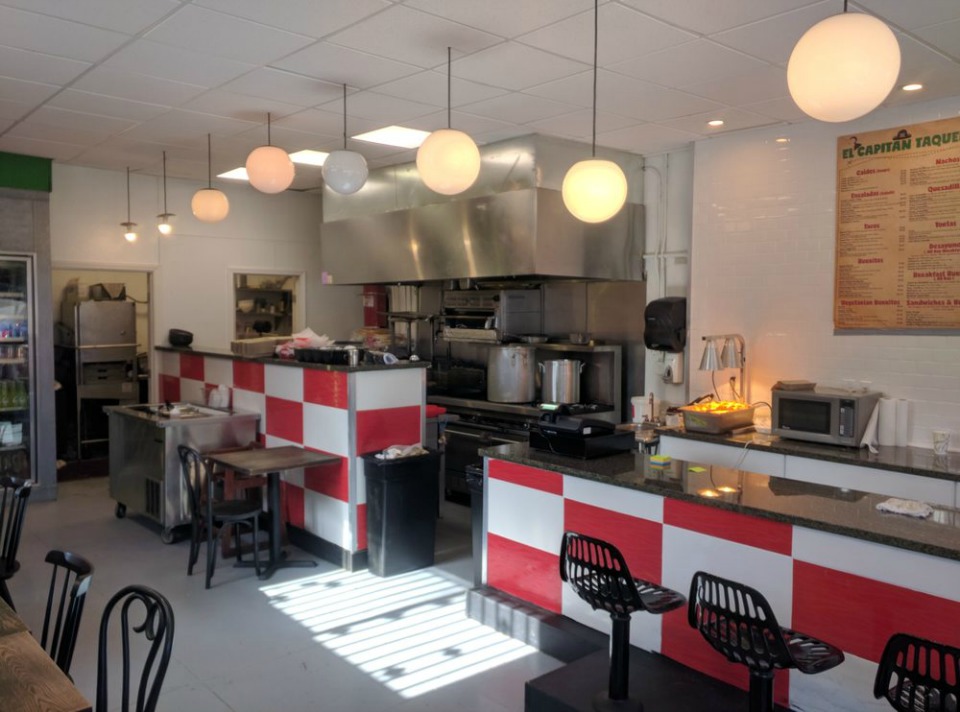 El Capitan's menu is standard taqueria fare, with burritos, quesadillas, and a few larger plates like enchiladas. A taco is $4, a super burrito is $9, and a shrimp plat is $13.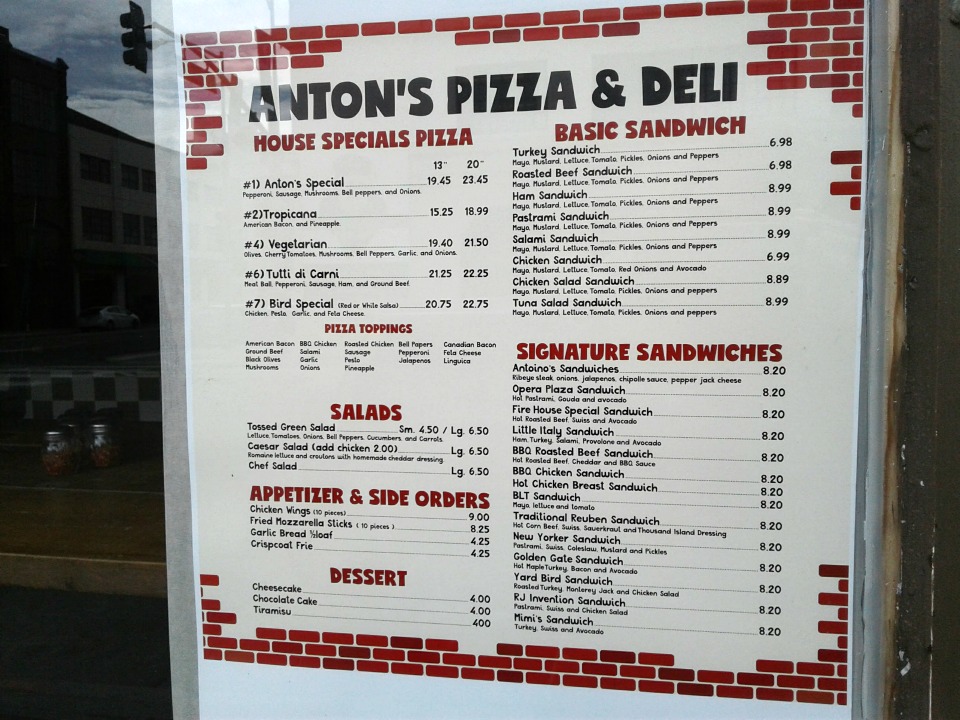 Anton's menu is already posted in the window as well, and in addition to the standard pizza offerings, they'll have deli items like turkey, roast beef, and ham sandwiches.
Hours for the new duo will be 10:30am-10pm Monday-Thursday, 11am-11pm Friday-Saturday, and 11am-5pm Sunday.
Thanks to Keith S. for the tip. See something interesting? Text Hoodline at (415) 200-3233 and we'll investigate.
Update, 3:10pm: Though an employee at the taqueria told us that it was officially open, a tipster has informed us that it was closed today for further renovations.