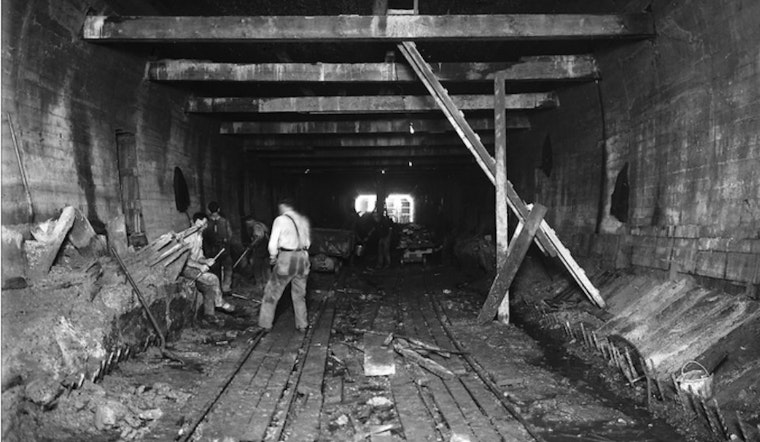 Published on March 24, 2017
In December of 2015, we reported that construction to rehabilitate the aging Twin Peaks Tunnel, which connects Castro Station with West Portal Station, was set to begin in summer 2016.
After the project's start date was pushed from 2016 to 2017, we last heard from SFMTA that work would begin next month; however, that's no longer the case.
Citing "additional technical analysis required," it looks like construction will now begin this summer, says SFMTA.
We reached out to the transit agency to see if it could expand upon the delay. Here's what deputy spokesperson Erica Kato shared in an email:
"We are currently doing additional analysis of the tunnel in order to safely start construction. The tunnel is 100 years old and this is the most work we've undertaken for the tunnel since it was built. We want to ensure that we're doing everything to complete this essential work safely and effectively.

Also, we've made a commitment to the community that we would not do the work in May or June, since those are two of the busiest months for the businesses in the area and we don't want the work that could have started sooner to disrupt the pride festivities. Schools also have finals. So we are looking to start the work as early as July."
Should work begin this summer as planned, the agency is projecting that the project will wrap up in the summer of 2018.
Transit riders on the  L, M, and K lines can expect five tunnel shutdowns as part of the project, with each shutdown lasting between 11 and 15 days, and bus shuttles running to replace service.