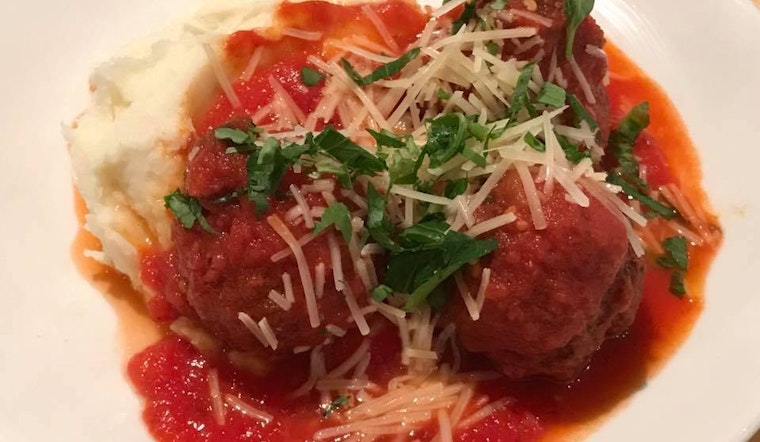 Published on May 08, 2017
The wait is over for meatball fans, as the Meatball Bar has made its debut at 126 Sutter St., the space formerly occupied by Shorty Goldstein's.
The new spot softly opened on May 4th, and offers meatballs inspired by international flavors, from a traditional Italian meatball with marinara sauce, to Thai chicken balls with peanut sauce, to lamb meatballs with rosemary mint pesto. The meatballs are available on their own, or served over sides like mashed potatoes, broccolini, quinoa, rice and kale.

As we previously noted, the Meatball Bar comes from owners Angelo Sannino and Gianni Chiloiro, who are also behind the Peninsula's Doppio Zero. "Everyone loves meatballs," Sannino told us back in March. "We thought, 'Why not. Let's try to create a restaurant around them.'"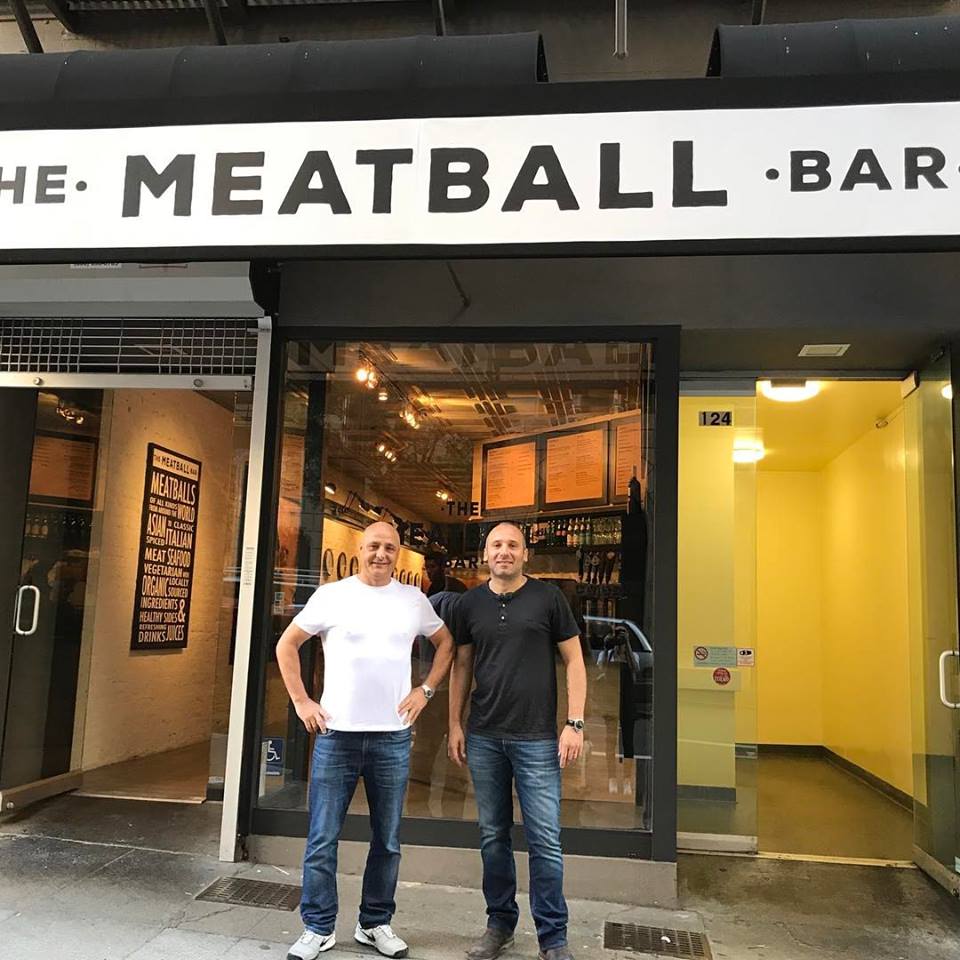 Yelper Ariete P., who reviewed the brand-new spot on May 6th, said:
"I went to their soft opening without expecting much. But who doesn't love meatballs!!! The line was quite a wait that day, but we were patient enough. My nephew was in town at the same time, so we went to check it out. We got the classic Italian, Korean and shrimp balls. We enjoyed everything, my fav is shrimp balls. I'm Asian so I ate the shrimp balls with Korean sauce. Hehe...I preferred the spicy sauce to be spicier and less liquidy. The balls itself were great, reminds me of back home, mamas seafood balls. Overall great flavor. I understand everything still new, but I like their concept and yay meatballs!!!"
Check it out for yourself: The Meatball Bar is now open weekdays, 10:30am-6pm, at 126 Sutter St. (between Lick Pl. and Trinity Pl.).