Published on June 27, 2017
With so many food options to choose from, Oakland's restaurant scene is ever evolving. Here's our latest roundup of openings and closings around town.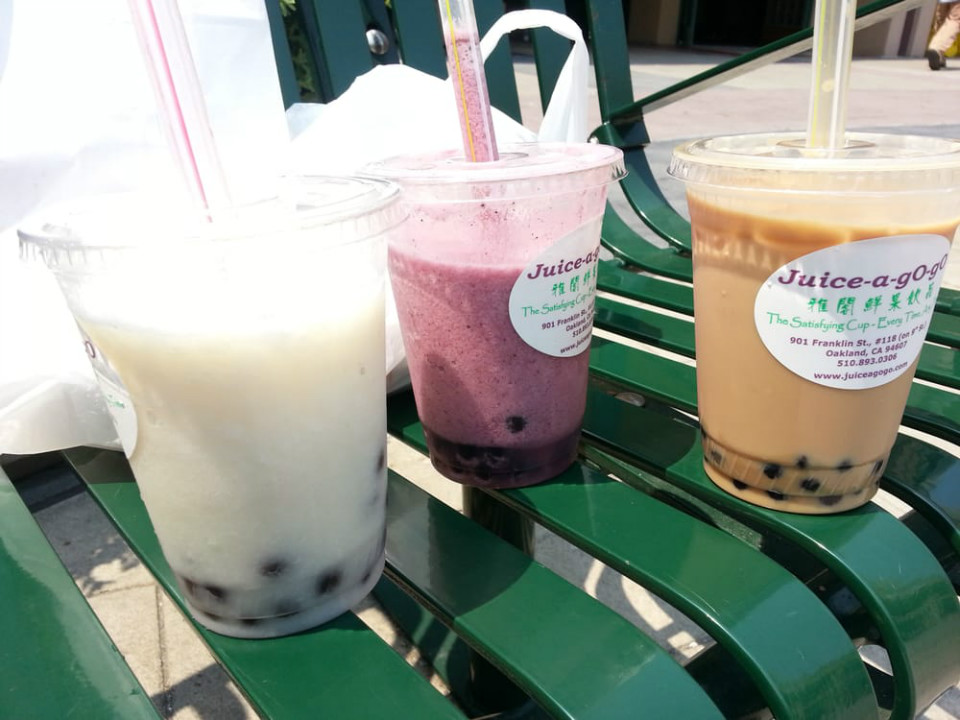 Juice A Go-Go: 901 Franklin St., Ste. 118
Juice-A-Go-Go has been closed since earlier this year, but as our near-omniscient tipster Al M. reports, new owners have taken over and are "currently [working on the] final touches" before opening up for business.
The interior has undergone a complete overhaul, and a split counter with several feet of frosted glass has been installed. While the name of the new spot has not yet been revealed, it appears that fans of the previous eatery won't be disappointed.
Al M. suggests that similar style juices, smoothies and bubble teas will be on the menu, ranging in price from $2.75–5.25, "depending on how fancy you want it." Hong Kong-style small bites such as crepes and egg puffs may make the menu as well, mirroring its predecessor, he added. 
The big transformation has begun! We are open 7am-2pm today and tomorrow and then closed Thursday- Sunday. Re-opening on Monday at 7am! pic.twitter.com/3HuNvD3wc1

— Farley's East (@FarleysEast) June 21, 2017
The badass construction team...here all day and into the night to transform Oakland's favorite community coffeehou… https://t.co/7vYtddR8iN pic.twitter.com/otkMwvvKMn

— Farley's East (@FarleysEast) June 25, 2017
This lovely lady, who Farley's East regulars know so well, single handedly refreshed and renewed the parklet! You … https://t.co/tAMeHc8YWj pic.twitter.com/WYPioD9XHq

— Farley's East (@FarleysEast) June 25, 2017
Farley's East: 33 Grand Ave.
Farley's East, the popular Uptown café, was closed this past weekend as the team worked extra hours to complete the renovation and expansion we first announced in February.
Now that the dust has cleared, the shelves are stocked, and the coffee brewed, Farley's East reopened its doors Monday morning. Co-founder Chris Hillyard told Hoodline several months ago that the roastery will expand its menu, staff and kitchen operations.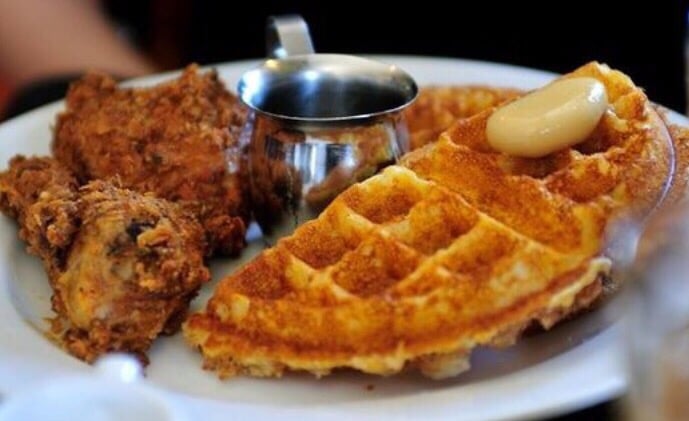 Pican Brown Sugar Kitchen: 2295 Broadway St. 
Picán, the upscale restaurant known for "Southern infused California cuisine," served its final dinner service on June 11. Rumors floated that owner Michael Leblanc was only closing the restaurant temporarily, and had been thinking about re-opening at another location.
But Leblanc told the Chronicle's Inside Scoop that if he does, it most likely wouldn't be on Broadway Street and hinted at "popping up" somewhere else in Oakland instead. 
Meanwhile, around the corner at 2251 Broadway St. lies 13,000 square feet of vacant space that's set to be divided into four smaller restaurants.
Part of the space is the former Picán; the other was previously occupied by Japanese spot Ozumo.  And the San Francisco Business Times reports, celebrated soul food restaurant, Brown Sugar Kitchen has dibs on one of the spaces. 
Two thumbs up to tipster extraordinaire Al. M. 
Have you spotted a new (or closing) restaurant in Oakland? Text your tip and a horizontal photo to 510-757-9959; if we use your info in a story, we'll give you credit!