On Tuesday, the San Francisco Board of Supervisors voted unanimously to pass legislation that will make San Francisco the first municipality to ban the sale of flavored tobacco products, including menthol cigarettes. 
The law goes into effect April 1st, 2018. 

The legislation, introduced by District 10 Supervisor Malia Cohen, argued that flavored tobacco is disproportionately marketed to vulnerable populations such as children and young adults, African-Americans and LGBTQ people. 
Cohen—who represents the Bayview Hunters Point, Potrero Hill, Dogpatch, and Visitacion Valley neighborhoods—noted that anti-youth smoking programs and retailers restricting sales to minors by checking identification have not curbed use of the product, especially in at-risk communities. 
During a hearing at City Hall, Cohen also stated that so-called flavored tobacco is considered a "starter product" that ultimately gets users hooked, making it easier for those who are experimenting with flavored tobacco to become life-long users.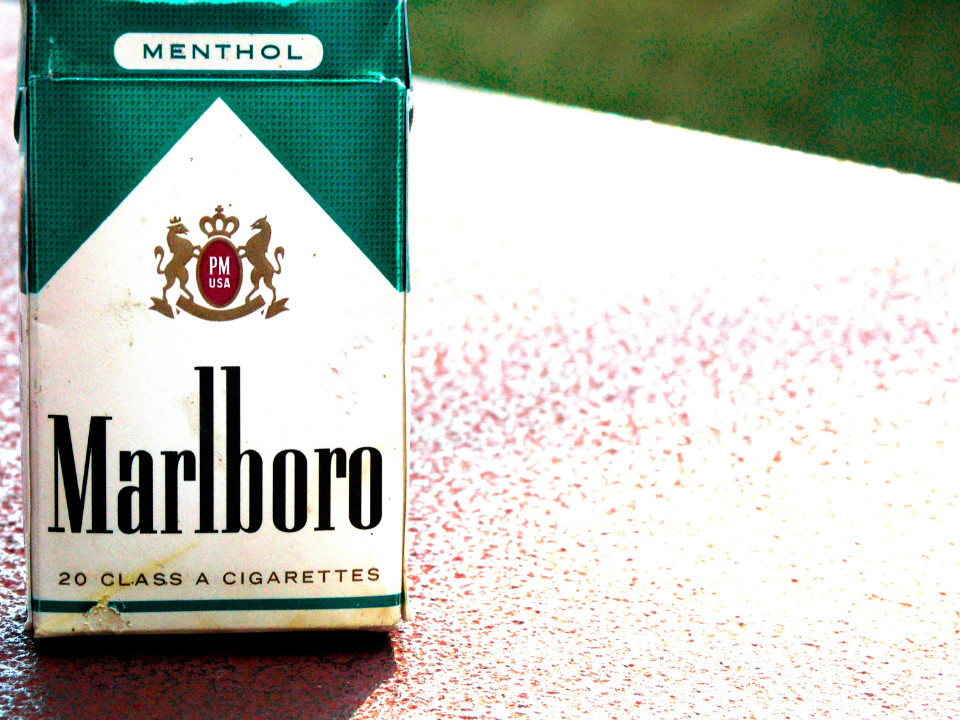 "Today, San Francisco sent a clear message that we need to do more to protect the health of our most vulnerable," Cohen said in a statement. "The tobacco industry's bottom line can only be maintained by consistently cultivating new users."
There is a cost benefit to the legislation as well, Cohen argued. It's estimated that the city and county of San Francisco spends up to $380 million a year in direct healthcare expenses and employee productivity loss. 
"Tobacco-related cancers lead all other cancer death rates in San Francisco, for both men and women," she said. "This legislation will reduce the number of new tobacco users that pick up the habit each year."
And as Congress wrestles with how to repeal and replace the Affordable Care Act, Cohen also implied the urgency of the legislation was in response to the uncertainty around healthcare access. 

"The federal government continues to abdicate its responsibility to protect public health through its ongoing attempts to roll back health care access," she said. "It is the right and the duty of states and localities to ensure that our communities are healthy, solvent, and safe. This legislation achieves this goal."
However, small business owners who rely on the sale of tobacco products to keep the doors open have opposed the legislation.
"It's becoming harder for us to survive, especially with rent and overhead going up," Shakir Kaileh, owner of Liquor & Deli on Union Square told the Chronicle earlier this month that. "We don't see this as the right way for the city to implement or enforce a law like this. People could easily just get the products online or from neighboring cities, or it will create a black market."
Angie Manetti, director of government relations for the California Retailers Association, reportedly stated her opposition to the ban in a June 8th letter to the board, citing the loss of sales tax revenue for the city and protections already in place to prevent the sale to minors, reported the Examiner. 
"This ordinance also ignores the fact that there are comprehensive state and local laws, that anti-tobacco advocates support as a means to curb youth access to tobacco, that are currently enforced," Manetti wrote.
But Cohen said that she is acutely aware of how the legislation may impact small businesses and is interested in working with owners to help transition to selling products that are less harmful. She added that data trends already that retailers are selling fewer cigarettes than ever. 
Flavored tobacco for hookah is also included in the ban, Cohen's legislative aide Sophia Kittler told us. She pointed out that indoor and public hookah smoking have already been banned, adding that folks who still want to smoke hookah outdoors "can buy it online."
While the legislation is a ban on the sale of flavored tobacco in the city, use of the product will still be permitted.