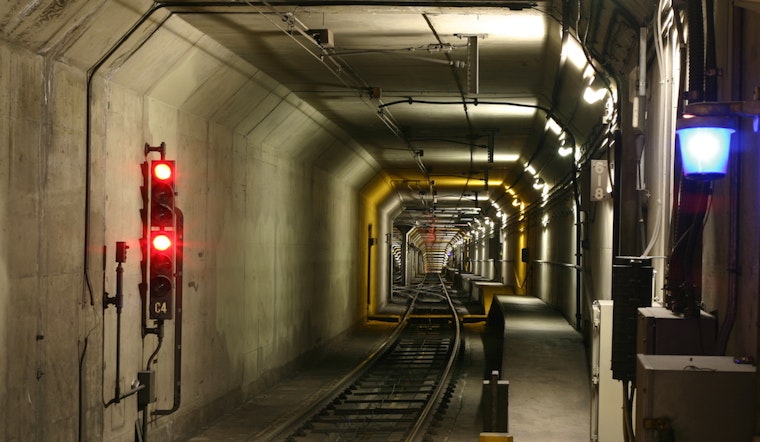 Published on June 12, 2017
Construction on the Twin Peaks Tunnel, the century-old tube that connects the Castro and West Portal stations, has been delayed. According to SFMTA's website, work to improve safety, stability and speed along Muni's K, L, and M lines has been "put on hold due to contract termination."
Via our tipline, Hoodline reader Sam asked how much longer construction materials would be left on site and when regular 37-line bus service would resume. We relayed these questions to the transit agency, and deputy spokesperson Erica Kato sent us the following response: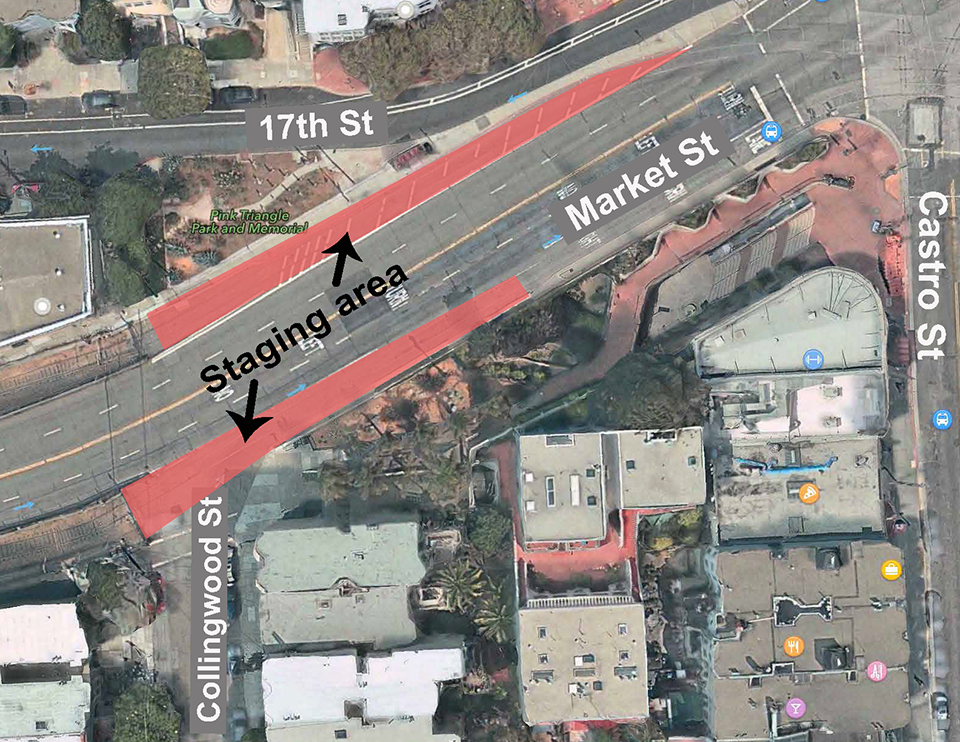 SFMTA staff are working to clear the staging areas created for the project. The 37 bus stop will be restored after the area's been cleared. We are currently working on rebidding the contract and getting the project scheduled.

We don't yet have a timeline for when work will restart.
According to SFBay, agency officials canceled the contract due to logistical and and scheduling issues. Work is not expected to resume this year, according to the agency's web site.
Two other projects were scheduled to be completed during the tunnel shutdowns. Now, M-Ocean View improvements at 19th Avenue/Junipero Serra Boulevard, as well as the Rossmoor Drive right-of-way are "anticipated to be rescheduled for fall 2017."
In December 2015, we reported that work in the tunnel was set to begin in summer 2016.
The project's start date was then pushed to this year, and construction was set to begin in April. Before Muni canceled the vendor's contract, it was pushed to this summer due to a need for "additional technical analysis."
The following work is planned:
Replacing the existing light rail tracks and track fittings
Replacing the machines which operate the track switching mechanisms
Seismic upgrades to the original east portal of Twin Peaks Tunnel (Eureka Valley Station)
Improving structure support between West Portal and Forest Hill stations
Improvements to fire suppresion system at West Portal Station
Repairing areas on concrete walls and reinforcements
Replacing the tunnel's drainage system
Commuters can sign up online to receive future project updates.
Do you have questions about something you've seen in your neighborhood? Text our tipline at 415-200-3233, and we'll look into it.