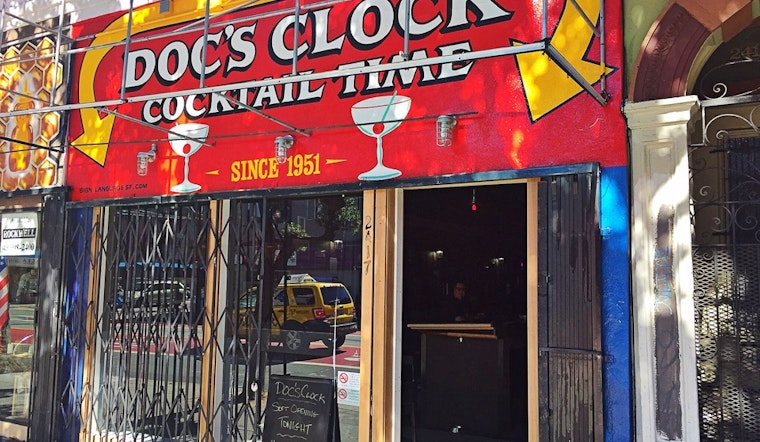 Published on July 24, 2017
After a soft opening over the weekend, Doc's Clock officially opens to the public today at 2417 Mission St., two-tenths of a mile from its original home.
We visited on Friday and spoke with bar owner Carey Suckow while she took a break from using a wheelbarrow to transfer odds and ends from her former location at 2575 Mission St.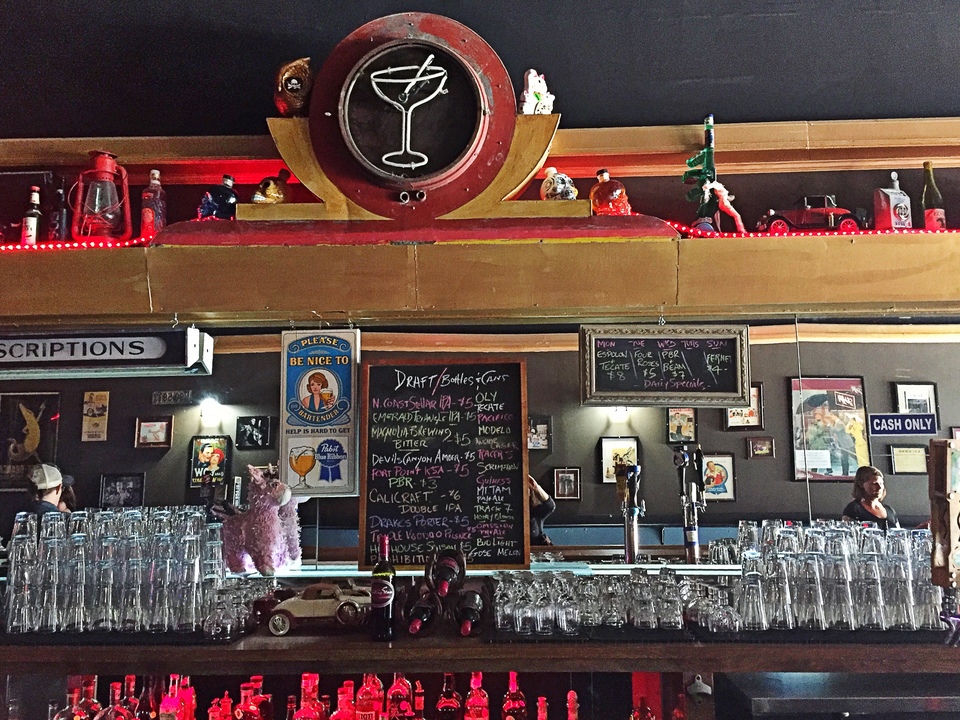 The new bar "feels the same, just newer," said Suckow.
Given the effort she's put into setting up the new saloon—which included transferring its liquor license—she said she's grateful for all the neighborhood support.
"It feels totally positive, which helps so much," she said. "Everyone has been cheering us on throughout the whole thing."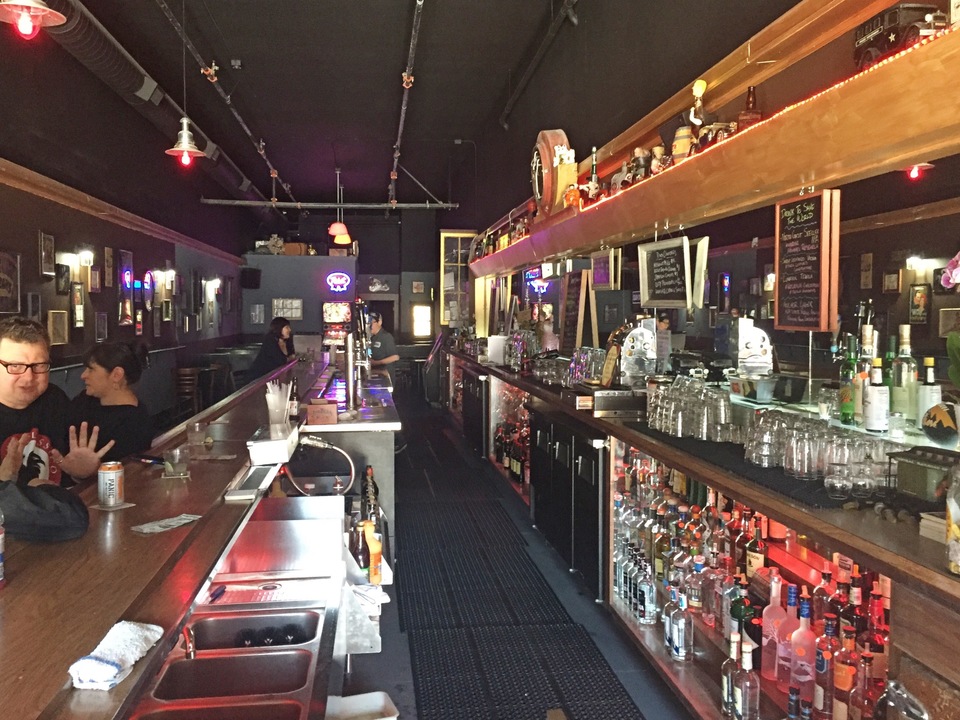 Once a FedEx store, the new space was completely gutted when Suckow signed a lease. 
The transition involved moving everything from the old bar, including the bar itself, which took nine people to haul over. Moving again isn't in the cards anytime soon; she's signed a 20-year lease.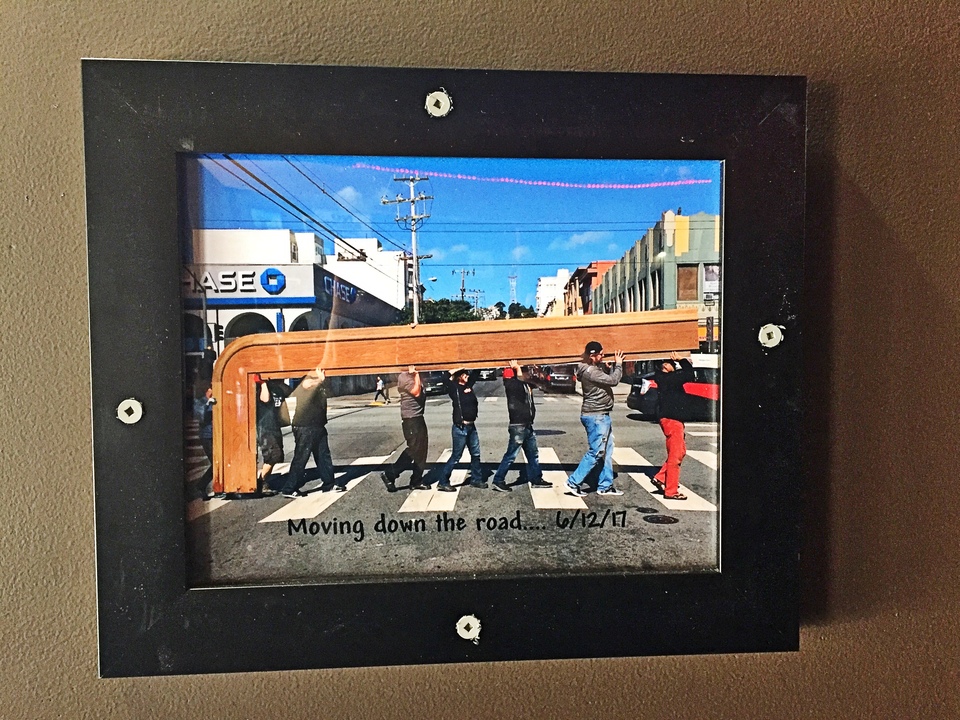 Suckow also relocated the jukebox, pinball machine, and a shuffleboard game, which was carried over on Saturday with the help of at least a dozen friends and neighbors.
"I thought it was going to break in half, but it survived and looks great in its new home," Suckow said on Sunday.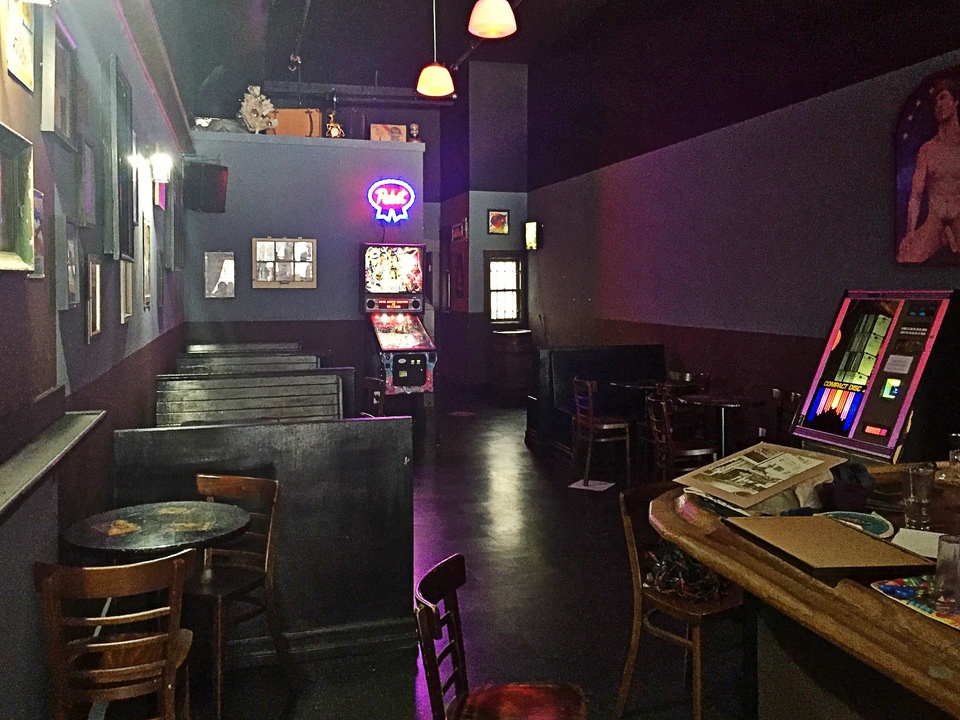 The bar, part of the city's Legacy Business registry, has gone through its share of controversy over the past year, particularly with regard to its iconic sign.
After her former landlord declined to renew her lease last year, Suckow hoped to move the sign to the bar's new location. 
When we asked Suckow if she thinks she will get it back, she said, "we'll see," adding that she hopes to get the situation worked out.
"We're just getting up and running and getting my employees working again. That's what's important," she said. "We're not worrying about the sign right now."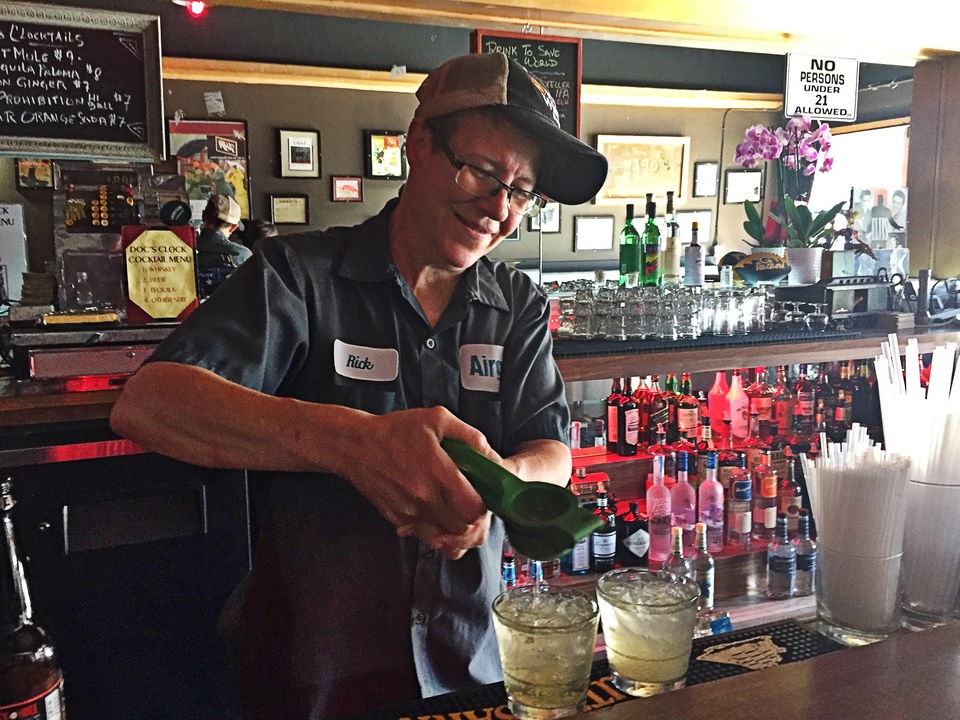 Suckow has owned the bar since 2005, but it first opened as "Clock's Tavern" in 1951. After dentist Ralph Mancuso purchased it in 1961, he changed the name to "Doc's Clock."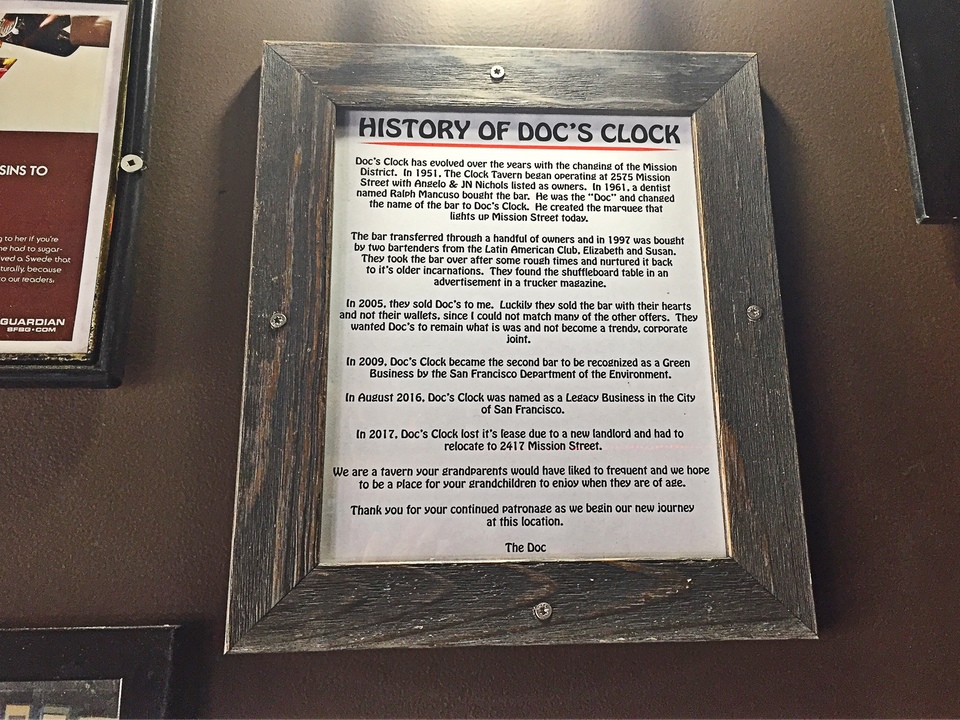 While the bar officially re-opens today, Suckow said it's still in transition while she works on getting out all the kinks.
"It's not perfect, but it's coming along," she said.