Today, SFMTA is seeking public input on preliminary design proposals for making Taylor Street safer for pedestrians and bicyclists moving through the Tenderloin.
This is the second public meeting for the Safer Taylor Street Project, aimed at improving traffic conditions between Market and Sutter streets. It is part of the broader Vision Zero effort to eliminate traffic-related deaths across San Francisco.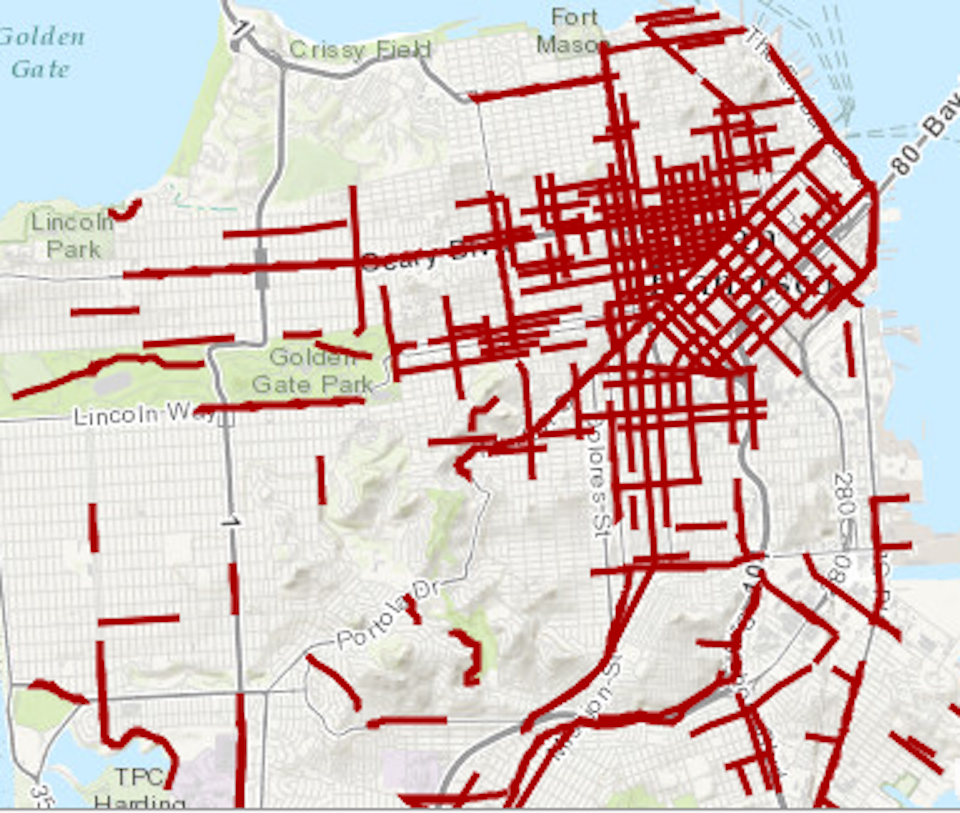 While some safety improvements have already been installed, the several blocks of Taylor targeted by this project—along with several nearby stretches of Market, Turk, Eddy, Ellis, and Geary—are still among the most dangerous in the city for traffic-related injuries.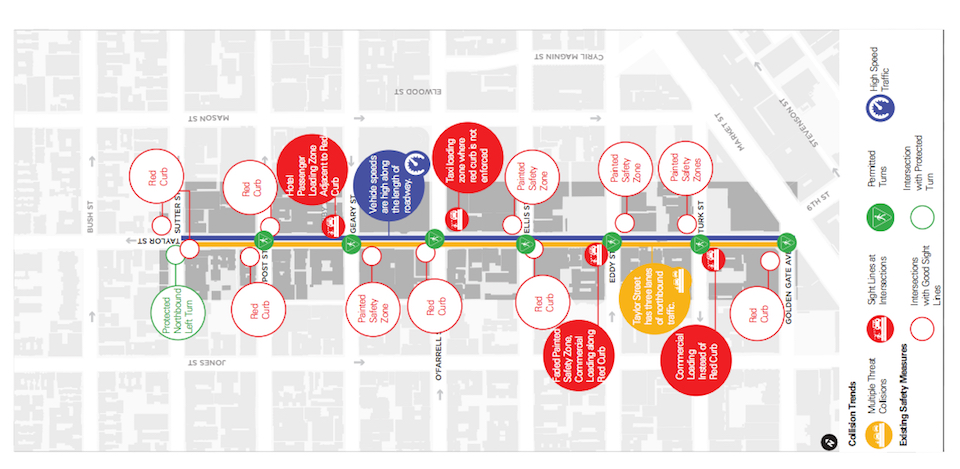 At today's pop-up, SFMTA is seeking feedback on three design concepts, which including a protected bike lane, wider sidewalks and the removal of one vehicle traffic lane, agency spokesperson Ben Jose told us.
Agency staff will ask participants for input on where and to what extent sidewalks should be widened, the best way to implement a protected bikeway, and how to configure parking and loading zones to better serve the neighborhood.
Design concepts will also incorporate public input received during the project's first open house in June, which focused more on existing conditions and potential safety upgrades.

If you're unable to participate in today's pop-up, SFMTA is posting a public survey on the project website, along with the design concept proposals.
The transit agency also intends to incorporate the public input it receives today and through the survey to develop a preferred project design, which SFMTA will release for further public comment later this year.