Published on September 01, 2017
Yesterday, SFPD Chief William Scott announced new officer deployment strategies to help curb violence and property crime, doubling the number of uniformed foot beat officers on city streets. 
The move comes at a time where auto burglaries have soared in San Francisco. A recent report from the Examiner revealed that they were up by 28 percent across the city, spiking to 17,970 citywide, an increase compared to the 13,995 reported for the same period in 2016.
The Mission saw the highest increase—182 percent—in car break-ins. 
"We need to change the trajectory of where crime trends are going," Scott said at a press conference at SFPD headquarters yesterday. "The data clearly shows that the presence of our uniformed personnel acts as a deterrent to crime."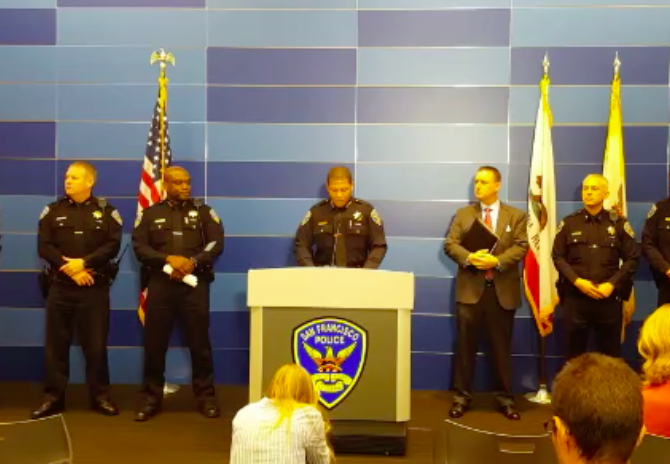 "We know that the public wants to see more of our uniform officers walking on the street," he added. "We hear time and time again that they don't see enough of our officers."
Scott said that the department will staff the beat patrols by repurposing officers stationed in investigative units and at district stations, with daily patrols by officers on foot and on bicycle.
Part of the repurposing includes dissolving the Patrol Bureau Task Force. The narcotics unit will still exist, Scott said, but the number of officers will be reduced.
Moving forward, station captains will deploy beat patrol officers to areas deemed problematic, where interaction with the public will be more visible.
The move aims to quell auto burglaries, crimes of opportunity, and other violent crimes particularly prevalent in "tourists areas and [other] neighborhoods hit hardest by these types of crimes."
District captains will also have the discretion to deploy undercover operations for plainclothes officers working with foot patrol officers.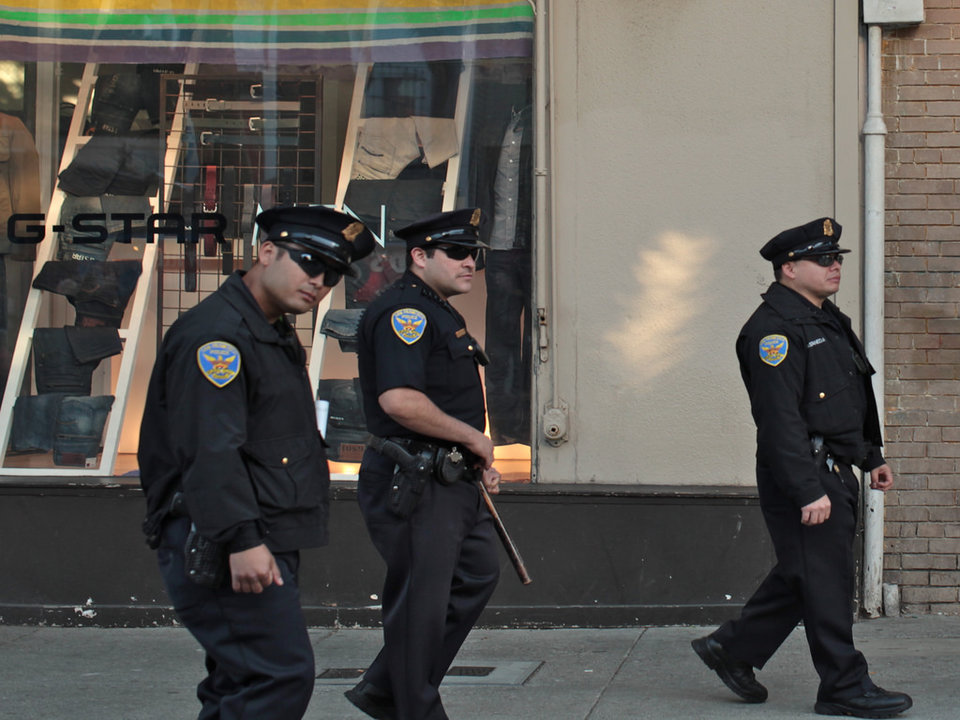 In tourist-heavy areas such as the crooked section of Lombard Street, the Palace of Fine Arts, and Fisherman's Wharf, officers will distribute multilingual notices cautioning residents, visitors and tourists against leaving valuables in their cars as part of the department's "Park Smart" program. 
Scott cited the Twin Peaks viewpoint as an example of where increased police presence has been effective after two robbers killed San Francisco resident Edward French there in July.
After the incident, police increased the number of patrol units at the popular tourist destination, and Scott said the new strategy has been working, especially in regards to the number of automobile break-ins in the area.
"After the homicide," Scott said, "We came together to devise a plan to make that area safer and enhanced our presence in that area."
Previously, the site had seen an average of 44 vehicle break-ins per month. "After the deployment," Scott said, "we had one for the entire month from July 17th to August 16th." 
"You will see a lot more officers on foot in the city of San Francisco. This was a plan that was not thought up in a vacuum," Scott noted. "We were very thoughtful and strategic with what we're trying to do."