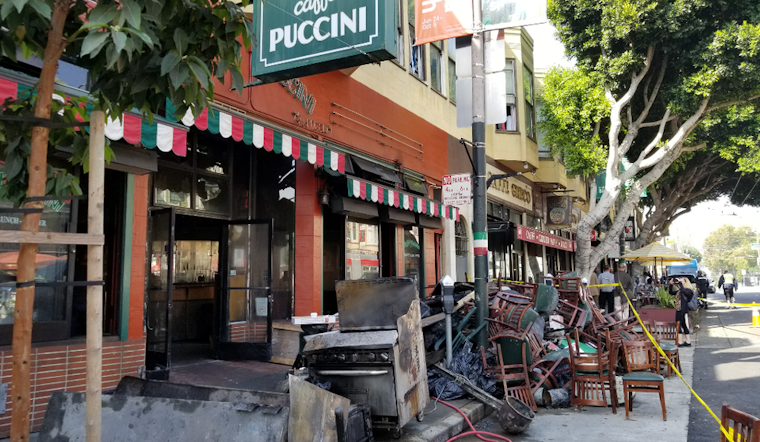 Published on October 10, 2017
A one-alarm fire erupted at Caffe Puccini at 411 Columbus Ave. in North Beach early this morning.
A San Francisco Fire Department spokesperson told Hoodline the fire was contained to the restaurant's kitchen. Firefighters arrived at the scene at 4:15am, and by 5:33am, it was under control. 
UPDATE to 411 COLUMBUS 1st Alarm Fire last night: https://t.co/4k71ERFiPN pic.twitter.com/JJdejGahaR

— San Francisco Fire (@sffdpio) October 10, 2017
No injuries were reported and none of the tenants who live above the coffeehouse were displaced. Based on photos, the interior of the restaurant appears to be completely gutted. Scorched furniture and appliances are stacked in sooty heaps on the sidewalk outside.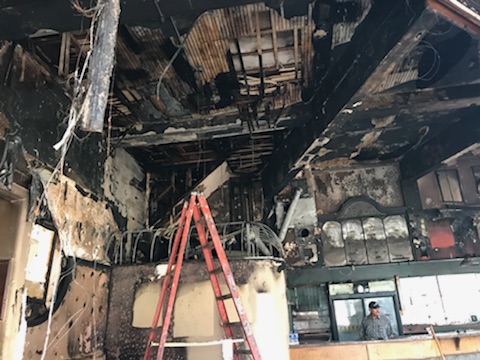 "The fire is still under investigation at this point," the spokesperson said, "but it appears accidental." 
Giovani Zocca, owner of next door Trattoria Pinocchio, told Hoodline he believed the fire started "because they left something cooking on the stove overnight. They called me around 3:30 in the morning and I got there as soon as I could," he said.
"Puccini's, the whole thing is gone," he added.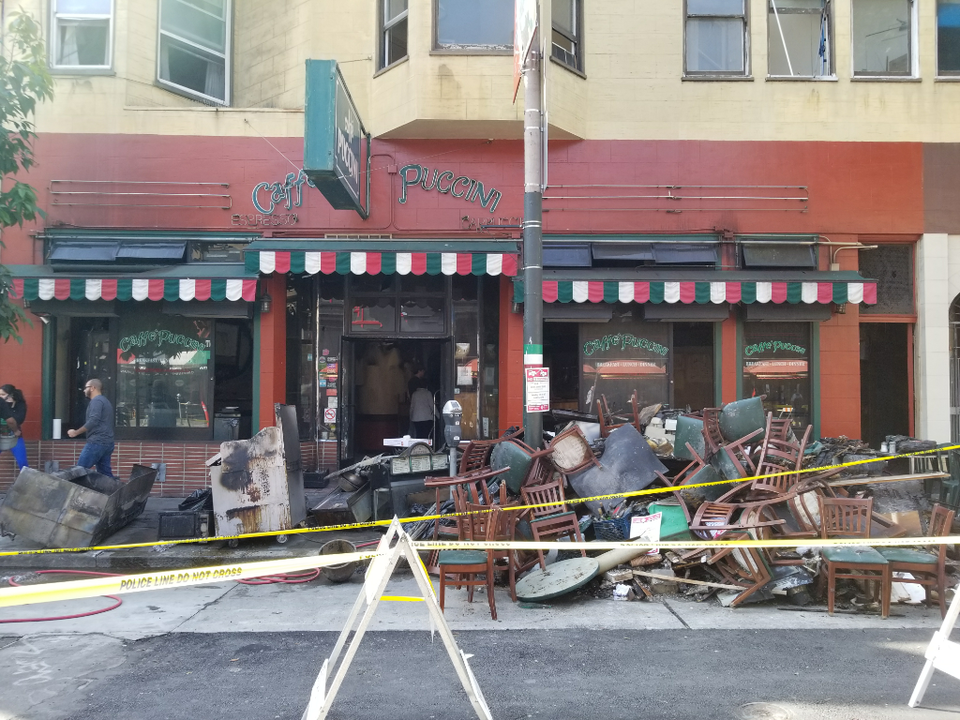 Zocca said he was forced to close for lunch and dinner today due to smoke damage. Asked if he will be opening up for regular service tomorrow, he said he should know more "in a couple of hours." 
Hoodline tipster Albertino M., who first told us about the incident, said "the place is gone." Late this morning, the caffe's owner was reportedly on the scene removing salvageable items.
A call to Caffe Greco, also next door to Caffe Puccini, was not answered. 

Have you seen something of interest around San Francisco? Text your tip and a horizontal photo to 415-200-3233. If we use your information, we'll give you credit.