Nordstrom's surface parking lot at 469 Stevenson St. could become a 35-story, mixed-use development if plans to take advantage of the state density bonus are approved.
The 28,790-square-foot lot is currently a parking lot enclosed by a chain link fence. 
The department store is selling the parcel to local developer BUILD, which hopes to demolish the lot and construct a 35-story building that would include about 454 residential units and 4,800 square feet of retail space.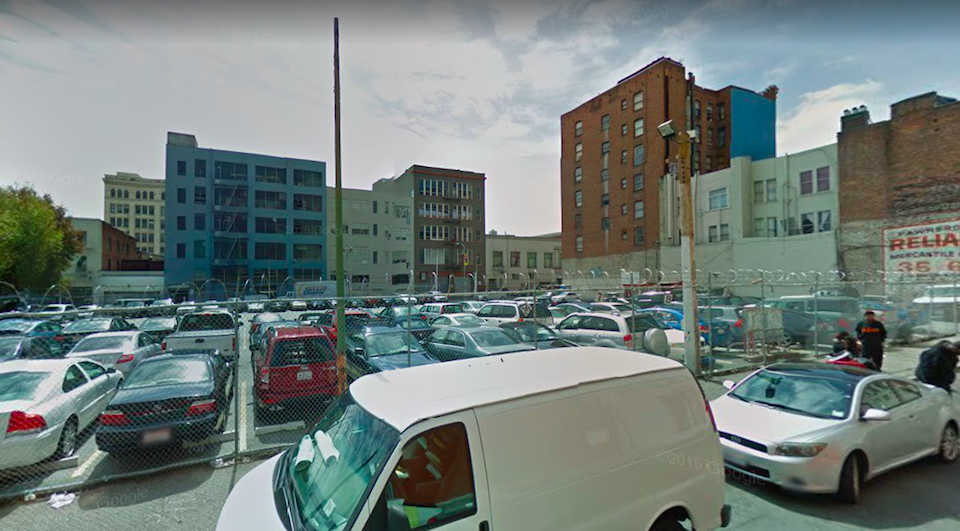 A state law allows market-rate housing projects to exceed a site's density limits if they include more than five percent on-site subsidized housing. The more on-site below-market-rate units included, the more it can exceed the density limits, but the bonus is capped at 35 percent above the otherwise code-compliant limit.
The proposed Stevenson Street development plans to provide 11 percent on-site, very-low-income below-market-rate units, which would qualify the project for the maximum 35 percent density bonus, according to documents filed with Planning. 
Without the density bonus, the site would be limited to about 336 units.
The proposal includes 227 underground parking spaces, up from the 176 currently available on site, as well as a bike parking spot for every unit, and 23 public bike parking spots. Of the 454 units, 129 would be studios, 129 would be one-bedrooms, 130 would be two-bedrooms and 66 would be three-bedroom apartments. 

The 17-story, residential tower would be set back more than 65 feet from Jessie Street to incorporate the facade with the nearby Mint Plaza along 5th Street and the 6th Street commercial corridor, according to documents filed with the Planning Department.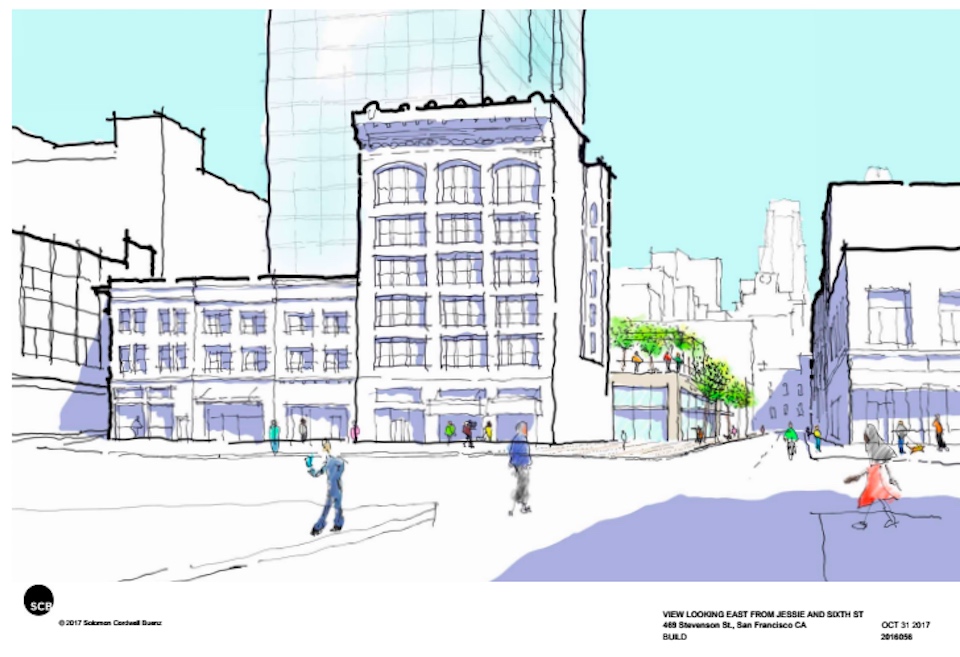 There would also be a 14,289-square-foot outdoor terrace available for tenants on top of the 20-foot building podium, along with additional roof decks and and open space on top of the 17-story tower. 
The site is transit-adjacent, being near the Powell Street Muni/BART station, several bus routes, and the bike share station at 5th and Market streets.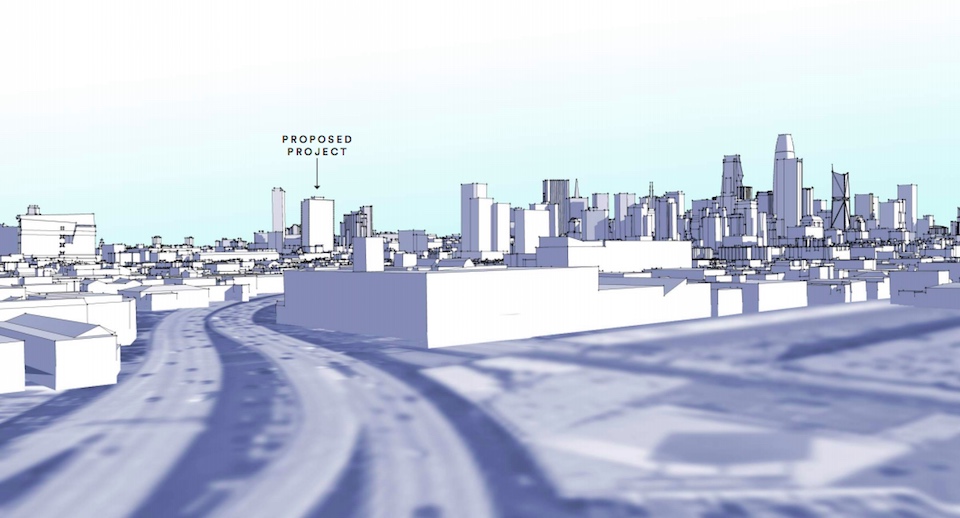 Beyond allowing a more dense development, the state bonus entitles the project to "two incentives and concessions, which the developer reserves the right to apply in response to feedback from the city," according to the preliminary project application filed earlier this month. 
BUILD's entitlement and design process relies heavily on community engagement and feedback, Lou Vasquez, managing director and principal at BUILD, told us.  
"We are very early in the process of meeting with neighbors, community members, the San Francisco Planning Department and other stakeholders," he added. 
An earlier version of this story did not indicate that Nordstrom is planning to sell the property to BUILD.