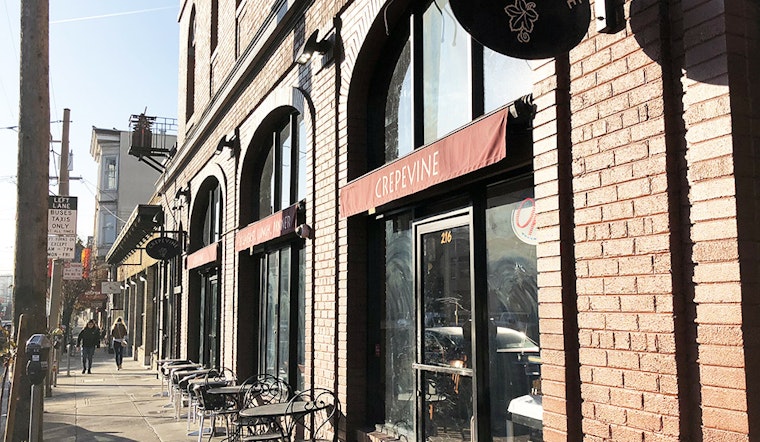 Published on December 14, 2017
Tipster David L. alerted us that neighborhood fixture Crepevine at 216 Church St. (and Market) won't be around much longer. "This affordable and long time dining spot will really be missed," David wrote.
When we visited the location this morning, manager Berlin Arriola confirmed that the rent will double in January. "It's crazy to even consider that," he said.
The restaurant is now set to close next week on December 21st.
Arriola noted that they have been in the neighborhood for 18 years, but they won't be looking for another space in the area as commercial real estate has gotten too expensive.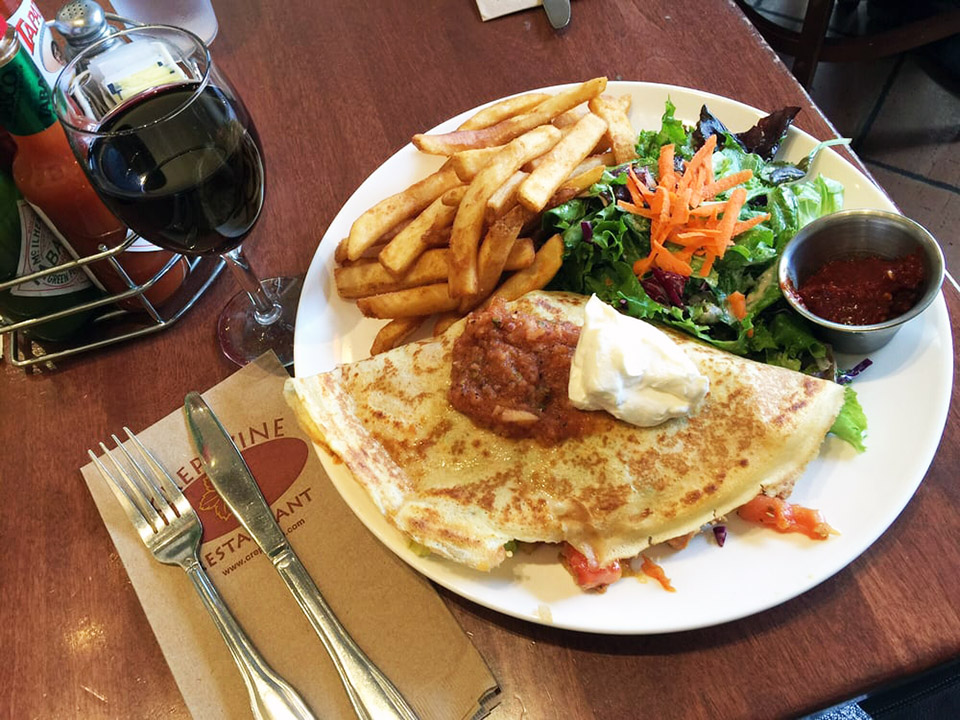 As Crepevine has another location on Irving Street in the Inner Sunset and several others in the Bay Area, some Church Street employees may be able to work there, Arriola said.
According to its website, the family-owned business was built to be a gathering place for families, friends, professionals and students.
Several other businesses have closed along the 200 block of Church Street in the last two years. As we reported in September, Aardvark Books may soon depart its longtime location across the street at 227 Church St., as its owner has put the building on the market.
Former Crepevine neighbor Church Street Flowers also closed last year, while jewelry business Karizma vacated its store to move down the street. Art Of Aesthetics and Hair Play Salon, once top-floor tenants of the ornate building across the street at 2099 Market St., have also left.
Thanks to tipster David L.!

See something interesting while you're out and about? Text Hoodline and we'll try to find out what's going on: 415-200-3233.