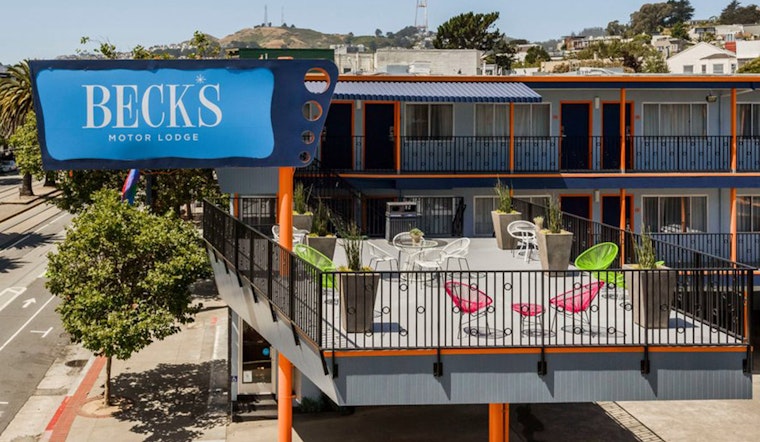 Published on December 20, 2017
Last week, the San Francisco Small Business Commission added Beck's Motor Lodge at 2222 Market Street (and 15th Street) to the Legacy Business Registry.
"It's such a welcoming neighborhood and sets the accepting tone for the whole city," said owner Brittney Beck in a statement. "San Francisco is part of who we are, and becoming a Legacy Business solidifies this."
The Legacy Business Registry & Preservation Fund was created by the passage of Proposition J in 2015. To qualify, a business must have "existed for more than 30 years" and "show significant contribution to San Francisco's identity."
To promote historic preservation, registered businesses are eligible to receive yearly business assistance grants of $500 per full-time employee. The grants are capped at $50,000 annually.
"It sounds like a cliché to say this is a 'people business', but it's really true," Brittney told us in 2015. "I really enjoy working with our employees and our customers ... they are fantastic."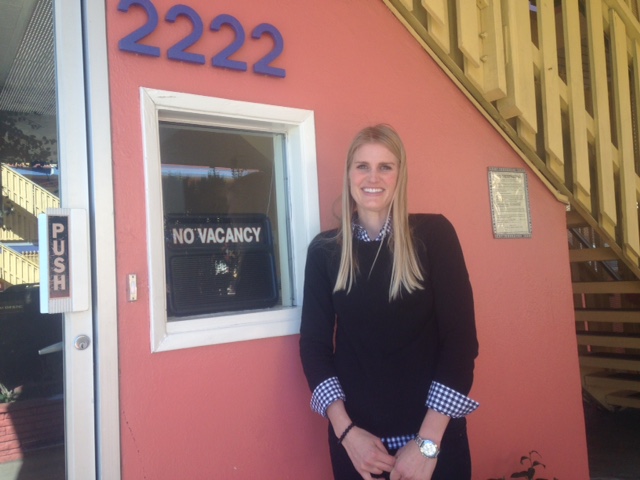 Beck is the granddaughter of Bill and Frances Beck, whose centrally located motor lodge, built in 1958, has become the go-to spot for visitors attending Pride, Folsom Street Fair and other LGBT events.
The hotel was nominated by District 8 Supervisor Jeff Sheehy.
"Unfortunately, my grandfather passed away before I was born," Beck said. "But the Castro is an amazing place, and I don't think he realized what the Castro would become when he built a hotel."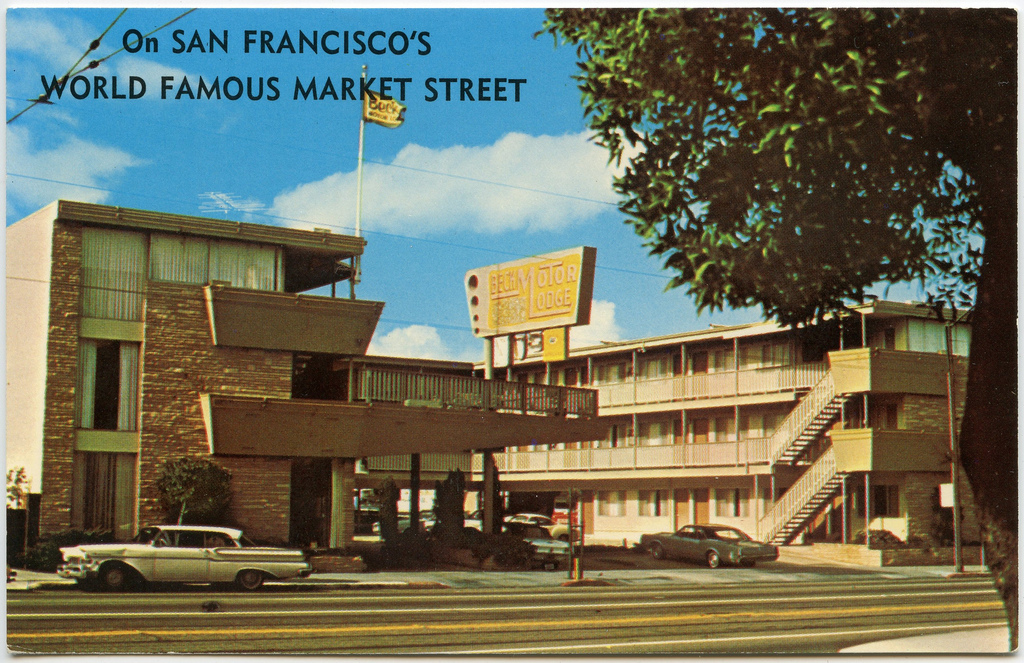 Brittney's grandparents ran the business until 1973, when her father, Eddie Beck, took the reins. Because he owned painting contractor Beck Brothers, he located his offices on the premises and hired a management company to operate the hotel.
In 2011, Eddie's youngest daughter took over. With a background in marketing and advertising and experience in hospitality, Brittney decided she was ready to run the family business.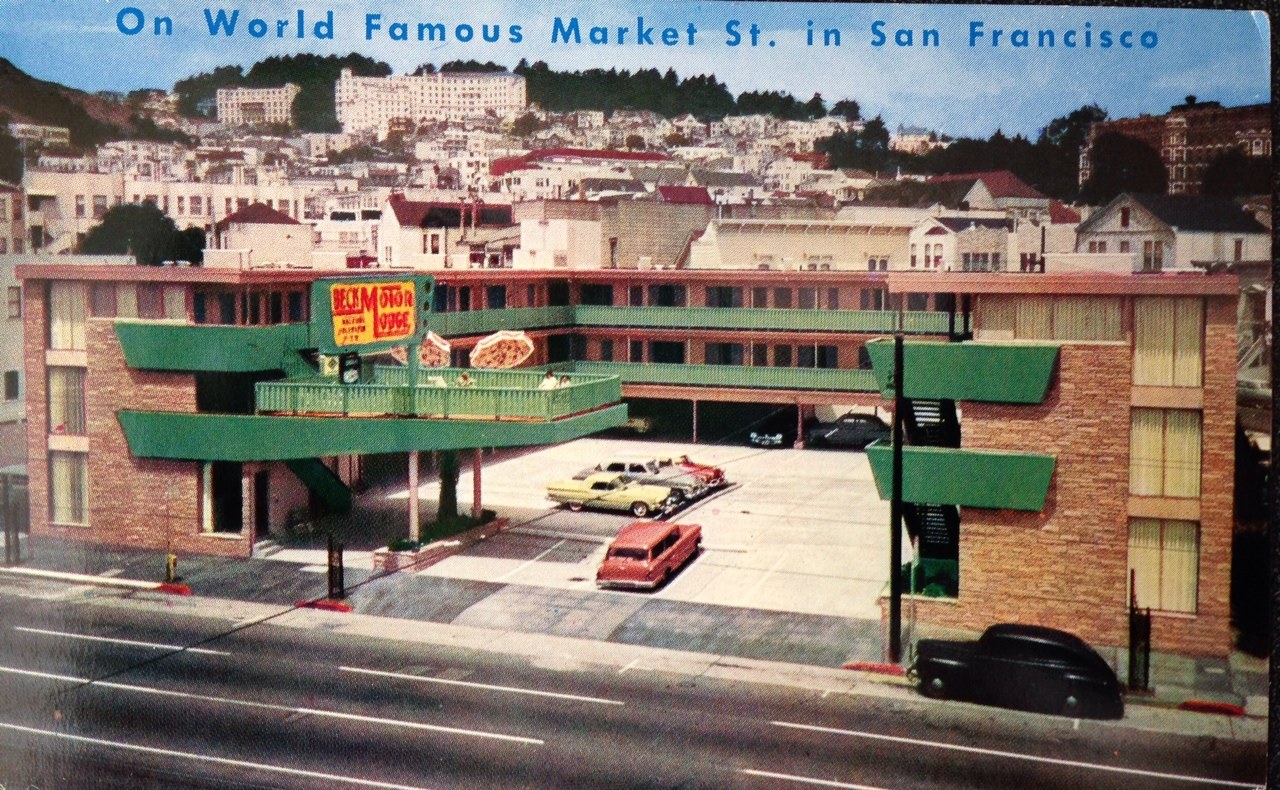 Since then, the hotel's 58 rooms have been redesigned with a midcentury modern look, and she's installed a new elevator and signage. "We're proud to be a part of San Francisco's history and fun part of San Francisco's future," said Beck.
As we reported earlier this month, in addition to human guests, Beck's Motor Lodge also five beehives on its roof.
"I know how important bees are for giving us everything that we love to eat—without bees, no one would have their avocado toast," said Beck.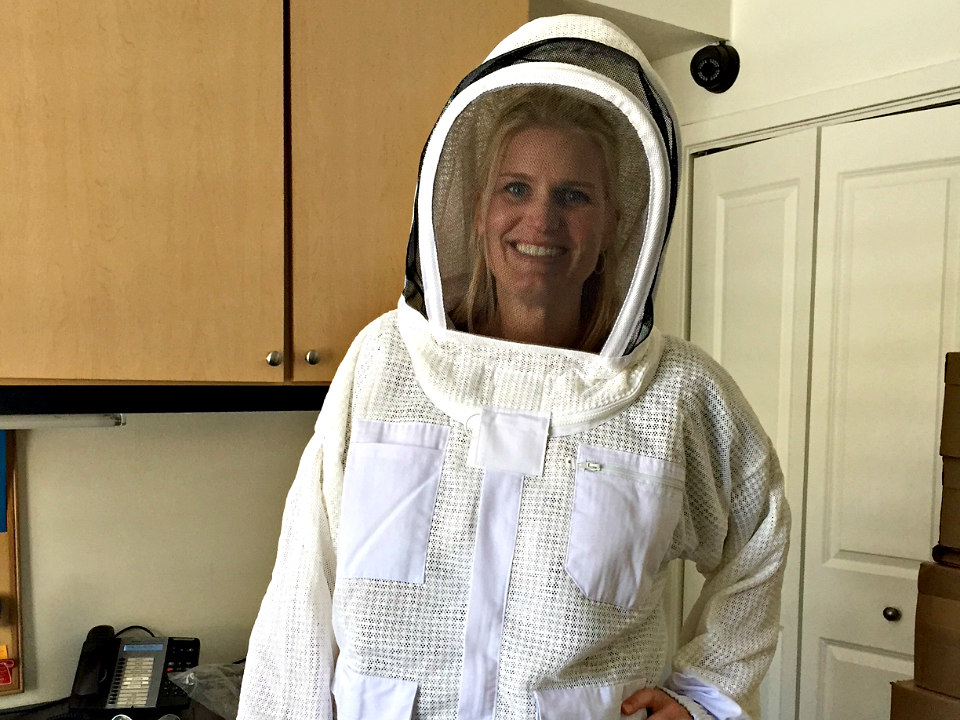 Eddie's Café, Little Joe's Pizzeria and One Twenty For Hair have also been part of the latest additions to the registry, which now lists 119 small businesses.