Mojo Bicycle Café at 639 Divisadero St. (and Grove) is closing. The café's last day will be December 22nd.
In a note, the coffee shop thanked customers, friends and neighbors "for the years of coffee, bagels, flat fixes, and beers that we've shared," but said it was "time for Mojo to move on, and we need some time to figure out what that means."
The café has been around since 2007, but it may not be gone for good. Mojo is set to "shut its doors for a period of rest and reinvention."
However, we also found a real estate listing posted in September listing the property for $175,000 or $5,250 per month. "Café comes furnished with a beautiful brass overhead tap system with 10 taps," it stated. "Large storage space with many possible uses awaits your vision."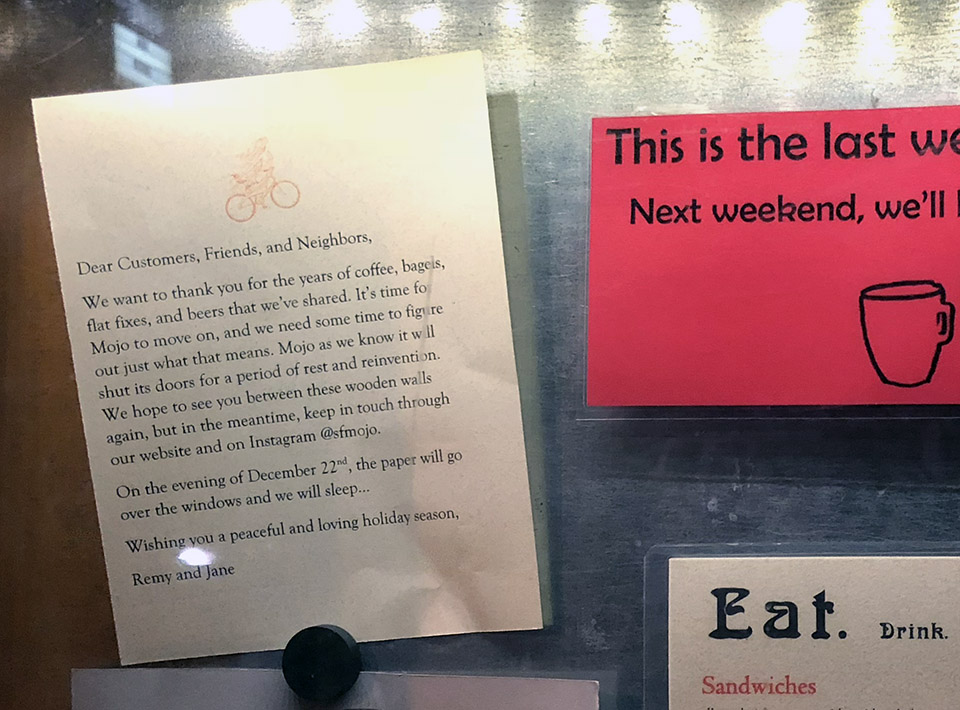 For those planning to visit the laptop-free café before the closure, Mojo is no longer serving breakfast. However, it will continue to serve coffee and pastries on the weekend from 9am onwards.
We also reached out to owner Remy Nelson for additional comment, but at press time, we have not yet received a response. 
 In July, Nelson closed the bike shop in the back of the eatery. "Bikes are my passion, my customers have been amazing, and I have no regrets," Nelson said back then.
Mojo also was a regular host of live music performances and workshops, such as a holiday themed wreath-making this past Sunday.
Patrons have already expressed their gratitude to Mojo on its Facebook page and its Instagram account. "Thank you for providing the community with such a cozy place for all comers," Instagram user ohsynapse said.
"Change is hard but I know something amazing will grow from this moments [sic] rest," added nomad69, another Instagram user.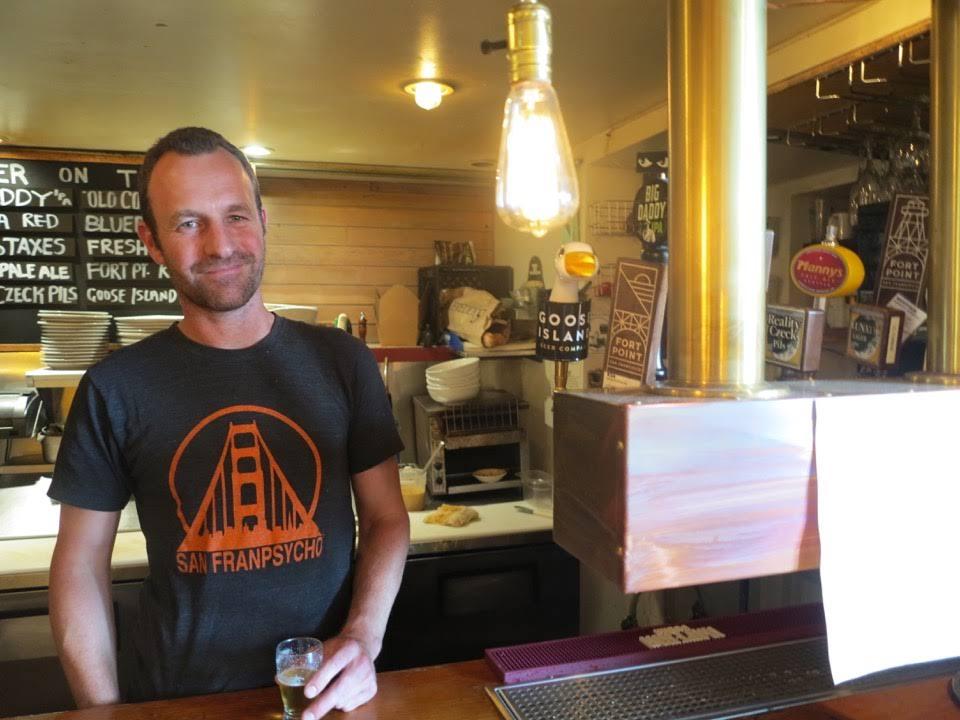 "This neighborhood is pretty much like a village," Nelson told us in 2015. "I like the sense of community and I feel a sense of pride in creating a space for people to come together and meet each other."
A San Francisco native, Nelson grew up in Noe Valley and was inspired to create a bike café after a visit to Zeitgeist in the early 2000s.
"There were all these bikes in the back, and we were like, 'What if this place had a bike shop? It would totally survive.'"

Thanks to tipster Tyler C.
Seen something interesting while you're out and about? Text Hoodline and we'll try to find out what's going on: 415-200-3233.