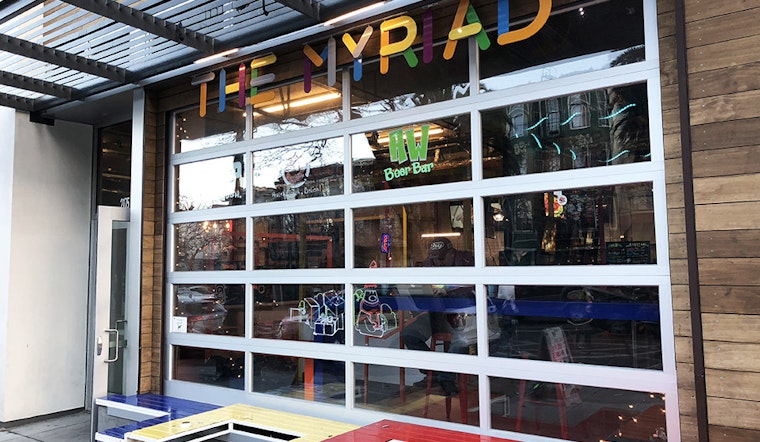 Published on January 08, 2018
The Myriad, a 4,000-square-foot market hall that opened at the corner of Market and 15th streets in March 2016, will close on February 28th.
According to Tipster David K., "the restaurants inside are relocating to various places in other parts of the city."
When we visited yesterday, Bunn Mike owner Mike Le said he received a lease termination letter on January 3rd. The Myriad has to be empty by March 3rd, he added.
The venue was managed by Jordan Langer, Pete Glikshtern, and Jeff Whitmore, who also run Jones in the Tenderloin, as well as SoMa's Oddjob and The Empire Room in Civic Center. Mrs. Jones, their bar at The Myriad, appeared to be closed over the weekend.
A voicemail remained unanswered by the time of this writing. A Facebook message was answered by a former vendor, who said they did not know if the facility's managers still monitor the page, which hasn't been updated since October.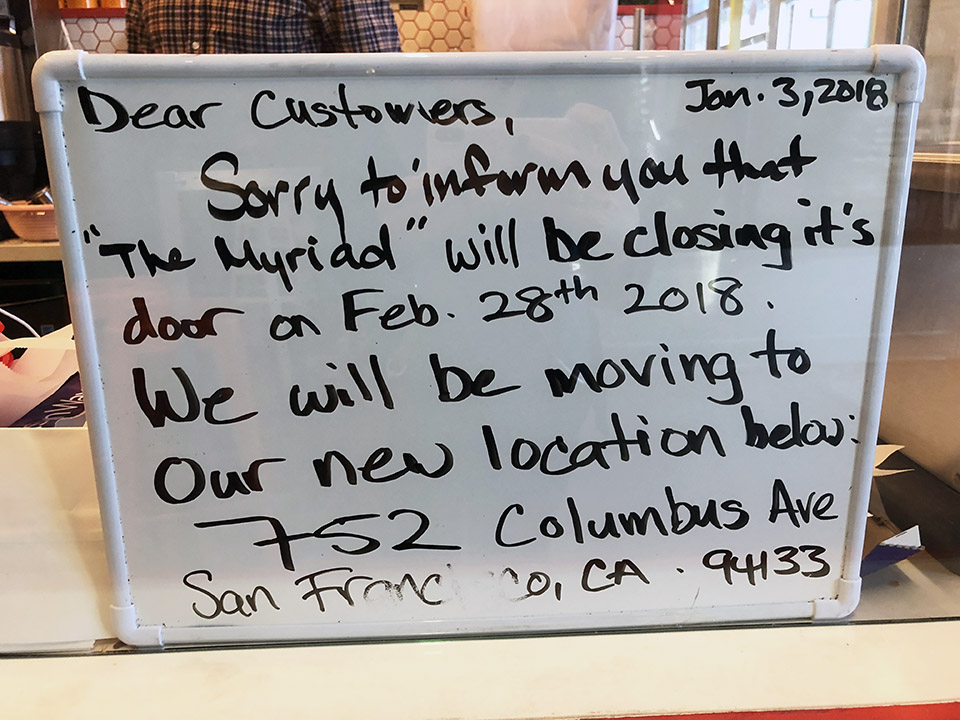 Several vendors said none of the food hall's paid staff were still working at the facility, which left tenants cleaning the hall themselves, in addition to handling opening and closing procedures..
A Hoodline reporter who stopped in multiple times over the weekend was unable to locate a manager or owner.
Bunn Mike will move to a new spot at 752 Columbus Ave. in North Beach at the end of February, taking over Petite Deli & Picnic. Le said he will miss the Castro, as the food booth was his first location.
Until the move, customers who place two Bunn Mike orders will receive the second one for 50 percent off; Poke Delish is offering the same promotion, said owner Danny Eng.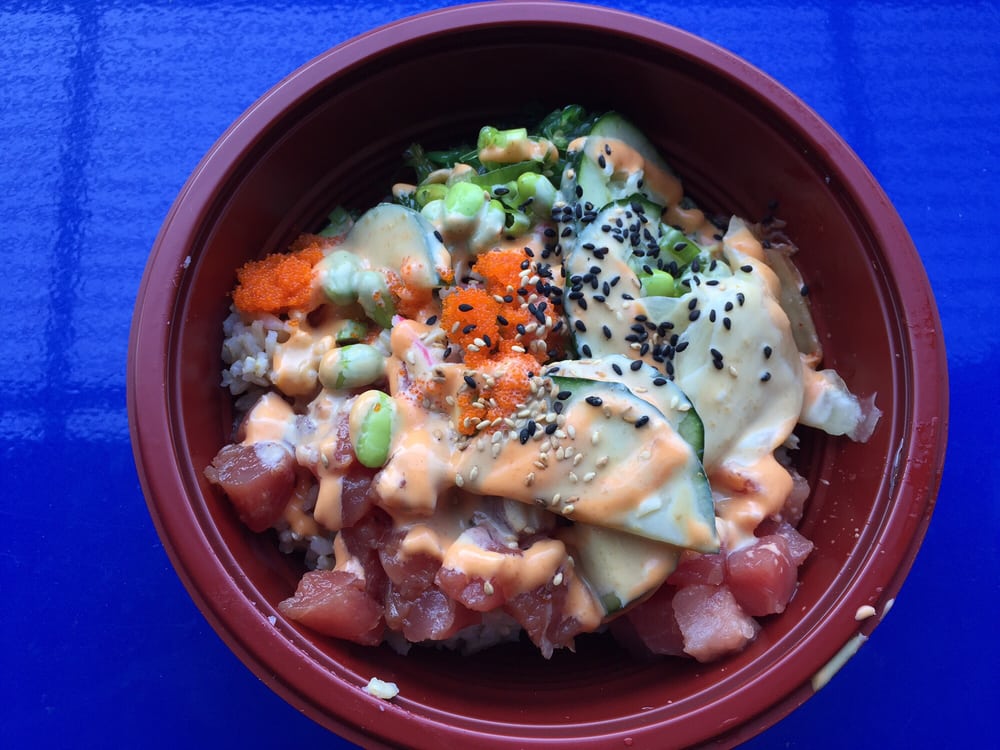 After leaving The Myriad, Eng said he plans to open other Poke Delish locations in the city. "It's sad," he said, adding that he's built a good customer base here.
Via email, Le Bread Xpress CEO Benoit Herve said he plans to remove a baguette-baking machine installed in the food hall, but the company another machine in operation at Stonestown Galleria.
"We are also going to open [another location] in the Ferry Terminal in SF," he added.
Raw, Doughp, Exit Reality and Jiffy Dog are still listed on The Myriad's website but are no longer tenants.
As of this writing, the shared commercial space's social media accounts have been dormant for months, while the last event listed on the website's calendar took place at the end of September.
Have you seen something interesting while you're out and about? Text Hoodline and we'll try to find out what's going on: 415-200-3233.