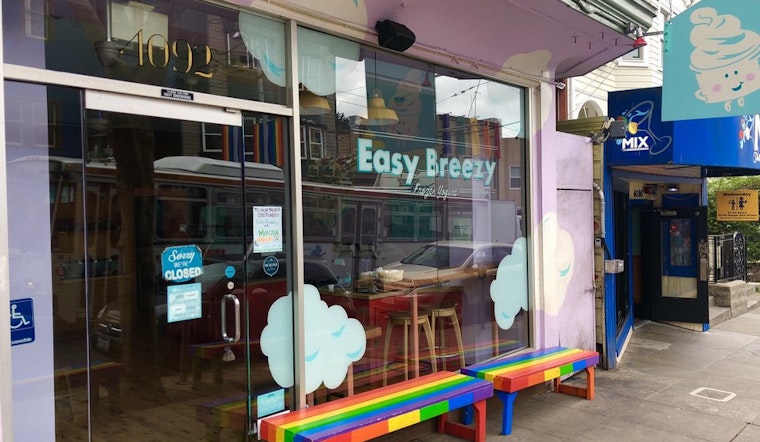 Published on January 24, 2018
Nearly three years after selling its first soft-serve, frozen yogurt shop Easy Breezy is closing its Castro location on Friday, January 26th. The store will be open from noon to 7pm on its final day of service.
"It has been a wonderful run in the Castro, and we enjoyed your support in this location," company representatives posted on Facebook.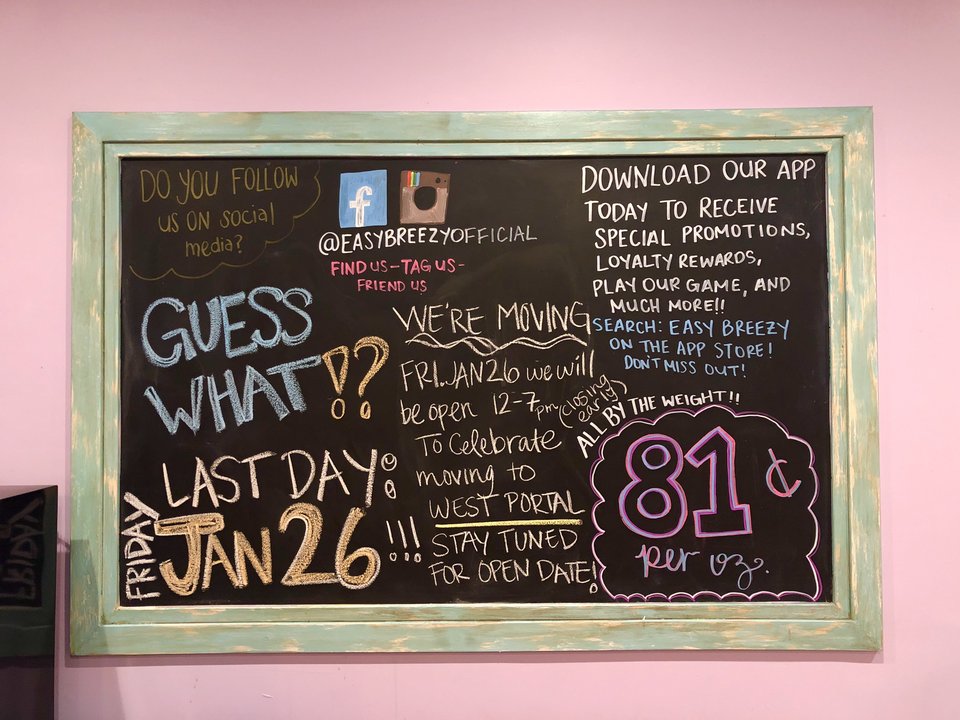 A sign inside the Castro shop indicates that the store will relocate to 44 West Portal Ave., formerly a Quickly.
"The climate on the streets of the Castro have made it increasingly difficult for us to conduct a family-friendly business," said owner Ariel Ford.
Ford, who's raised her children nearby, said the move is "unfortunate because I am a long-time resident of the Castro. I love this neighborhood and community very much."
Although she praised her landlord and the area's business community, "street crime has made things simply untenable for us, and I don't feel confident that I can keep my employees safe," she said.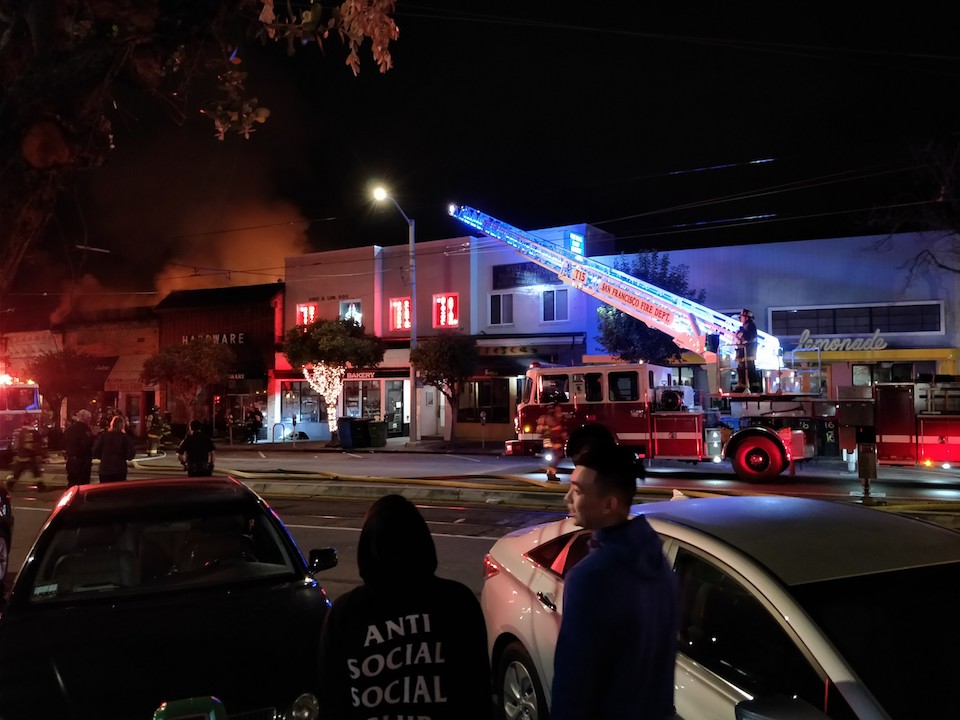 Last night's 3-alarm fire in West Portal damaged multiple businesses and came close to the new Easy Breezy location, but "by the grace of God... it stopped right next door to us," said Ford.
"The firefighters had to break our glass door to enter, but no other damage. Way too close for comfort," she added.
The West Portal location is slated open in February, but Easy Breezy stores in the Inner Sunset (718 Irving St. ) and Noe Valley (4028 24th St.) remain open for business.