Days after Scoot announced a new e-bike fleet, the local operator of Ford GoBikes is sharing plans to launch a pedal assisted e-bike pilot program.
In April, Motivate will deploy 250 e-bikes produced by Fremont-based company GenZe at docking stations around the city.
The bikes, which have a top speed of 18 miles per hour, feature a 345 watt-hour lithium-ion battery as well as a display that shows riders their current speed and battery charge level.
Via email, a Motivate spokesperson said the bikes must be returned to docks at the end of a trip just like any other Ford GoBike bicycle. "They will be interoperable with the current system, and customers will be able to locate the e-bikes through the app," she said.

Currently there are 262 stations in San Francisco, San Jose, Berkeley, Oakland and Emeryville.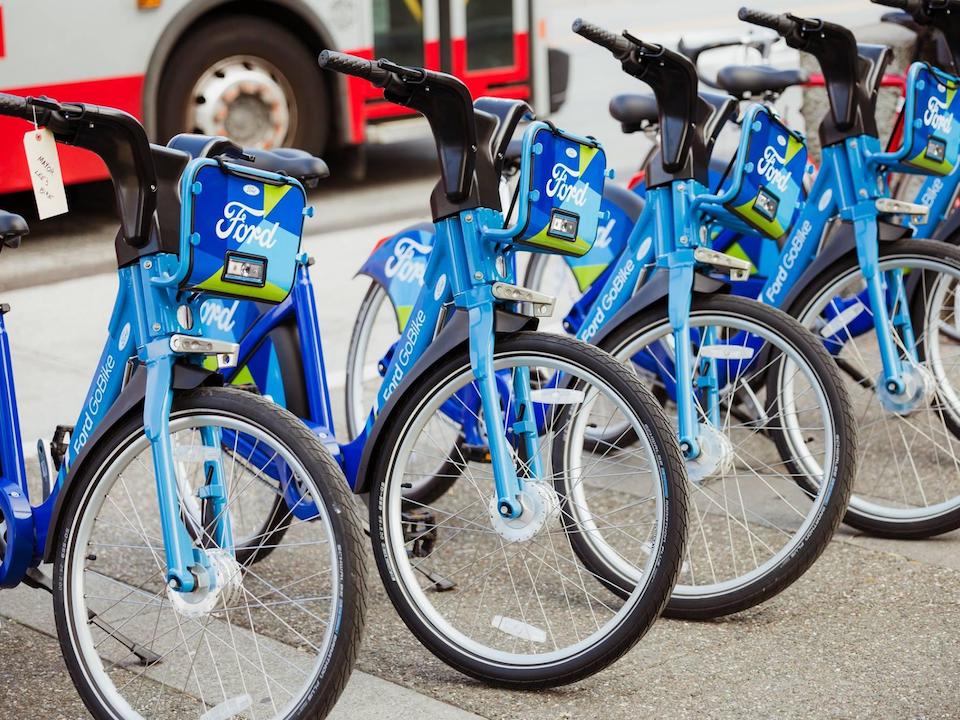 "We believe e-bikes will be a game-changer for the San Francisco bikeshare experience, vastly improving accessibility and rideability," said Jay Walder, CEO of Motivate in a statement. "All kinds of riders, no matter their fitness or riding level, will be able to zoom up hills and zip around the city."

Alix Bockleman, deputy executive director for policy at the Metropolitan Transportation Commission (MTC), said e-bikes will give Bay Area residents and visitors one more option when traveling around San Francisco. He also expects it to reduce congestion as well as household transportation costs.
Bockleman's agency manages the Clipper card system, which can also be used to unlock Ford GoBikes.
Low-income Bike Share for All members who use the service at the discounted rate of $5 for their initial year will be able to use e-bikes at no extra cost during the pilot for rides lasting up to 60 minutes. 
For a limited time, Ford GoBike members and riders purchasing a day pass or single-trip ride will also be able to use an e-bike at no extra cost.

"Electric-assist bicycles make biking possible for thousands of San Franciscans, including families, seniors and people of all ages who need to navigate our famous hills," San Francisco Bicycle Coalition Executive Director Brian Wiedenmeier said via email, adding that it's important affordable, healthy transportation options are accessible to as many people as possible.
The e-bike pilot will run for a year to gather feedback from the community and city partners, said Motivate.