New plans for a nearly 1.2 million-square-foot, $372 million development that would surround a new SoMa park call for a land swap between the project's sponsor and the city's Public Utilities Commission.
Under plans proposed for the block bounded by 4th, 5th, Bryant and Brannan streets, Tishman Speyer would take ownership of 639 Bryant St., a 59,800-square-foot lot in the northeast corner of the site where it proposes building a large-scale mixed-use development.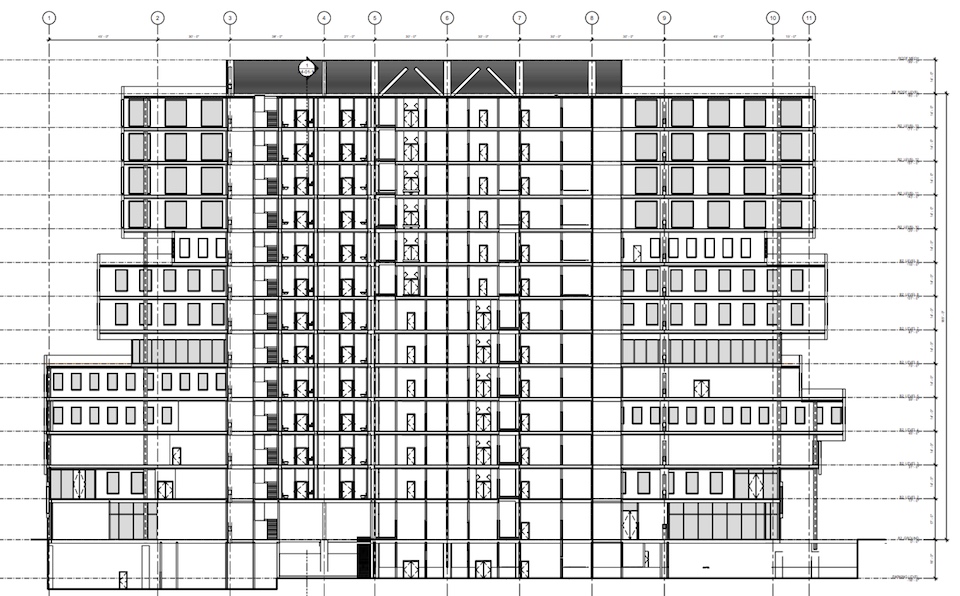 In exchange, the project sponsor will transfer more than 343,800 square feet of property at 2000 Marin St., according to documents filed on December 19th with the Planning Department. That parcel, located in in southern Potrero Hill, is owned by the Hearst Corporation, which also owns the proposed development site.
To accommodate the proposed land swap, Tishman has agreed to construct a 38,000-square-foot public park at the center of its development, transferring it to the city once completed. 
The agreement would also give the developer some credit towards otherwise applicable fees associated with its project, equal to the amount it spends to acquire the property and construct the park.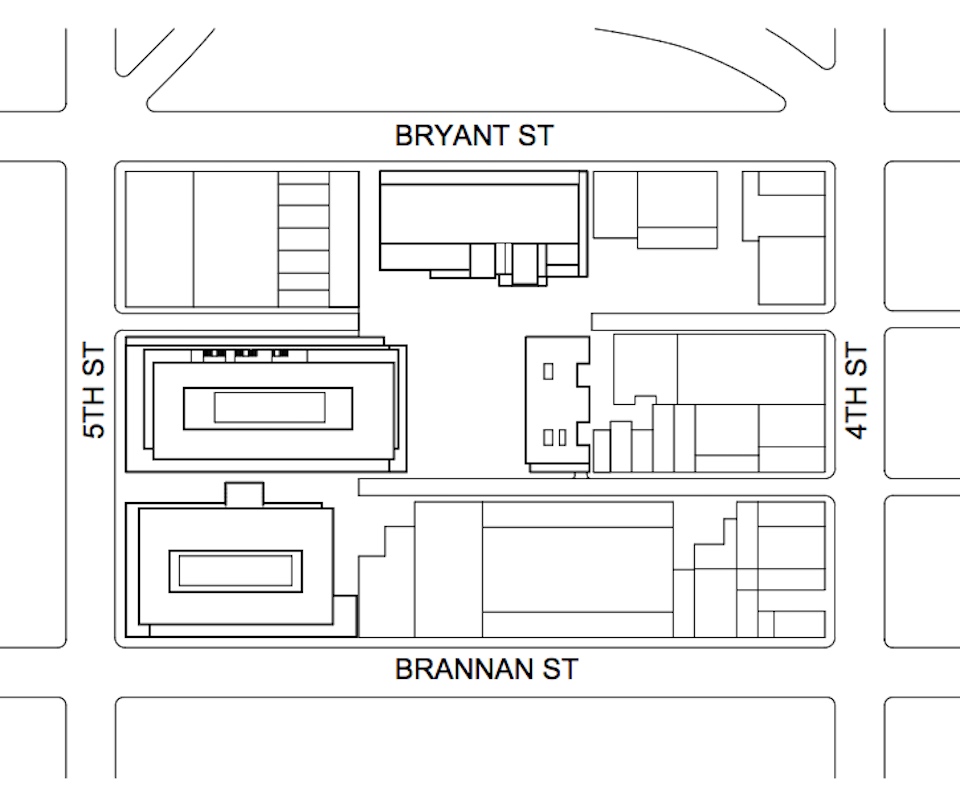 The proposal would create nearly 917,000 square feet of new office space spread across three buildings that will also contain about 71,600 square feet in ground-floor retail space. 
Another building will house 49 one-bedroom apartments and 42 two-bedroom apartments, 91 of which would be on-site affordable units. 
The residential building will also include more than 5,200 square feet of ground floor retail and an additional 3,274 square feet of open space for tenants.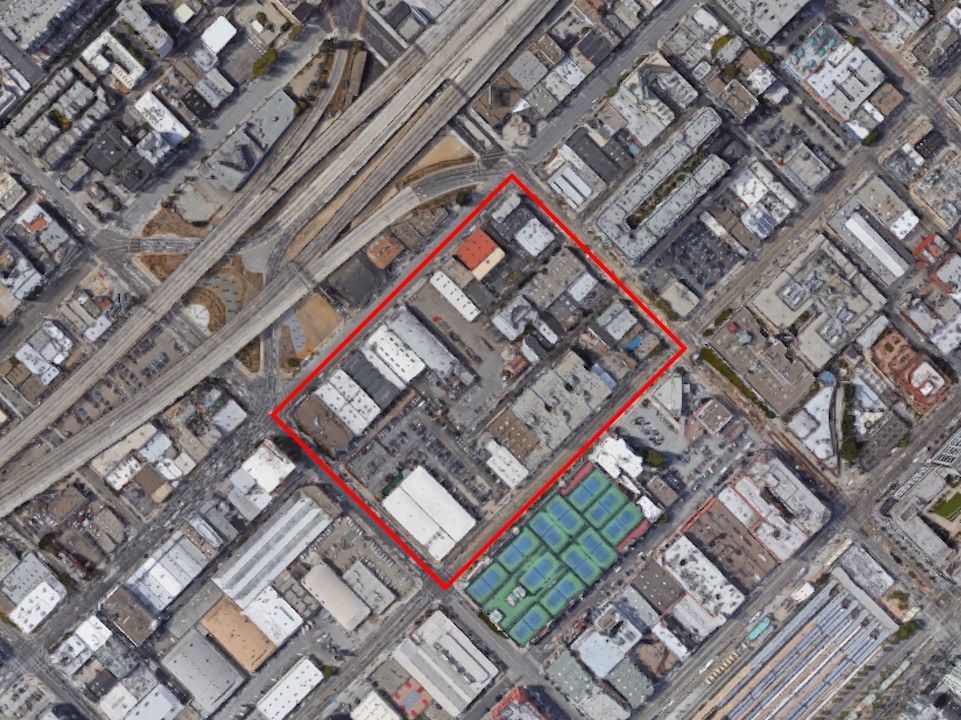 Residents would store their vehicles in two one-floor underground lots providing space for 260 cars and 418 bicycles.
The project as proposed would demolish four one- and two-story structures and nearby surface parking lots. Existing businesses on site include eateries Marlowe and Cockscomb, as well as a doggy daycare at 598 Brannan, and an auto body/repair shop at 645 Bryant St. 
It's not clear from the proposed plans whether any of the existing retail services would have the opportunity to return to the location after the development is complete.