This week, news of an impending East Coast burger invasion, a Japanese sweet shop that's opened its first American outpost, the closure of two beloved and diverse eateries, and other food-related updates from around the city. 
Openings
Marina: Shake Shack (Location TBD)
New York-based fast-food joint Shake Shack is making its way to the Bay Area, the Chronicle reports.
The burger chain plans to begin its Northern California expansion this fall with the addition of an outpost in Palo Alto at the Stanford Shopping Center and then later in Larkspur. 
San Francisco is next on the list, according to the Chron; Shake Shack CEO Randy Garutti appears to be eying the Marina because of its "appeal as a community gathering space." 
"Without a doubt, San Francisco has been one of, if not my favorite city to eat in," said Garutti. "We have a profound respect for the city and its chefs. We were just wanting to find the right time to come here."
If all goes to plan, San Francisco should see its first Shake Shack debut next year.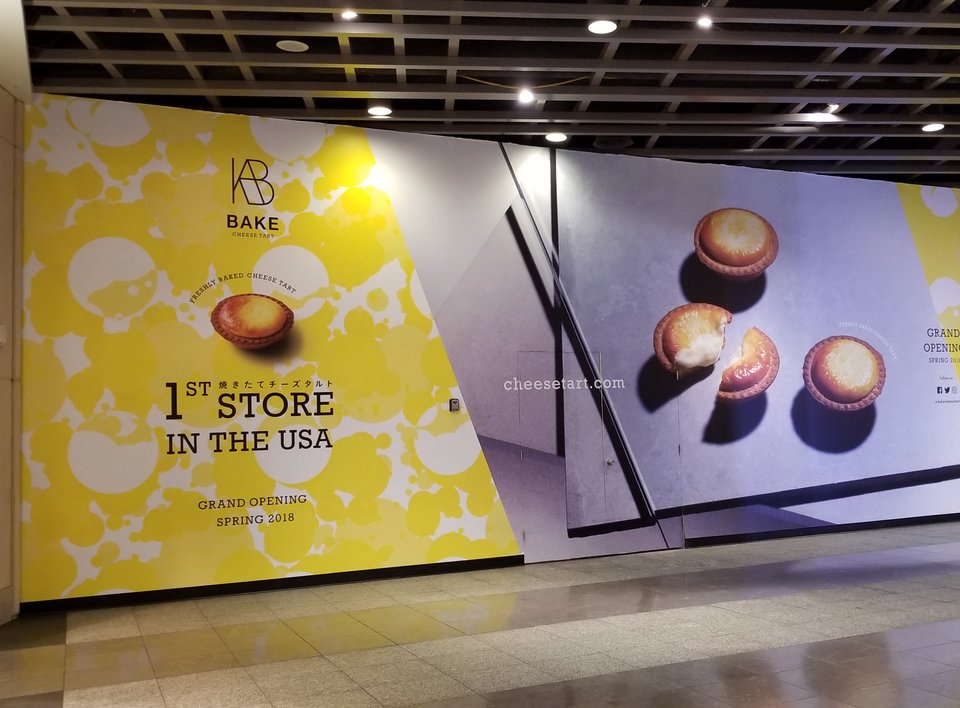 Mid-Market: Bake Cheese Tart (865 Market St.)
A new Japanese sweet shop, called Bake Cheese Tart is heading to the Westfield Centre replacing what was once a Peet's Coffee in the downstairs food court, tipster extraordinaire Al M. reports.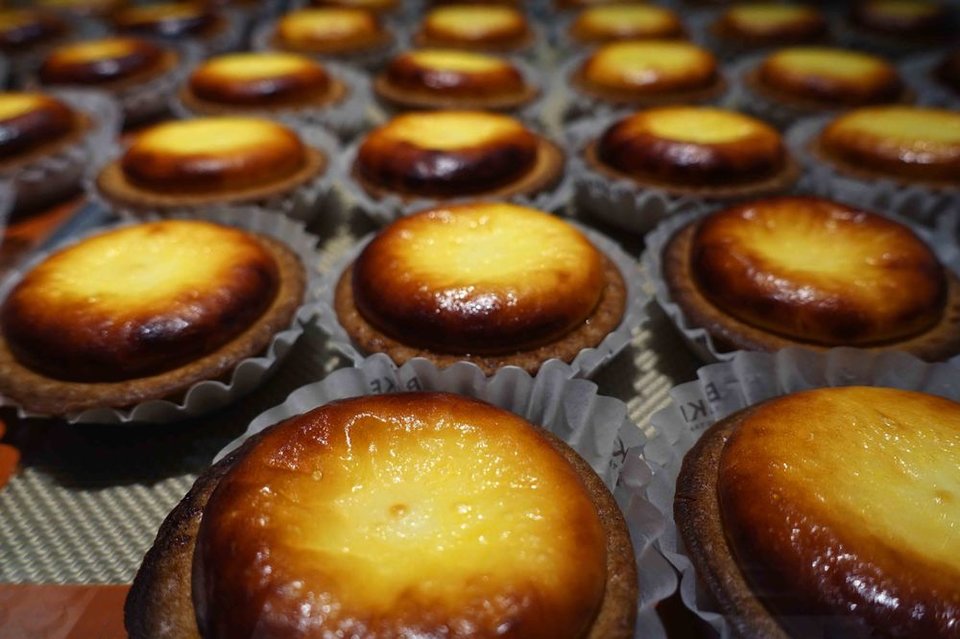 This will be the first American location for the Hokkaido-based business, which specializes in cream cheese mousse-filled tarts in a twice-baked crust. There are other locations throughout Japan and Asia as well. 
According to signage installed in front of the space, expect the shop to debut sometime this spring. 
Closures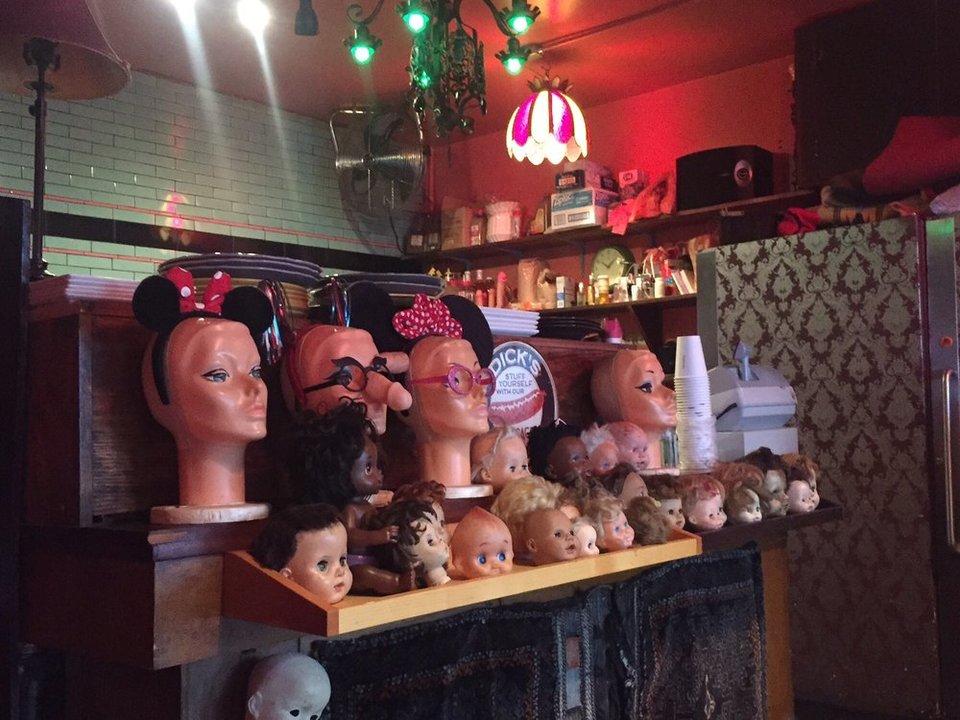 Lower Pac Heights: Red Door Café (1608 Bush St.)
Idiosyncratic and often risqué brunch spot Red Door Café is no more. A note posted to the business' window announced the closure.
"After almost a decade of incredible laughs and good times with all of you at this magical café, I decided to sell the business opportunity to talented and good hearted new owners," the message read in part. "Thank you for loving me and I promise, I loved you more." 
There's no word yet as to who the new owners are and if they'll maintain the same café theme and menu. Former owner Ahmend told Eater SF that he'd "love to relocate somewhere mellower, and less congested."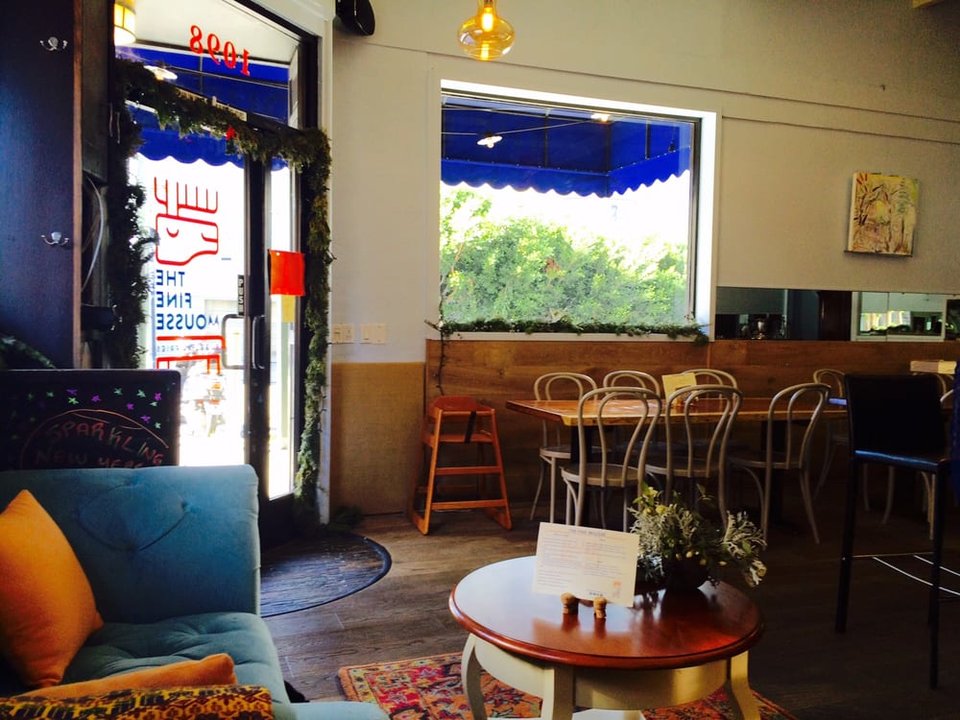 Nob Hill: The Fine Mousse (1098 Jackson St.)
After more than two years, The Fine Mousse—known for its champagne and hand-cut French fries—is closing its doors, according to a message posted to its Facebook page.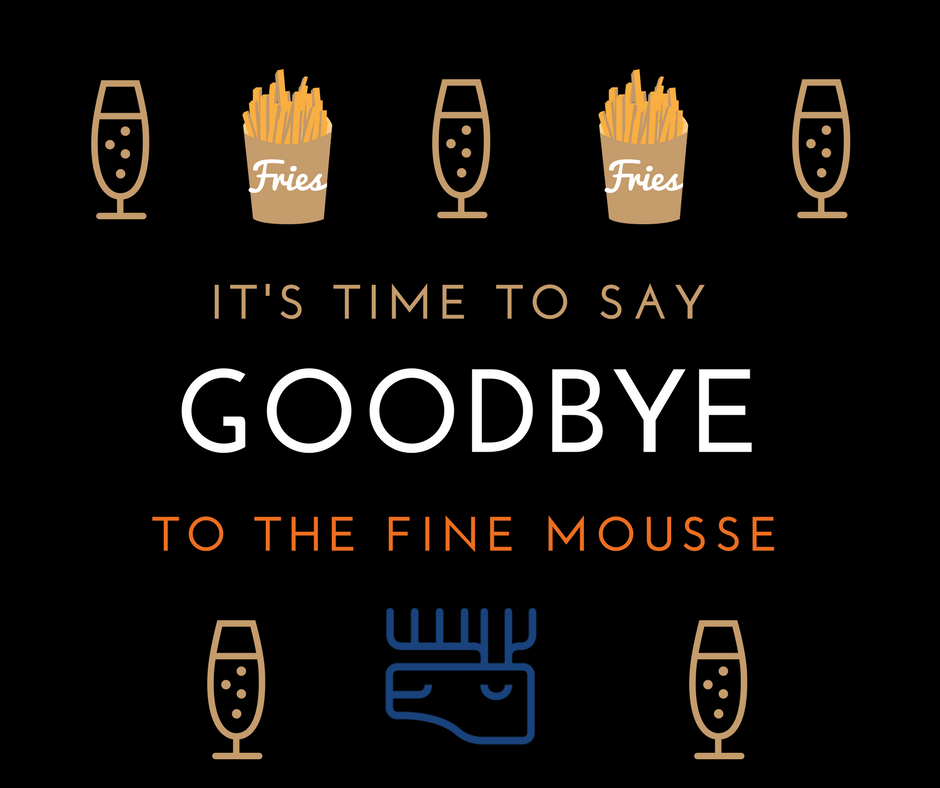 "We're sad to leave the neighborhood, but will keep an eye out for what comes next." Meanwhile, a new coffee roaster, called Megafauna will host a pop-up in the space beginning next month, according to the statement. 
This Saturday, the soon-to-shutter eatery will be holding one last hurrah with free fries and plenty of bubbly. 
"We're going out with a bang in the new year!"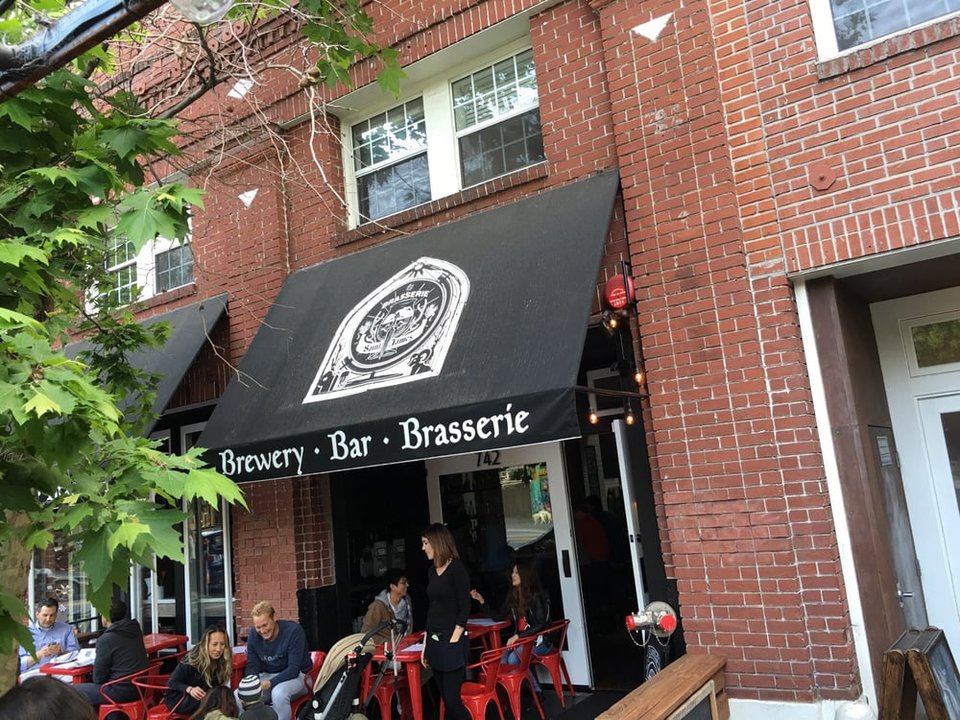 Mission: Brasserie St. James (742 Valencia St.)
Brasserie St. James in the Mission has gone dark, the Chronicle reports. 
Yelpers have confirmed the closure as well and the business' brewery equipment has appeared for sale on Craigslist. 
"We were originally planning on closing the first week of the year for repairs and a bit of retooling," owner Art Farley told the Chronicle. "Then we looked at the financial reports for the end of the year and just knew we couldn't keep going."
Farley cited the "climate in California" not being conducive for restaurants and that if he were to try something food-related again, "I would want to be my own landlord." 
Updates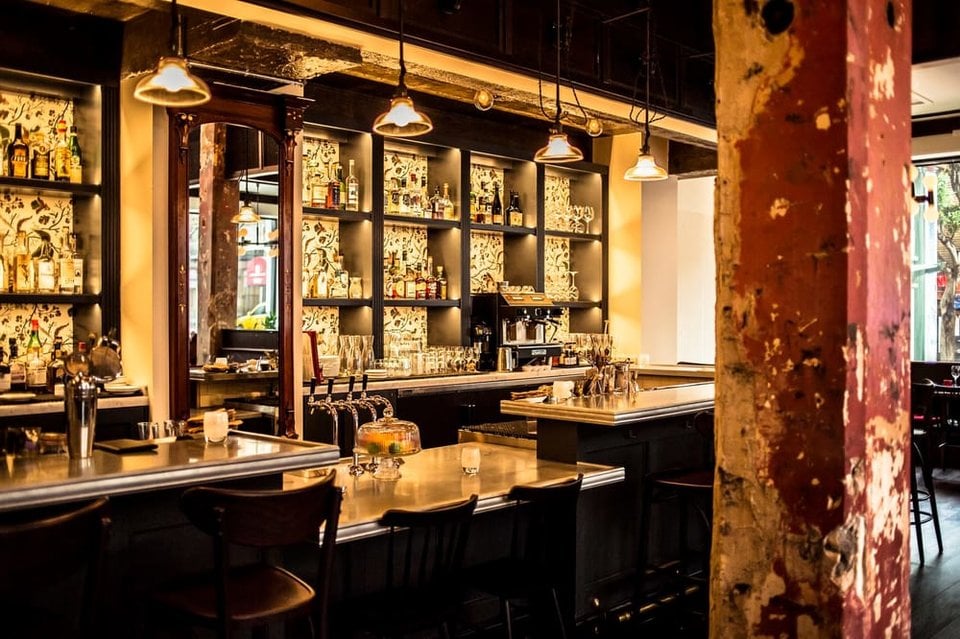 Union Square: 398 Brasserie (398 Geary St.)
The space that once housed 398 Brasserie "will become a two-restaurant joint venture," Al M. told us. 
"As of now, all I know is that one of the businesses is based out of North Beach and the other is from New York City," he said. 
Al also noted that when he first began investigating the now-vacant space, his source said a high-end Indian restaurant would be moving in, "however, this might not be the case anymore."
Interior work appears to be nearing completion and there's now an "open kitchen and walk-up bar area," said Al.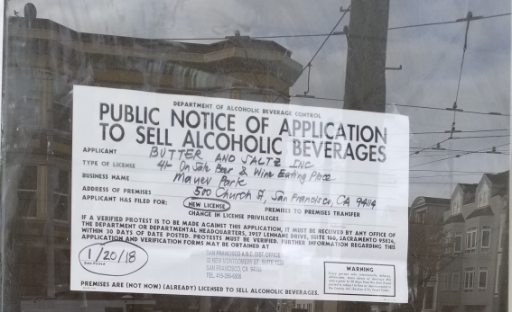 Castro: Unnamed German restaurant (500 Church St.)
Lastly, our restaurant whisperer reports that a Alcoholic Beverage Control application from Butter and Saltz, Inc. adorns the window of a former laundromat at the corner of Church and 17th streets.
As we reported in August 2017, the space is being developed by first-time restaurateur Salome Buelow, who is planning to open a German bistro with "things like German open-faced sandwiches and charcuterie, and lunch and breakfast boards."
It's unclear whether "Butter and Saltz" is the final name of the eatery or just the name on the liquor license, but we'll keep our eye on the space.
Big ups to Al M.!
If you've seen something new on San Francisco's food scene, text your tips and photos to 415-200-3233, or email [email protected] If we use your information in a story, we'll give you credit.