In this edition: a specialty snack shop opens a second outpost downtown, a laid-back café expands to City Center, signs of movement reported in a former bar and grill, and other food-related tidbits from around The Town. 
Openings
Peter's Kettle Corn (1300 Clay St.)
Distinguished Hoodline tipster Al M. reports that Peter's Kettle Corn—known for concoctions like matcha green tea and bacon cheddar popcorn—is opening up a second location in Oakland City Center. Peter's flagship outpost is located in the Laurel District on MacArthur Blvd. 
The new spot is directly across from Organic Coup and inside the City Center promenade, Al said, but there's still no word yet as to when the snack spot will debut. "The windows are covered and there's no scheduled date in place for opening," Al explained.
He also mentioned that the popping of corn will most likely be done off site as permitting requirements call for the installation of proper ventilation in the space.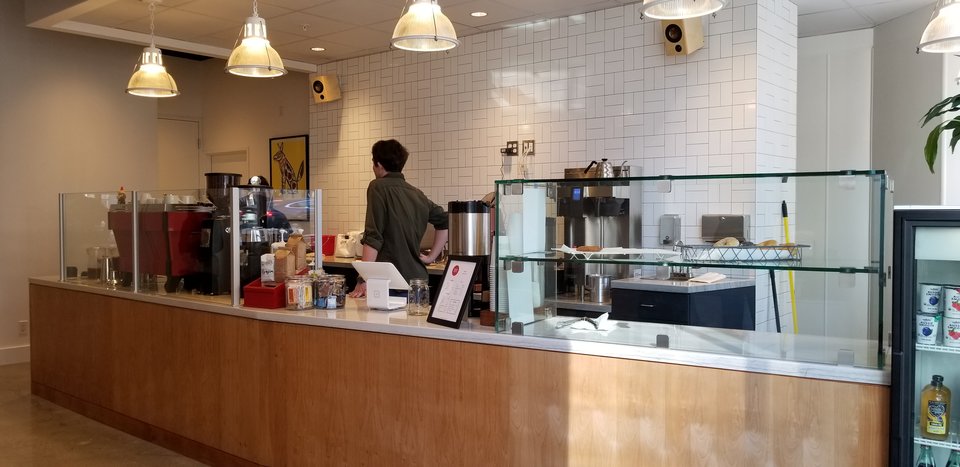 Modern Coffee (1300 Clay St.)
Also located in the City Center plaza is the latest addition to the Oakland-based Modern Coffee family, Al M. told us. This new café is located "directly across from the Federal Building and Post Office in a nondescript building," he explained. 
Coffee beans are sourced from a variety of small-batch purveyors such as San Jose's Chromatic Coffee Co., Counter Culture Coffee from Durham, North Carolina, and Portland's Stumptown Coffee. 
In addition to a variety of teas and speciality drinks, grab-and-go eats are delivered daily from spots like Starter Bakery, Firebrand Bread and Boogie Woogie Bagel Boy.
Indoor seating is limited to about 12 customers, Al added, but there are tables and chairs set up outside for lounging.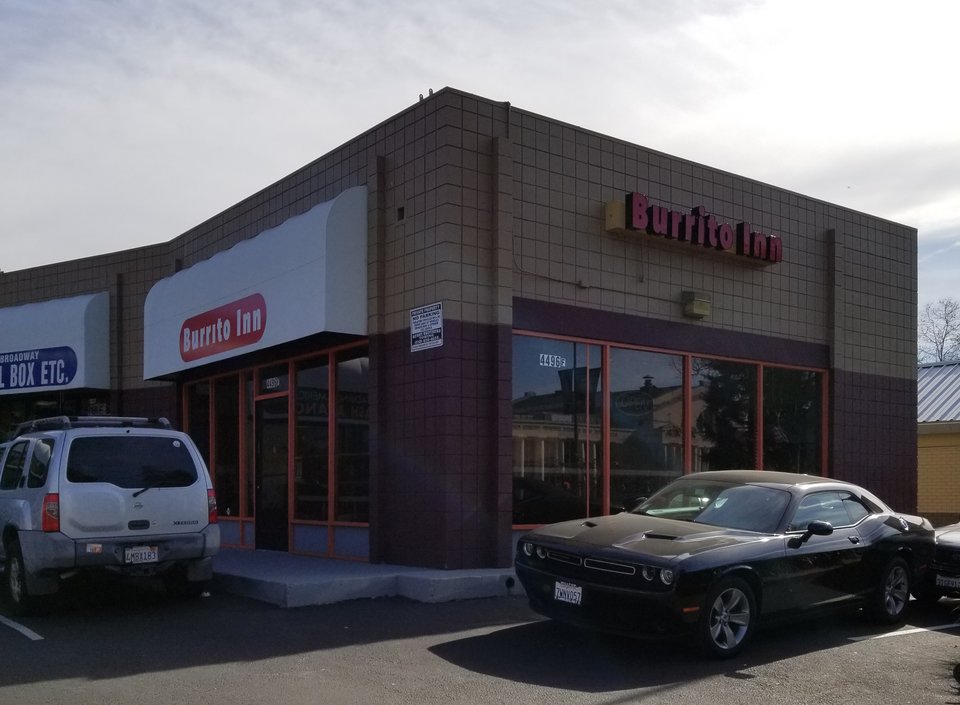 Burrito Inn (4496F Broadway) 
New Mexican eatery Burrito Inn is moving in to the former Subway Sandwich space, Al reports.
He spoke to someone identified as an owner who said they're waiting for a final inspection. "A peek inside revealed a clean and remodeled counter," Al said. 
There's no official word as to when the new taqueria will open, but an employee at a nearby business hinted that it would be any day because "it's been in the works since last year."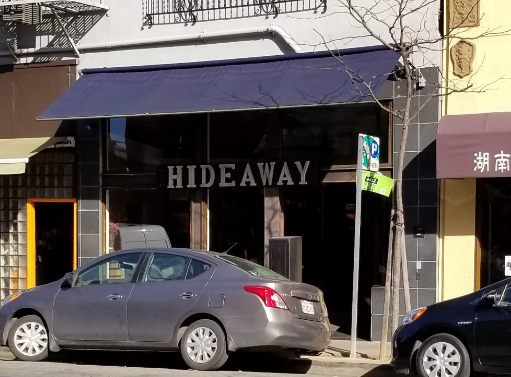 The Hideaway (5634 College Ave.)
In December, we reported that Bourbon & Beef closed due after its owner lost their home in the North Bay wildfires. 
While it originally appeared that the closure might be temporary, Al M. noticed that a new business, The Hideaway is already setting up at the location. 
The interior remains relatively unchanged, he said, other than the name change and a revamped menu. Also, expect to see robust happy hour offerings once things are up and running, too. 
Updates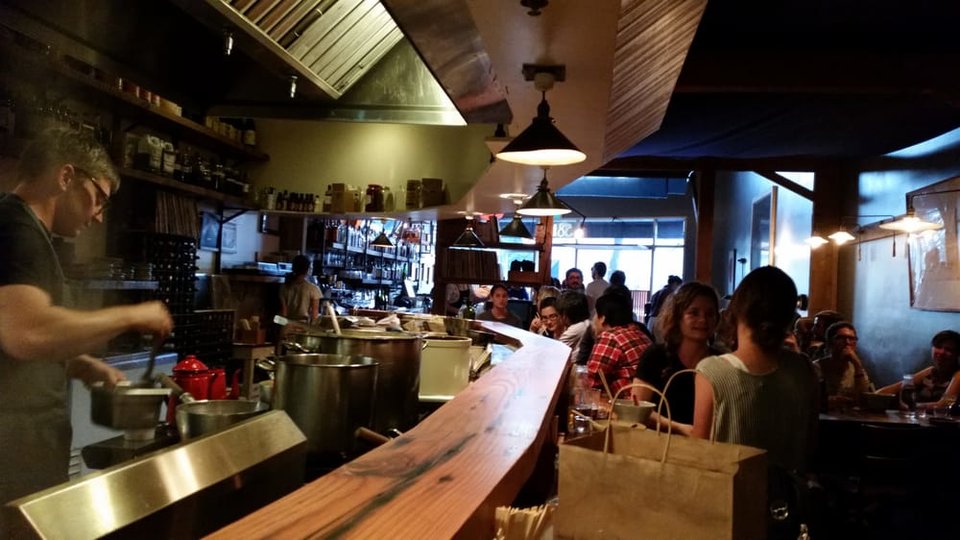 Ramen Shop (5812 College Ave.)
The Ramen Shop is exploring Japanese-style breakfast offerings, the Chronicle reports. 
Japanese breakfast options are a rare find in most Bay Area restaurants, so the popular Rockridge ramen joint decided to play with its brunch menu, served on weekends from 10:30am–3pm.
Customers will find see dishes like tamagoyaki (the word translates to grilled egg and is often seen on sushi menus), shioyaki (salt-grilled) trout, miso soup with shimeji mushrooms, and omuraisu, an omelet over rice with ketchup. The word is that matcha beignets may make an appearance, as well. 
Stay Gold Deli (4935 Shattuck Ave.)
In the last edition of Oakland Eats, we reported that popular West Oakland eatery, Stay Gold Deli would expand to Temescal in the former Sacred Wheel Cheese & Specialty Market. 
Tipster Al M. stopped by to check on the progress and snap a few photos and told us that things seem to be moving along. There's still no word on when the space will be ready to go, though, so we'll continue to monitor the movement. 
Closures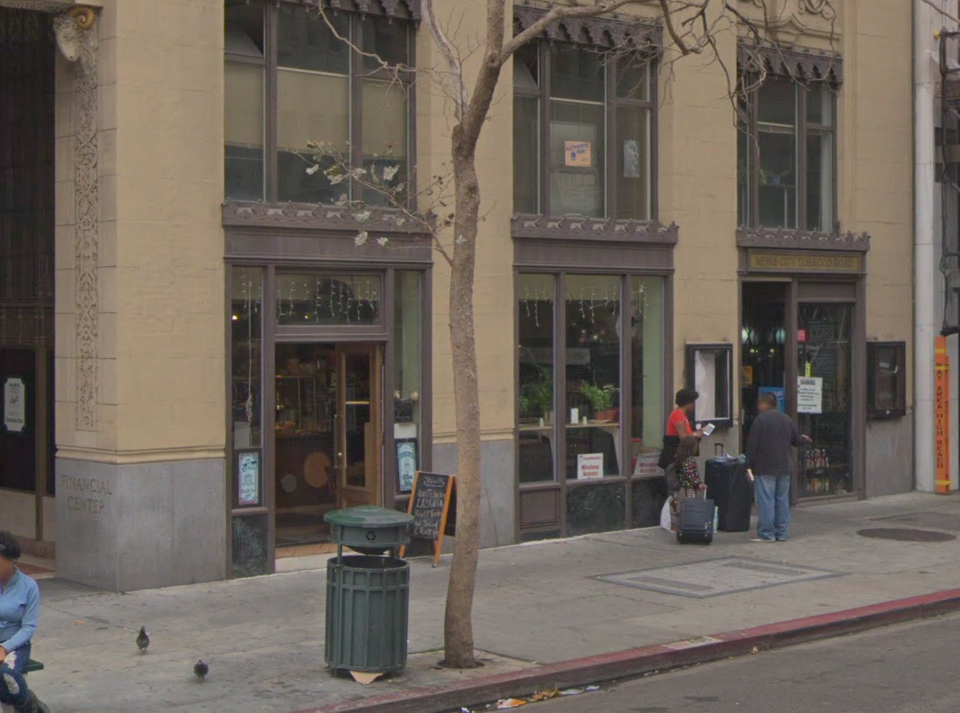 Espresso Gourmet (409 14th St.)
Downtown, Al M. said Espresso Gourmet is no more. Yelpers and a security guard working nearby confirmed the closure as well. 
The spot was known for its "heaping spoonfuls" of Mediterranean dishes, he said, and there's no information as to why the place threw in the towel.
Although the windows are covered, there's already "a taker for that spot," said Al, "possibly a sushi restaurant."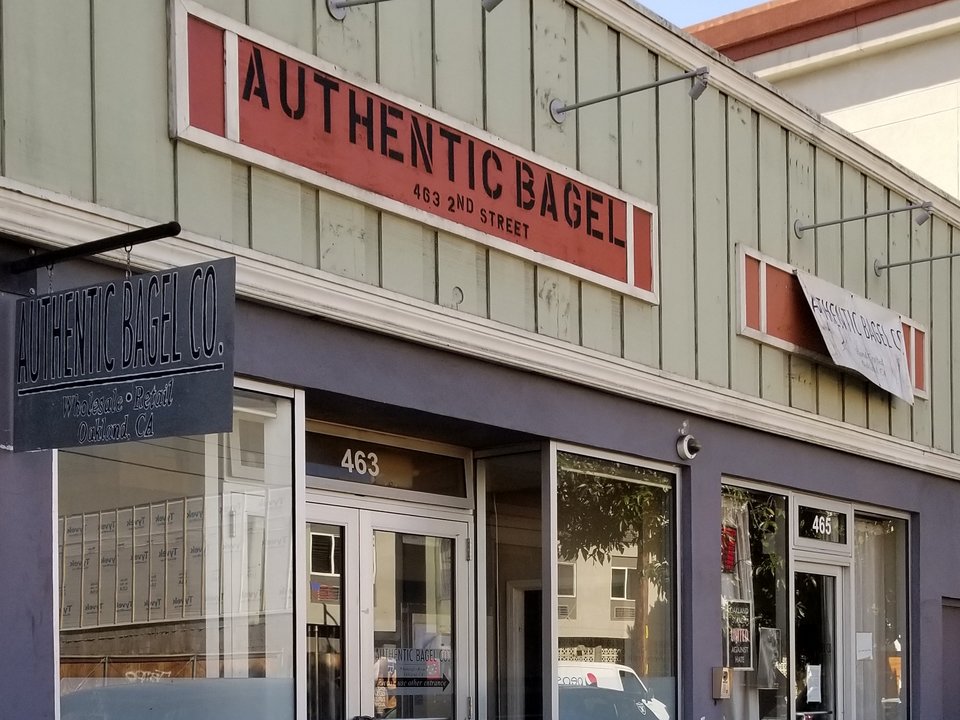 Authentic Bagel Company (463 2nd St.)
Lastly, Authentic Bagel Company has closed up shop as well, Al told us. 
Initially, the eatery indicated it was going to be taking a "month-long breather" to reevaluate the business. However, a notice posted to the door hints that the business may no longer be viable at the location and cites an increase in operational costs as reasons for possibly not returning. 
Meanwhile, the note also requests help from any potential donors or investors and asked readers to "stay tuned. We're hoping we'll be back." A Yelp reviewer also noticed that a "For Rent" sign has been posted, however.
Thanks as ever to our man about town, Al M.! 
If you've seen a change in Oakland's culinary landscape, email [email protected], or text your tips and photos to 510-757-9959.