Papi Rico, a new restaurant and bar that evokes the Mexican resort Puerto Vallarta, opens next weekend on Cinco de Mayo.
The restaurant is a venture between Rick Hamer and Bill Vastardis, the team behind Castro's Finn Town Tavern, which opened in 2016.
Rick Hamer and the Papi Rico team have been working on the space since announcing the new restaurant last year.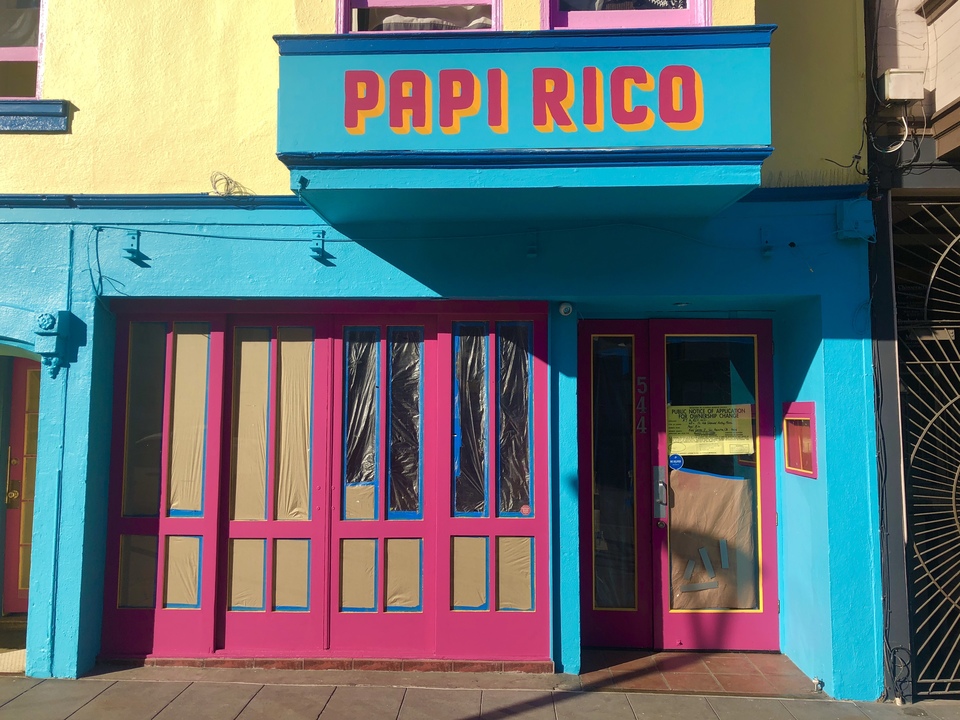 "You'll feel like you were transported to Puerto Vallarta, which is one of the biggest destinations in the neighborhood," Hamer said at the time.
Originally slated to open in February, Papi Rico has planned a soft opening party next Saturday with free chips and salsa from 3 p.m. until closing. The restaurant's official grand opening will take place the following day, on Sunday, May 6.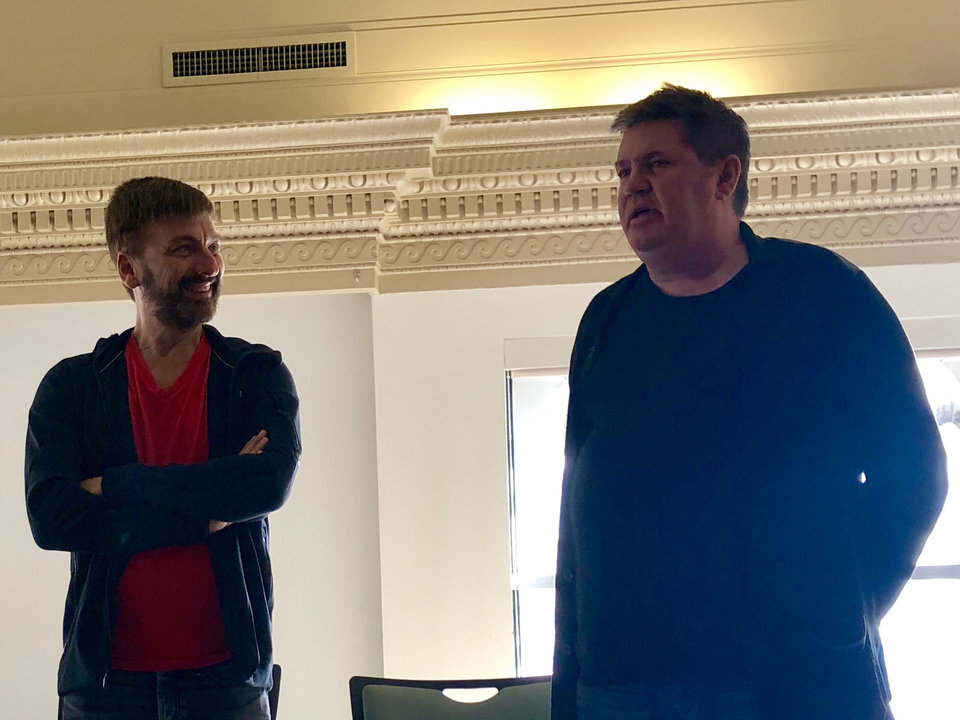 The space formerly occupied by Dante's Table, The Dancing Pig and Nirvana has been transformed with bright colors, murals and backyard patio with a palapa bar.
"The Papi Rico name comes both from my nickname among friends and cantina partners and the common Latin American street slang for a good-looking older male," said Hamer, "one so handsome that he is 'good enough to eat' in the sense of deliciousness on several levels."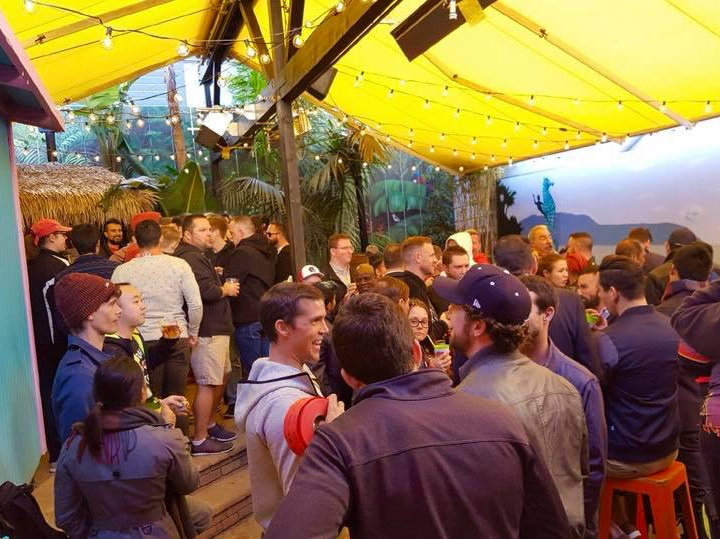 In the front of the space is a main dining and a separate semi-private area dubbed the Gecko Lounge, which accommodates private parties and large groups. The entire restaurant is counter service with tables and chairs up front and places to sit out back on the patio.
A rear patio has a living wall of lush, tropical plants as well as murals that depict an exotic botanical garden, a boy riding a seahorse, and a pool party.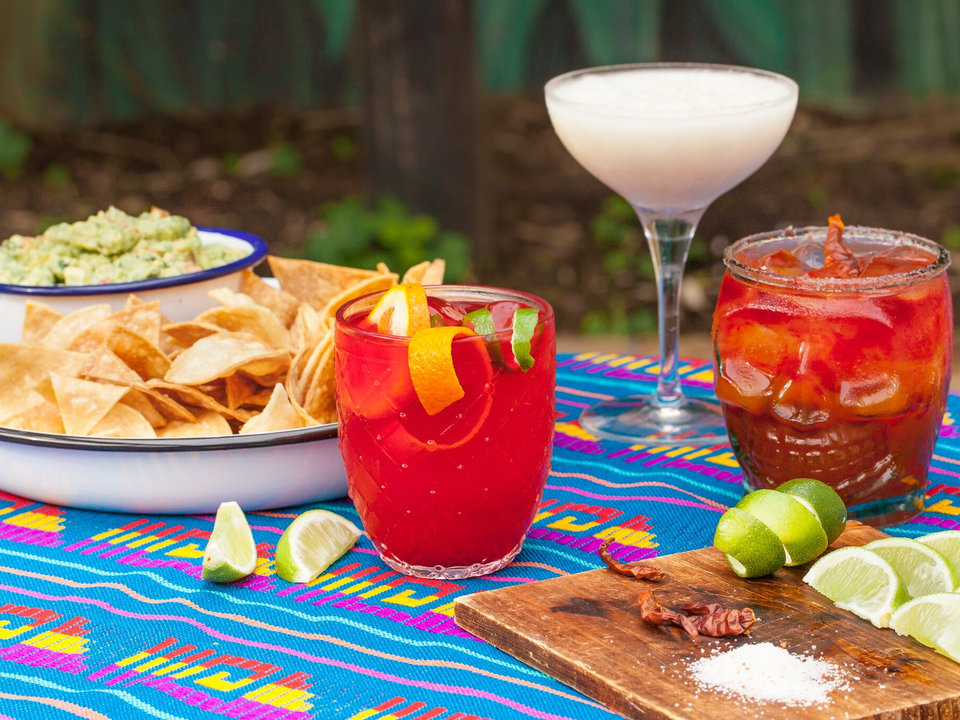 Papi Rico's cocktail menu was developed by Finn Town's R.M. Richards and relies heavily on tequila and mezcal-based drinks, including Playas Conchas (tequila, lime, grapefruit bitters), Sayulita (sotol, pineapple, hibiscus), Papirita (house margarita), and a frozen Garza Blanca (rum and horchata).
Food offerings include Mexican Riviera staples like chips and guacamole, ceviche and cheese empanadas. Tacos, tostadas and quesadilla are also available with your choice of steak, chicken, carnitas, fish, veggies or al pastor. Dessert lovers will appreciate churros and tres leches at the end of their meal.
Papi Rico will be open from 4 p.m. to 1:30 a.m. Monday – Friday, and from 11:00 am – 1:30 a.m. on weekends, with the kitchen closing at 11 and outside patio closing at 10.