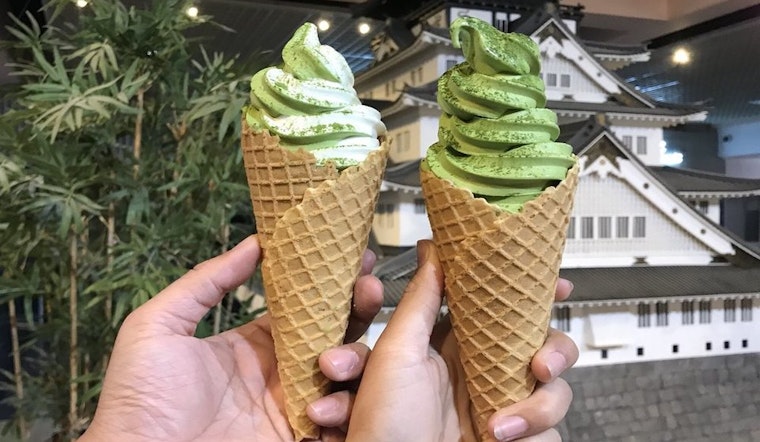 Published on April 02, 2018
In this edition, a Japanese-inspired dessert shop debuts, a new poke spot softly opens in Chinatown, a local boba chain expands its reach, and more. 
Let's dig in. 
Openings
Japantown
Matcha Café Maiko (1581 Webster St. Ste. 175)
Veteran Hoodline tipster Al M. reports from Nihonmatchi that Matcha Café Maiko has quietly opened for business. 
The Japanese-inspired café—which specializes in matcha green tea soft-serve, shaved ice and more—has its flagship location in Honolulu.
After opening up the business for franchisees, the dessert spot has since debuted in Tokyo as well. Outposts in Houston and Las Vegas are currently in the works, according to the business' website.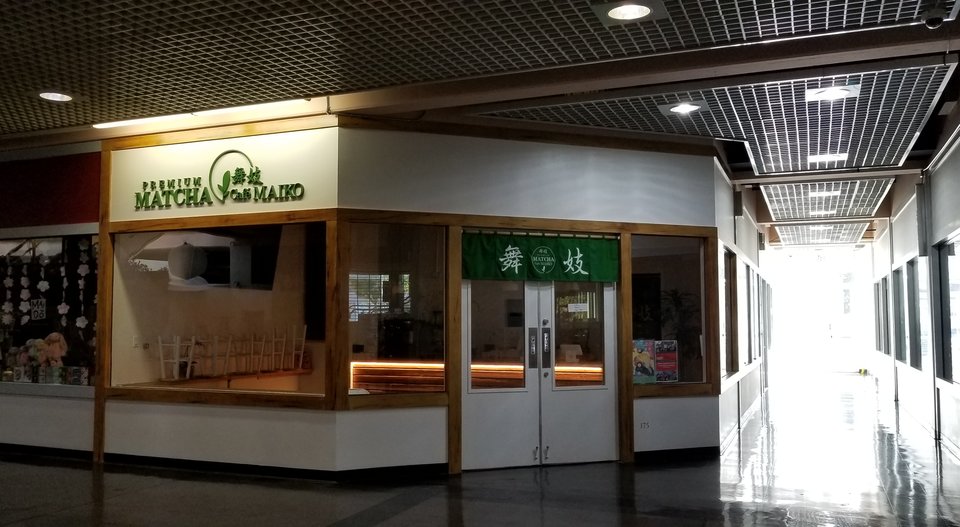 On the menu, expect to see offerings like matcha shaved ice with house-made azuki beans, shiratama mochi topped with matcha cream; soft matcha ice cream in a waffle cone; and a parfait with vanilla and matcha soft-serve, matcha chiffon, chestnuts, and shiratama mochi. (You can check out the full menu here.)
According to its website, the hours are still to be determined, but Al said on his recent visit that the new spot appears to be open weekdays 4–8pm and weekends noon–8pm.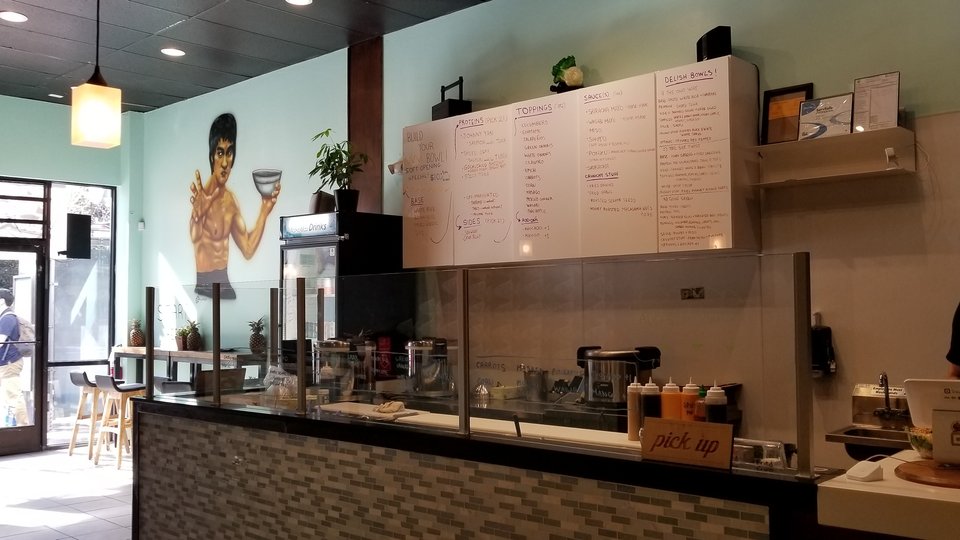 Chinatown
Poke Delish
(708 Kearny St.)
As we reported last month, Poke Delish was poised to take over the former Bobapioca space, which closed last year.
Now, Al reports that the eatery is in soft-opening mode and for a limited time, is offering custom poke bowls for just ten bucks. There's still some work that needs to be completed to the interior, he added, including the handwritten, temporary menu board. Other than that, the place is ready to go, he said.
As with most poke eateries, the menu features a build-your-own bowl concept where customers start with a base of rice or greens and then top it off with a selection of proteins like tuna, salmon, hamachi, octopus, or tofu.
As for the current poke bowl special, Al said the bowl "comes with a choice of two proteins and includes all the fixings." 
There's a wide selection of desserts on offer, like macaroons from Maven's Creamery, and a variety of farmers market pies and Hawaiian sodas in the can, too.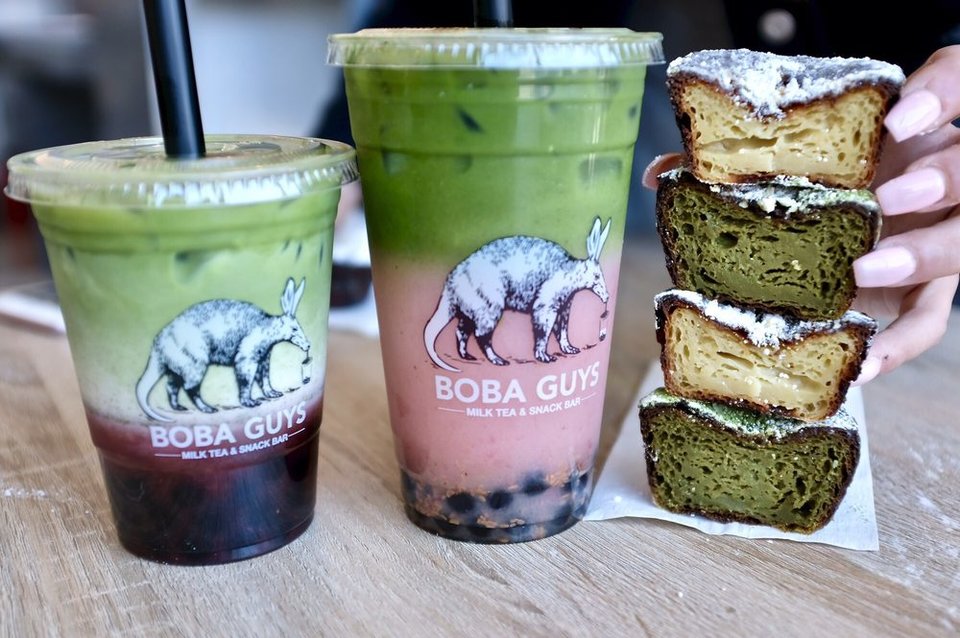 Alamo Square
Boba Guys
(838 Divisadero St.)
Boba Guys has quietly opened its latest addition, Eater has reported.
The new shop is located below the recently opened Che Fico Italian spot, and is currently testing the waters with limited hours. The Divis location opened for for a peek last week, and will reopen again Wednesday–Friday from noon–6pm. Boba Guys has multiple locations throughout San Francisco and in New York.
Eater reports that the full menu of customizable tea drinks is available, with options like the Hong Kong-style black tea with condensed milk, horchata with house-made rice milk and cinnamon and a strawberry matcha latte. (You can check out the full menu here.)
Furniture remains to be installed, so, you'll have to find a seat elsewhere, said co-founder Andrew Chau. Expect to see a grand opening celebration in a few weeks, he added.
Updates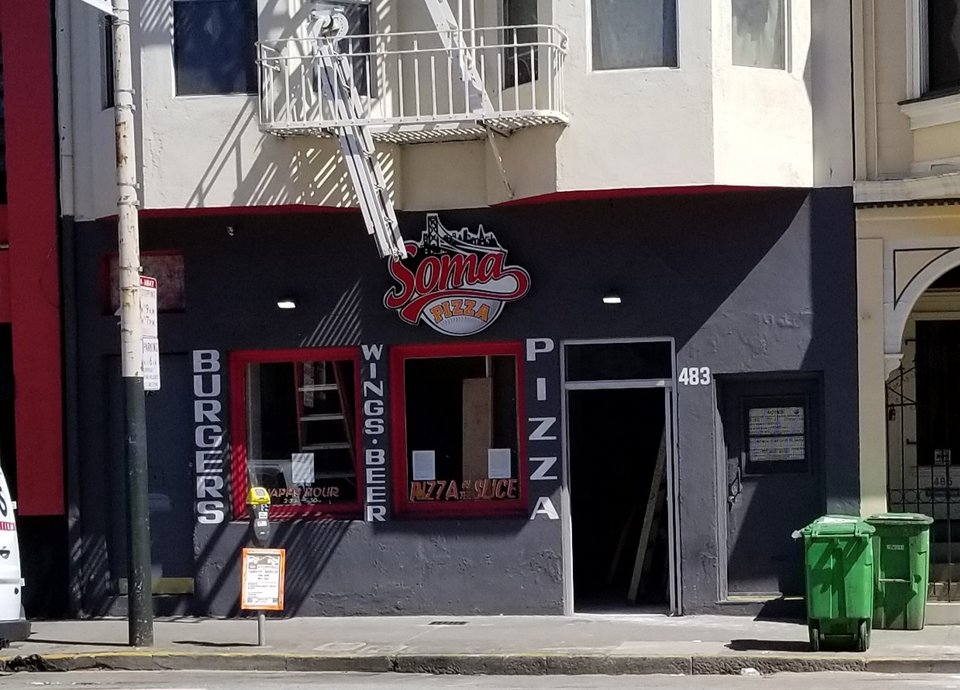 SoMa
Soma Pizza
(483 3rd St.)
Over in SoMa, Al reports that Soma Pizza has closed for the next few months as it undergoes seismic retrofitting.
A message posted to its door dated February 8th says the work will take 45–60 days to complete, but it's not clear how far along in the process the pizzeria is.
Al spoke to a crew member working on the upgrades who said the pizzeria's owners are using the time off to experiment with the menu and will be "adding additional eats when it's open again."
Closures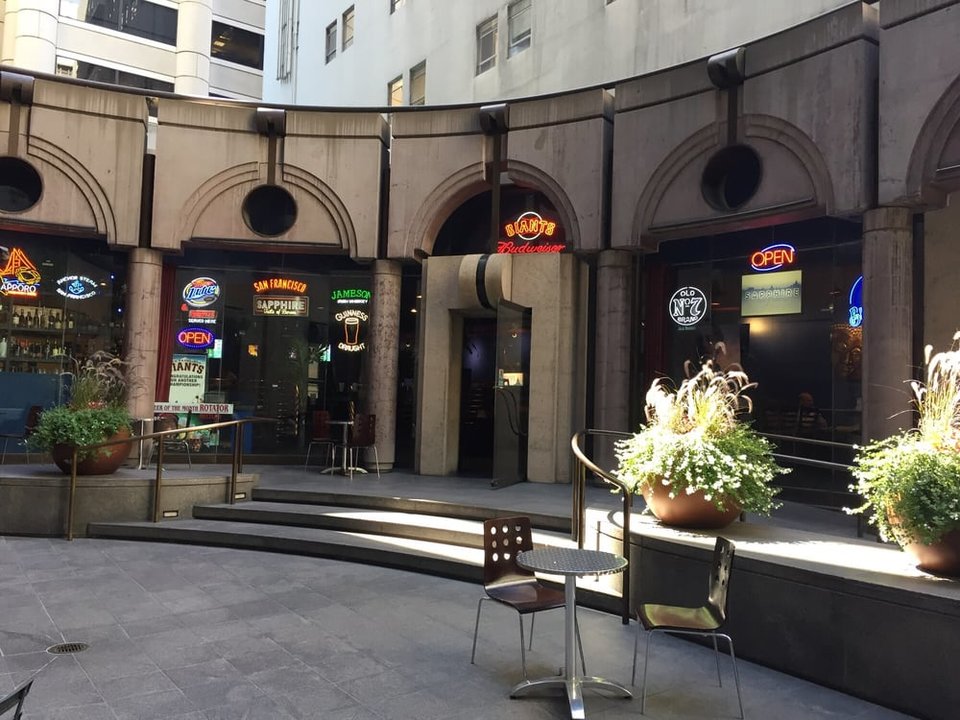 FiDi
Sapphire Asian Cuisine
(475 Sacramento St.)
Lastly, an anonymous tipster notified us that Sapphire Asian Cuisine will  permanently close its doors on April 19th "due to the rent being doubled."  
We've reached out to the restaurant to confirm, but haven't heard back as of press time. 
Tipster extraordinaire Al M. popped by and "an employee said it'll be closed for good," but wasn't certain if the last day would be the 20th or the 27th.
There may be hope for the eatery, however, the employee hinted. "The closure is for sure unless something can be worked out between now and then." 
"Check out some of the best wings in the Financial District before they are gone," encouraged our tipster.
High fives all around to Al M. and our anonymous benefactor!
If you've seen something new in the neighborhood, text tips and photos to 415-200-3233, or email [email protected]. If we use your info in a story, we'll give you credit.