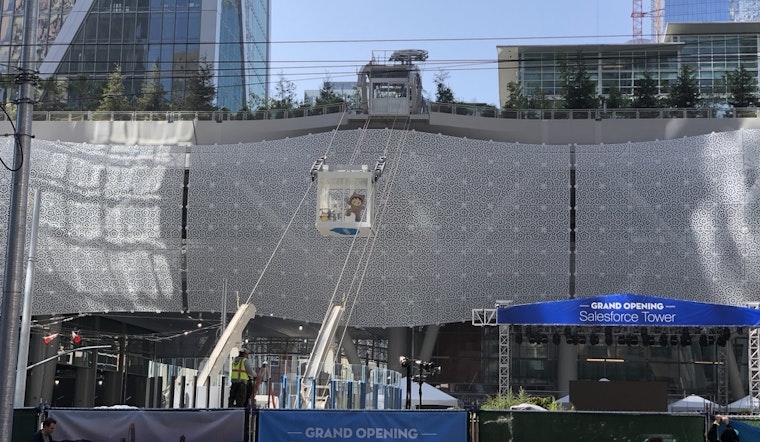 Published on May 24, 2018
San Francisco's first gondola in more than six decades is poised to open next month at the base of Salesforce Transit Center and Park.
The tram will transport people from street level at the corner of Mission and Fremont Streets to a 5.4-acre rooftop, the future site of restaurants, play areas, an amphitheater and a park with botanical gardens. 
Once complete, a glass cabin capable of carrying up to 20 people will rise 68 feet along a 147-foot-long cable; visitors seeking more traditional means will be able to use elevators and escalators to make the trip.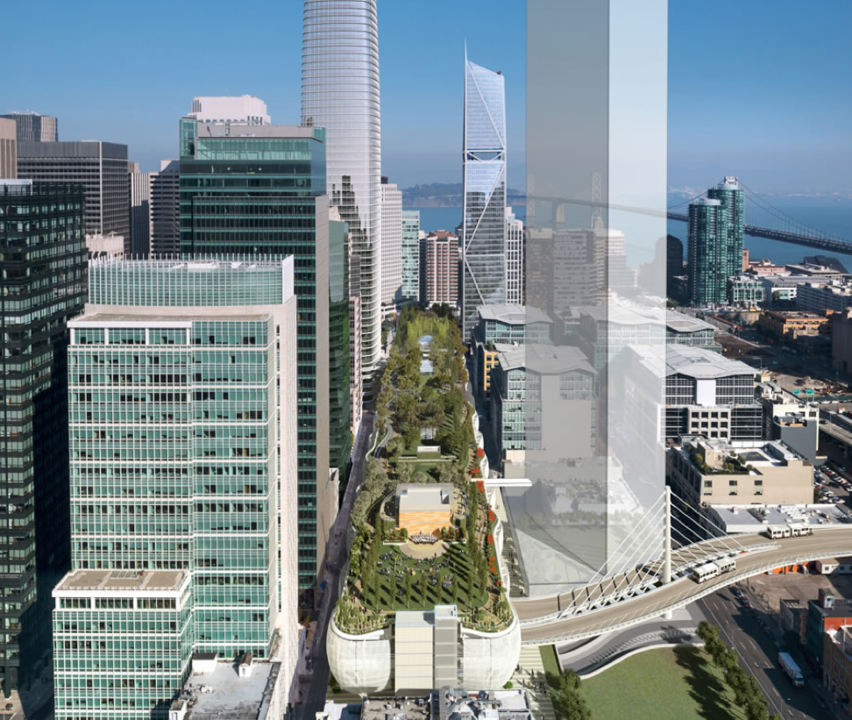 Website The Gondola Project describes the ride "as an 'architectural link' which attracts the attention of users passing-by at the pedestrian level." 
Cables for the tram were installed in March, while workers are testing the gondola this week before it carries passengers.
The tram is set to debut when the transit center aims to open late next month, connecting eight Bay Area counties and 11 transportation systems. Billed as the "Grand Central Station of the West," the terminal is expected to serve more than 45 million passengers annually. 
The transit center's gondola isn't the first of its kind in San Francisco; in May 1955, the Sky Tram at Ocean Beach began carrying passengers from "just below the Cliff House across the Sutro Baths basin to a Point Lobos promontory that had been outfitted with two manmade waterfalls," according to Outside Lands.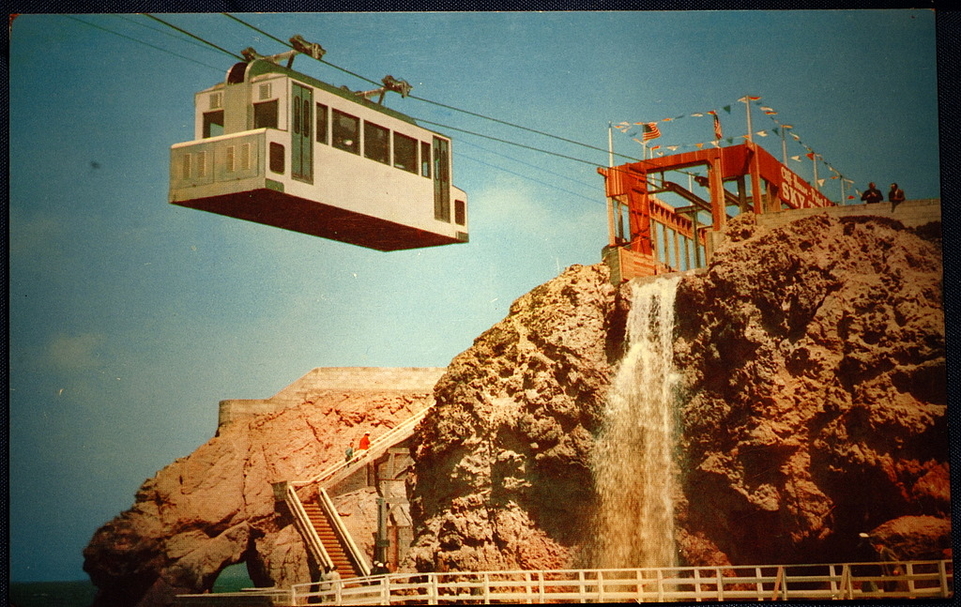 While Sky Tram only cost a quarter to ride and took about four minutes, the trip was one way and patrons had to trek back on foot. It's not clear why the tram closed for business in 1966, but some have speculated that high winds and a lack of interest were contributing factors. 
"The Sky Tram is a kind of funicular conspiracy to further invade the private lives of the sunbathers on Seal Rock," Chronicle columnist Terence O'Flaherty wrote after its debut. "It is run by George Whitney, a self-employed showman who owns all of San Francisco west of Sutro Park, including Cliff House, Sutro Baths and Playland at the Beach."