Tomorrow, San Francisco residents will elect a new mayor.
To learn more about the eight candidates on the ballot, we sent them a questionnaire asking about a wide range of issues. Click here to read all of their responses.
Amy Farah Weiss, Nonprofit Executive Director
Why are you running in the June special election?
I became active in shaping San Francisco politics in 2011, joining neighbors to fight for due process against a decision by Ed Lee's Planning Department to bend and break the law on behalf of Chase Bank that displaced longtime local businesses on the Divisadero corridor. I made the connection between the global financial collapse and local land use and economic development and have been working to shape policy for a "fair share" economy ever since.
It's important to voice a "righteous no" to profit-driven displacement, corporate giveaways, and substandard treatment of our unsheltered residents, but in a democracy we are also tasked with developing a "strategic yes" to address the issues of our times. City Hall is not doing enough to stabilize and heal our systems, neighborhoods, and neighbors in crisis, and through this mayor's race I have offered a well-researched analysis of current issues, actionable initiatives to heal at the root for economic/social/racial/environmental justice, and a to-do list to hold our next mayor accountable for the 2018-2019 fiscal year.
Based on the last homeless census, there were 7,499 unhoused San Francisco residents in 2017. What's your plan for reducing this number?
The Point-in-Time count estimated that between 3,000-3,500 of the 7,499 unhoused residents are sleeping on our streets and sidewalks in crisis conditions. Within their first year of office, whoever becomes mayor must be able to show a significant reduction in the number of people living in crisis conditions without access to a toilet, secure sleep, storage, garbage removal, and a safe organized space to belong in community with reasonable agreements and responsibilities.
The City of San Francisco currently spends $30 million a year for DPW workers and SFPD officers to shuffle homeless residents from block to block on our sidewalks and streets with terrible outcomes. San Francisco's next mayor has the opportunity to redistribute that same pool of money more effectively in order to stabilize and heal our public health and safety crises at the root and become a regional and national leader in ending street homelessness and our shelter shortage crisis. As the Founder and Director of the Saint Francis Homelessness Challenge, I have developed a scalable model that can transition San Francisco's 3,000 – 3,500 unsheltered residents into community-integrated Safe Organized Spaces (SOS Transitional Villages) that are administered by nonprofit organizations and provide triage stabilization and support on their pathway to healing and housing for the same amount currently be spent on "sweeps to nowhere."
SF's next mayor should re-direct existing resources from multiple departments and lead a triage stabilization approach to transition 3,000 – 3,500 unsheltered residents out of crisis conditions into Safe Organized Spaces with reasonable agreements and responsibilities on their pathway to healing and housing.
What are your plans for expanding the city's supply of affordable housing?
In support of affordable housing, whoever becomes mayor should: 1) Fund rent subsidies and legal right to counsel for tenants facing eviction (Vote Yes on F!); 2) Lead the Mayor's Office of Housing and Community Development (MOHCD) to create a pool of workers, families, and residents who are currently rent-burdened or displaced from San Francisco and seeking affordable housing at no more than 30% of their net income; 3) Develop a viable vacancy tax to discourage property owners from keeping empty units, along with a complimentary new program via MOHCD that supports property owners with tenant screening and management and financing for building rehabilitation if they provide affordable housing to MOHCD's pool of potential tenants; 4) Support the financing and development of Additional Dwelling Units for property owners who will provide affordable housing to MOHCD's pool of potential tenants; 5) Develop new financing mechanisms and a framework for public/private partnerships to finance the affordable housing portion of development with at least 50 percent affordable housing; and 6) Support the expansion of stable rent to single-family homes and buildings built after 1979 through the repeal of Costa Hawkins.
Given the increasing number of vacant ground floor retail spaces in the neighborhoods like the Castro, Richmond and other districts, do you believe developers should be requires to continue to incorporate them in new construction?
Ground floor retail is an important part of a healthy neighborhood ecosystem, but currently property owners are artificially withholding supply by refusing to rent out their storefronts at what they market will bear. City Hall must lead the way in requiring activation of retail spaces through the development of Community Benefits Agreement for new developments whenever possible (e.g. requiring that ground floor retail must be eligible for short-term leases or pop-ups via a city-supported program if they remain vacant for more than a certain amount of months).
Although "vacancy taxes" are currently restricted by state law, there is a work-around that San Francisco could locally enforce by developing and voting in a new parcel tax that has exemptions for property owners who lease out their commercial storefronts and/or residential units.
What are your plans for reducing the number of thefts from automobiles? 
Let's start with common sense measures that utilize our existing resources more effectively, as well as investing in more unarmed "eyes on the street" programming that networks to SFPD when necessary. There was recently a decrease in car break ins at city-owned parking lots after cameras were installed, and there has also been a decrease in car break-ins citywide after SFPD finally developed a special investigative team and focused on hot spot areas based on data.
Instead of investing $34 million into 200 new SFPD officers as has been proposed in Mark Farrell's budget and supported by London Breed on the campaign trail, I would follow the lead of the city of Richmond's successful Office of Neighborhood Safety programming and work with the communities of the 100 top crime incident blocks and neighborhoods to invest that $34 million into unarmed programming aimed at healing at the root of economic/social/racial inequity, strengthening community, and creating more eyes on the street networks via crisis de-escalation, mental health, and arts and culture programming.
How frequently do you ride Muni, and what's your top priority for improving service?
I currently ride a bike for more than 50 percent of my transit, use a truck for my work with the Saint Francis Homelessness Challenge, take BART a few times a week, and rarely take Muni (although I still have a year's worth of the colorful monthly Muni passes from 2008-2009 that I saved when I used to take Muni daily). As Mayor I will work to ensure that corporations pay their fair share towards public transit improvement and work to secure additional State funding to improve access, quality, and availability of service. Although Regional Measure 3 on the June ballot is a regressive tax that will personally impact me as a low-income resident, I support the sizable amount of funding that will be directed towards improving our Muni service if it passes.
As someone who has taken Muni hundreds of times over the years and has been personally threatened by other passengers, I know firsthand that we need to address safety issues for riders and drivers. Instead of spending millions of dollars a year on fare evasion officers, I would advocate for investing that money more effectively in a network of additional crisis de-escalation and mental health support services.
Many small business owners we interview complain about the city's permitting and approval processes. What are your plans for making it easier for San Franciscans to become entrepreneurs? 
As mayor, I will create a task force in order to identify actionable policies that support small business owners, work to activate empty storefronts with the "carrot" of new programming support for short-to-mid term activation and the "stick" of a fair-minded parcel tax (as I mentioned above in greater detail), and focus on supporting the proliferation of worker co-op models with business development support and policy initiatives.
Please share a candid photo you took in the last week with your smartphone; not necessarily a campaign event, but just something interesting you saw in the city.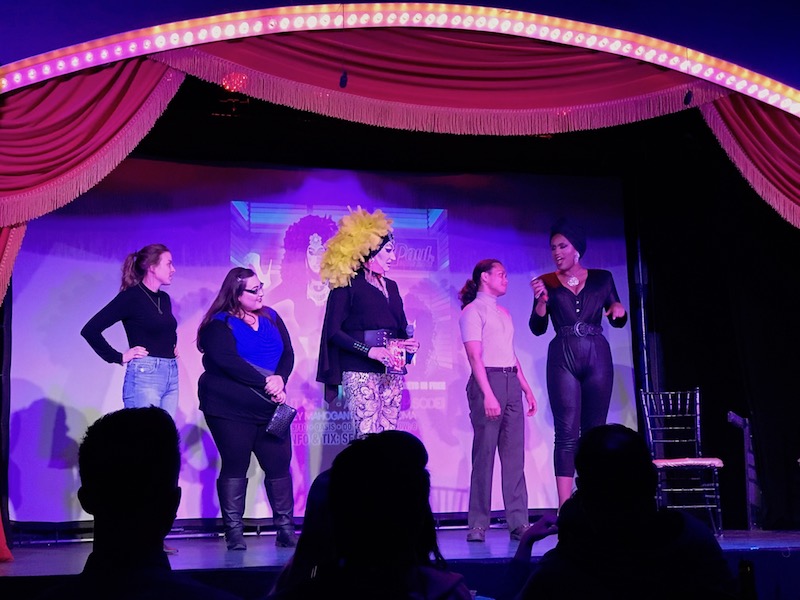 Late Mayor Ed Lee's Middle School Leadership Initiative aims to support STEM education. How do you plan on continuing his legacy?
The single most important thing voters can do right now to reduce opportunity gaps and support equity and "pipelines to prosperity" for SFUSD students and families is to VOTE YES ON C on the June ballot. Prop C is Jane Kim's effort to provide early childhood education and childcare to San Francisco families.
As Mayor I will invest $5 million of discretionary funding into creating and strengthening career pathways for SFUSD, CCSF, and SF State students and graduates to participate in our local workforce (including tech, construction, health care, etc), with a special focus on connecting our students to the tens of thousands of proposed office jobs through the Central SoMa Plan.
Do you own or rent?
Rent. I personally could not afford to live in San Francisco without rent control. I collected signatures for the upcoming November 2018 ballot measure to repeal Costa Hawkins, which would help prevent further displacement of low-to-moderate income tenants who live in single family homes or units built after 1979.
What's your favorite piece of public art?
My family and I spend a lot of time at the amazing Dolores Park playground — a work of art in itself after the recent redesign — with our 9-year-old, and we love seeing the "DNA" sculpture (that's what we call it) moving in the wind.