Outer Richmond is getting a new gastropub called Violet's at 2301 Clement Street, with the grand opening planned for tomorrow night.
It's brought to you by the owners of Fiorella, the Italian restaurant down the street: Boris Nemchenok, Brandon Gillis and chef Dante Cecchini. 
Cecchini will be moving over to the new restaurant, where he'll provide a classic American-inspired menu with items such as the double-patty tavern burger with steakhouse fries, fried chicken and cheddar biscuits, and porterhouse steak for two.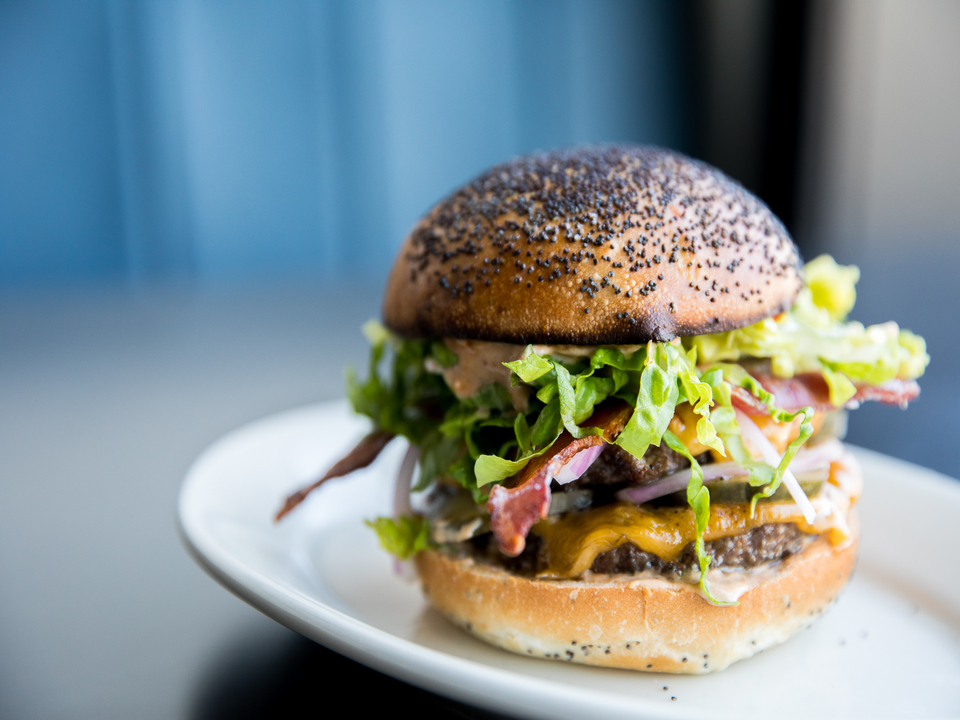 In a nod to Nemchenok's Russian background, you'll also find items such as borscht with rye crisps, crème fraîche and dill.
The menu also features raw bar items such as oysters, shrimp, lobster, and crudo, and the bar will offer snacks like house-made chex mix and Nueske's bacon and gorgonzola.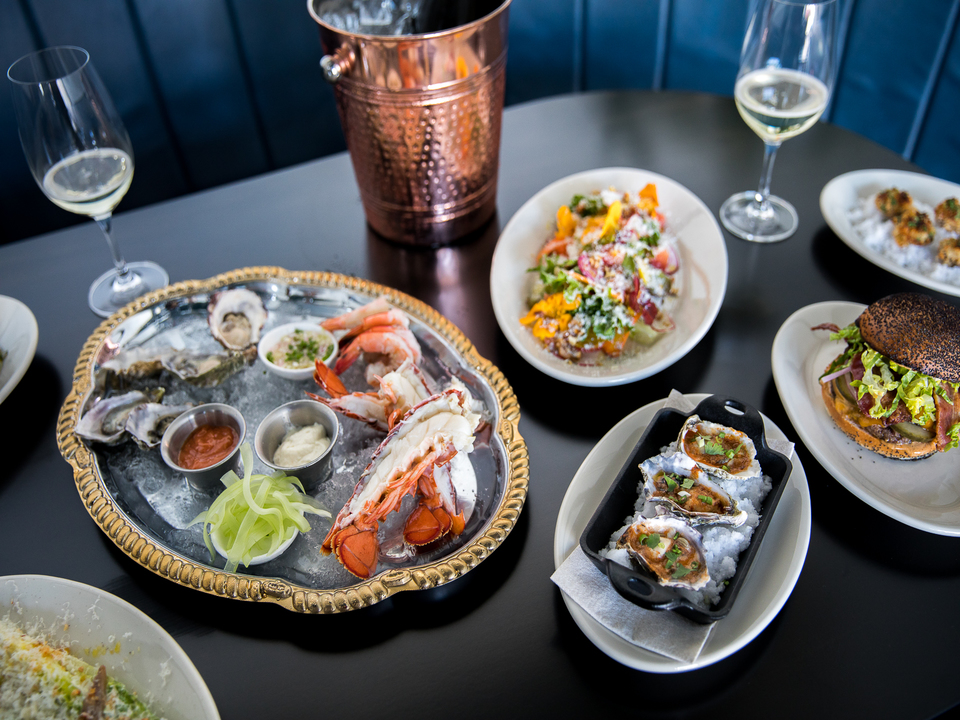 For cocktails, director Patrick Poelvoorde (Park Tavern and Benjamin Cooper) offers both classic and innovative drinks. Originals include the Stolen Tart (Russian Standard Vodka, Drouin Calvados, rosemary, house-made raspberry cordial, lemon, Bolivar bitters, soda), the Spindrift Cobbler (riesling, yuzu, Chareau Aloe liqueur, salted nori syrup, lime bitters), and its signature cocktail, Violet Skies (crème de violette, mezcal, gin, strawberry brandy, coconut, and lemon), served in an individual glass or in bottle form.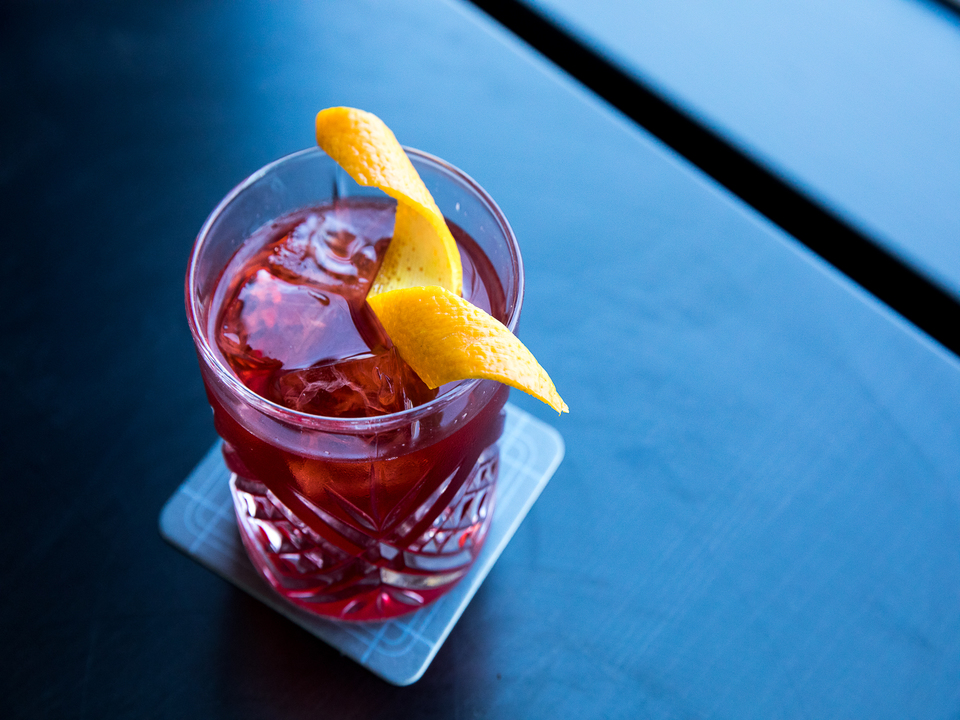 The wine list is mostly domestic and features a selection of bottles, which includes about 20 different sparkling wines.
Melinda Turner, who also worked on the interior at Fiorella, did the design, which involves a ceiling-height walnut-and-mirror back bar installation, dark blue leather banquettes and blonde wood bar stools.
Unlike the Bay Area-themed wallpaper at Fiorella, often shared on Instagram, Violet's features a rounded ceiling wrapped in dark peacock marbled wallpaper with bright yellow accents.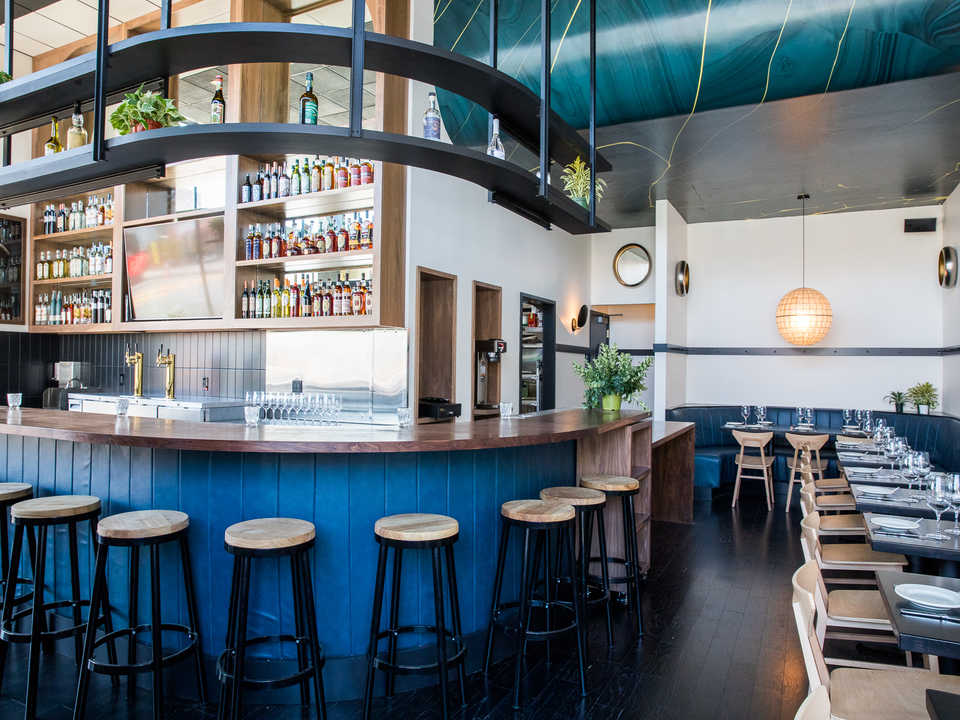 We spoke with co-owner, Nemchenok — this is his third restaurant opening in San Francisco. His first was Uva Enoteca, now celebrating 10 years in the Lower Haight.
In 2016, he opened Fiorella because he thought the stretch of the Clement needed a restaurant. But one was not enough, he told us. 
"We are happy with the way Fiorella is going and just the feedback from customers and neighbors jut saying how they need other places there, so we really thought another concept would be a good fit. It really is an extension of Fiorella," he said.
The name, Violet's, carries the same theme, since Fiorella means "little flower" in Italian.
Of the modern tavern concept, Nemchenok said it's something he and his partners had in mind for a while.
"We wanted a place like Cheers where people can come in for a drink and some food. Just keeping it simple, while using good product to make classic dishes and drinks."
Violet's will be open for cocktails and dinner Sunday–Thursday from 5pm–11pm, and from 5pm–12am Friday–Saturday, with an all-day menu offered during weekend daytime hours coming soon. Violet's will also offer a weekday happy hour Monday–Friday 5pm–6pm.