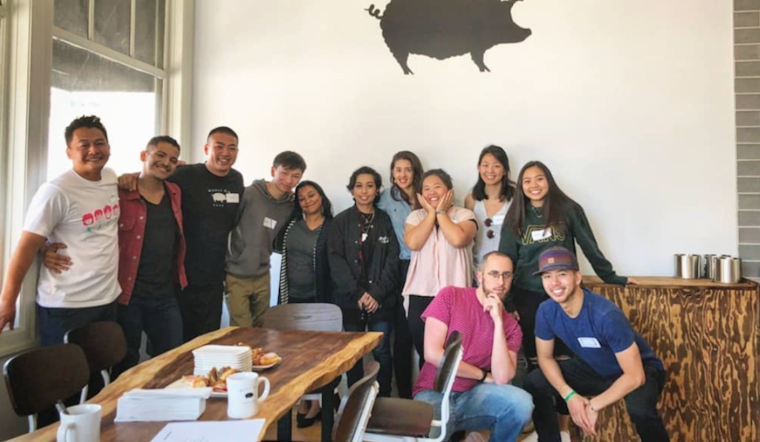 Published on June 25, 2018
Breakfast and lunch spot Wooly Pig Cafe is celebrating its grand opening today at its new location in the Dogpatch at 2295 Third St. (between 19th and 20th streets). 
"Our much anticipated soft opening is just around the corner and the experts at @andytownsf are here to ensure that our machines are calibrated to perfection," the restaurant posted on Instagram last week.
The new location, formerly Dogpatch Cafe, softly opened last Thursday and Friday to test the waters, said partner Justin Lam via email.
A revamped menu retains customer favorites and offers a rotating selection of seasonal items with a variety of Asian-inspired sandwiches, said Lam.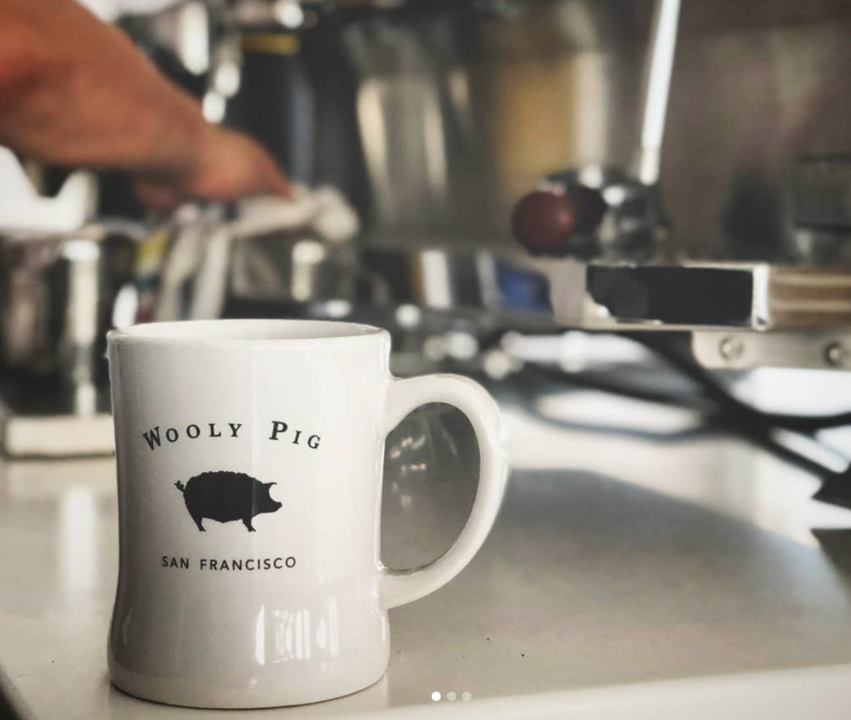 Other items include banh mi with pork, pate, pickled carrots, daikon and jalapeños served on garlic butter French roll; a veggie version with fried tofu and mushrooms wrapped in tofu skin; and The Justin, with roast beef, cream cheese spread, pickled jalapeño relish and sautéed red onions. (You can check out the full menu here.)
Wooly Pig Cafe shuttered on Hugo Street in March, a move owner Lieng Souryavong said "was a very difficult decision that we had to make." The cafe, which opened on New Year's Day in 2011, was a popular destination for weekend brunch and staffers from nearby UCSF Parnassus.
As we reported in April, Yo También Cantina & Mercadito, a new eatery backed by Isabella Bertorelli and Kenzie Benesh, is poised to take over the Hugo Street space this summer. The new spot will reportedly specialize in Venezuelan-inspired California fare made with organic ingredients sourced from local farms. 
The new restaurant is "an opportunity to bring a space for the Sunset community to share food, ideas and culture," the team wrote on its website.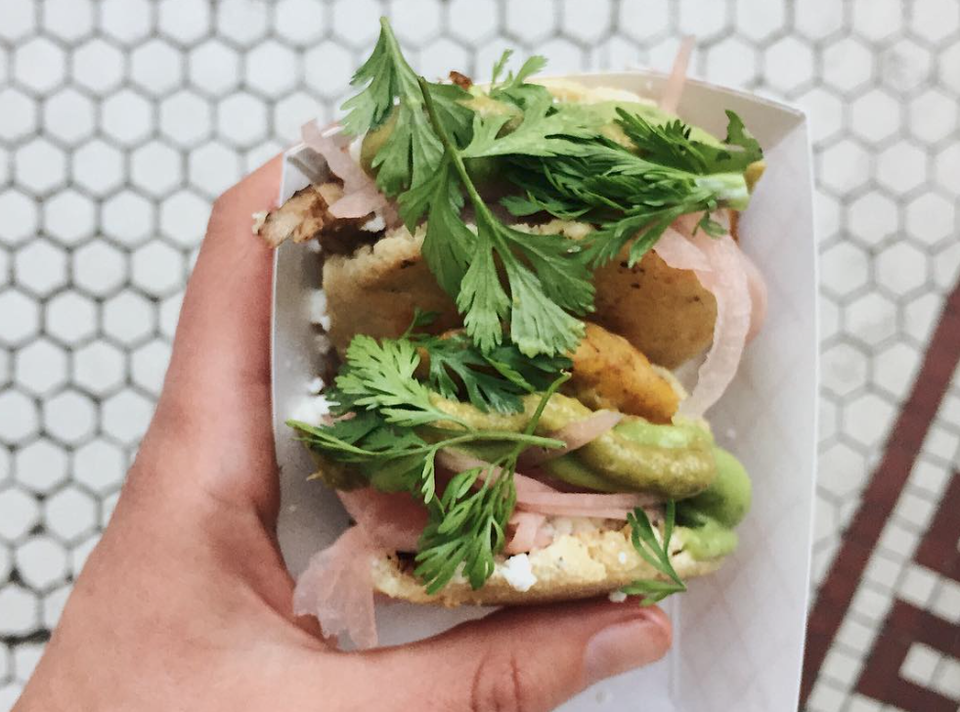 Despite the quiet location, "the need for a café to remain in this space is very evident, and we hope to carry on and build from what Lieng of the Wooly Pig Café and team have created," they wrote. 
"We are extremely excited to see this project expand as we share and grow in a neighborhood that we love and are inspired by." 
Yo También's bill of fare will include items like pulled pork sandwiches with spicy plantains, a chicken stew/pozole hybrid, and an assortment of soups and healthy bowls.  
Have you come across a new (or closing) restaurant? Text your tip and a photo to 415-200-3233, or email [email protected]. If we use your info in a story, we'll give you credit.