In the Inner Richmond, a new cafe has debuted in the space formerly occupied by Katia's Russian Tea Room. Tastebuds (600 Fifth Ave. at Balboa Street) softly opened at the beginning of the month and celebrates its grand opening tomorrow.
As we reported in June, Katia's closed at the end of May when owner Katia Troosh decided to retire after 24 years. Troosh had been in talks with several potential buyers when her daughter, Helen Simmons, expressed interested in taking over the location.
Helen and husband Melvin, both San Francisco natives, have put a new spin on the space. Jahmal Holland, Melvin's cousin, said the new restaurant "is a Simmons family venture" that's bringing soul food to the Inner Richmond.
Melvin Simmons worked at Hunters Point Shipyard for 13 years, while Helen grew up in the Sunset.
"[Melvin's] great-grandmother came to San Francisco to live in 1945, and was also an entrepreneur, owning several businesses," said Holland. The couple took inspiration from his family's roots in New Orleans when deciding on the new restaurant's concept.
After Katia's closed, the location closed for renovations and new signage. "We completely reimagined the establishment as a cafe," said Holland. "Melvin and his father-in-law George Troosh hand-built the booths, tables, chairs, counters and hi-top bar in the dining area."
To complete the look, the family employed a neighboring craftsman from R&R Kustom Kreations (683 Fifth Ave.), who contributed a piece made of reclaimed wood for outside seating.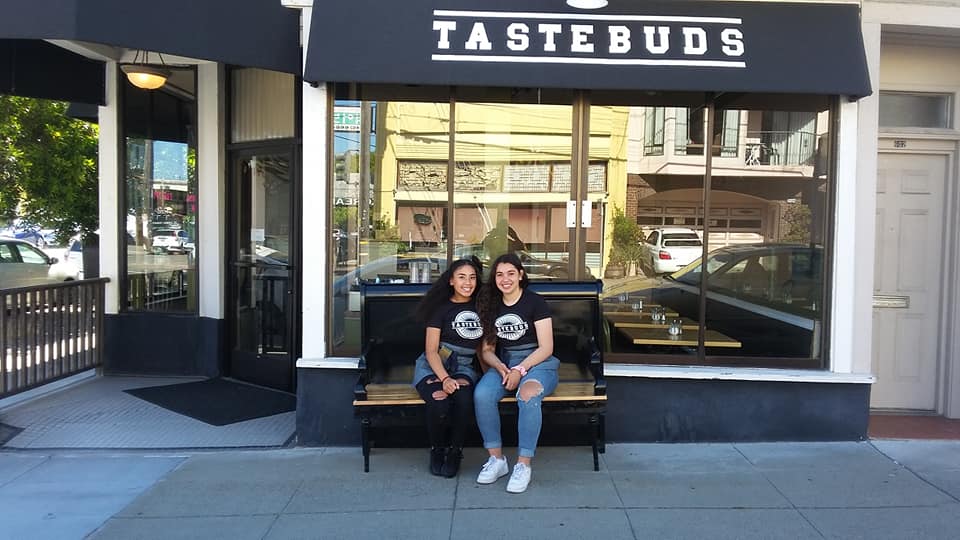 The menu includes items such as a Shrimp Lincoln sandwich, shrimp and grits, and collard greens. The breakfast selection includes pancakes, a croissant sandwich, and French toast.
A happy hour menu is still being in the works, but expect to see a variety of craft beers and domestic and imported wines available for tasting.
"We're looking forward to adding specials and new items to the menu," said Holland.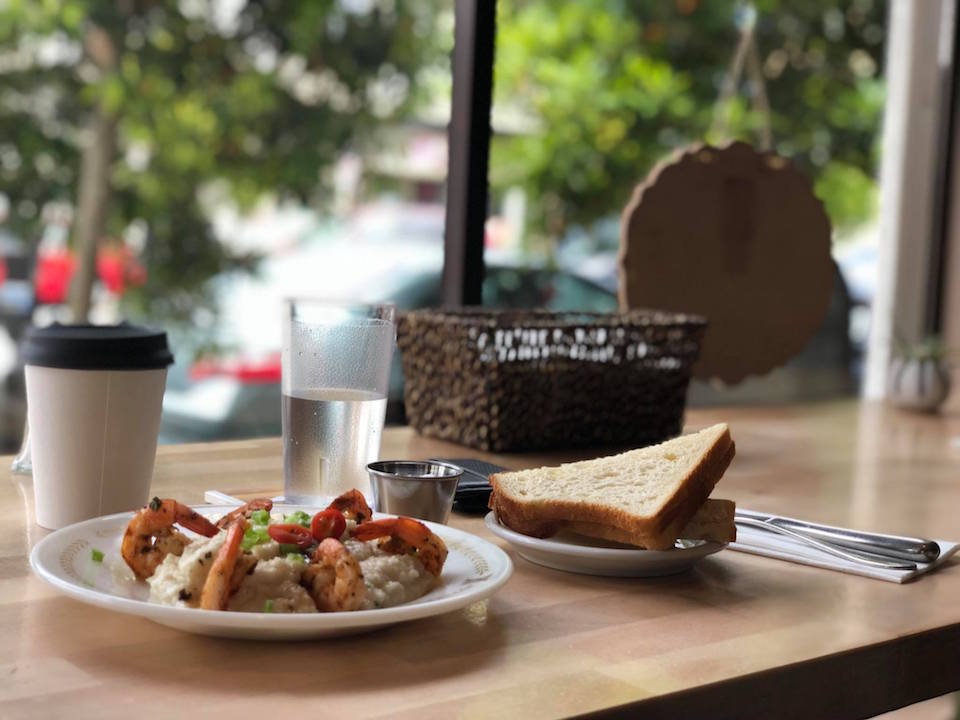 The Simmons family is hosting a grand opening celebration tomorrow with mimosas and soul food, followed by a happy hour from 4–7 p.m.
Holland says the family has a long history of giving back to the community—with Melvin coaching the San Francisco Little League and running a nonprofit mentoring urban youth through baseball—and hopes to extend this mentorship through their new community space in the Richmond. 
"Tastebuds is an all-inclusive cafe, welcoming our neighbors of all ages, visitors to our city, and anyone from all walks and all corners of the earth to our family," said the Simmons family in a statement. "We want you to feel at home."
Tastebuds is open every day from 7 a.m.–7 p.m. Breakfast is served until 2 p.m., and happy hour lasts from 4–7 pm.