In this edition, a new cheesesteak restaurant is open downtown, a cafe/event space has arrived in Chinatown, Jack London Square adds a patio bluegrass, and an Ethiopian and Mediterranean deli calls it quits. 
Openings
Downtown
Ed's Cheesesteak (300 Frank H. Ogawa, Ste. 150)
Veteran Hoodline tipster Al M. reports that a new spot called Ed's Cheesesteak has taken over the space previously occupied by soul food spot Lady Esther's, which closed earlier this year.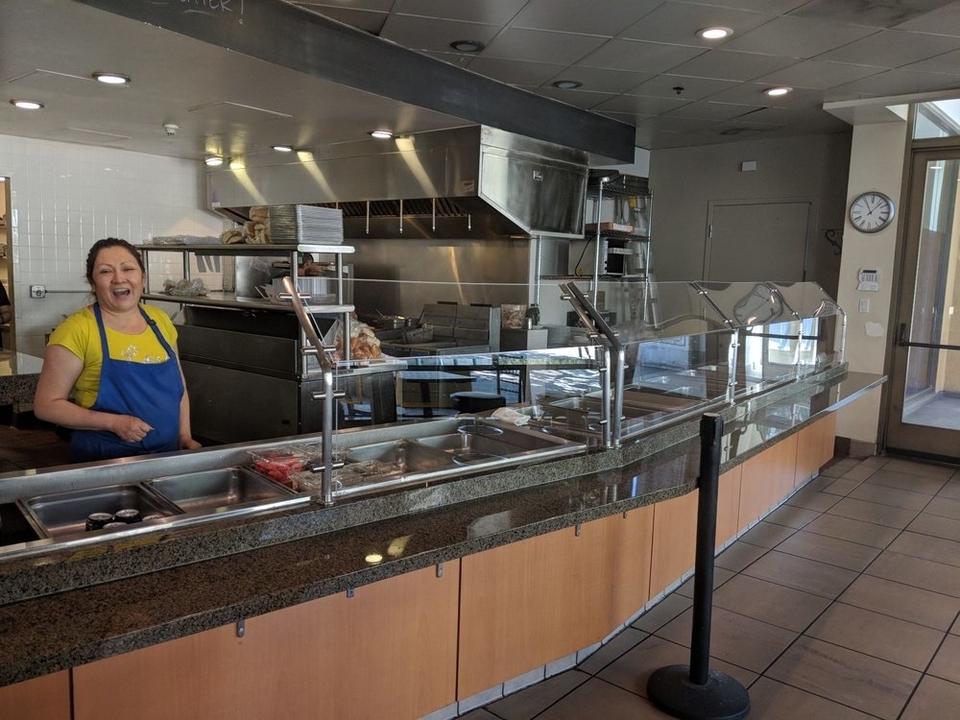 Al said Ed's Cheesesteak went through its soft-opening phase last week, and is now fully open for business weekdays from 11 a.m. – 6 p.m.
On the menu, expect to see cheesesteak variations like the original with grilled onions and American and Swiss cheese; roasted poblano pepper; shrimp; and a veggie version with onions, bell peppers and mushrooms.   
There is also a selection of burgers on offer, like an avocado cheeseburger and a sautéed mushroom and onion burger. 
Chinatown/Lake Merritt
The Alice Collective (272 14th St.)
Our informant Al also reports that a new "multi-decisional space" called The Alice Collective has opened up shop in the former Silk Road Fabric space in Chinatown. 
According to the business' Facebook page, The Alice Collective offers "a cafe and coffee shop open during the day ... [with] a full-service venue [taking] over for the evenings."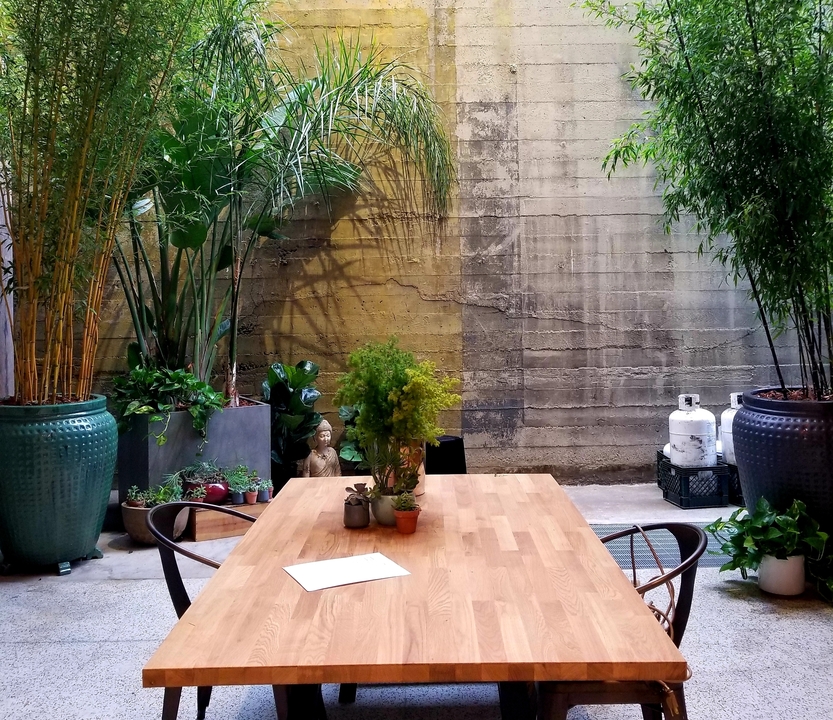 "Its menu features breakfast and lunch fare geared towards the downtown lunch crowd," said Al. "And it's spacious enough to call it a workspace."
On the breakfast menu, look for dishes like eggs and cheese with a roasted tomato aioli, pastries from Oak & Fig, and house granola with rolled oats, cinnamon and nuts. 
For lunch, expect to see dishes like curry chicken naan, a flank steak baguette with arugula and parmesan, and a mushroom and goat cheese sandwich. (You can check out the full menu here.)
Updates
Jack London Square
Belcampo Oakland (55 Webster St.)
Over in Jack London Square, Belcampo Oakland has introduced "Grass-Fed Bluegrass Sundays," according to a representative for the meat-centric eatery and butcher shop.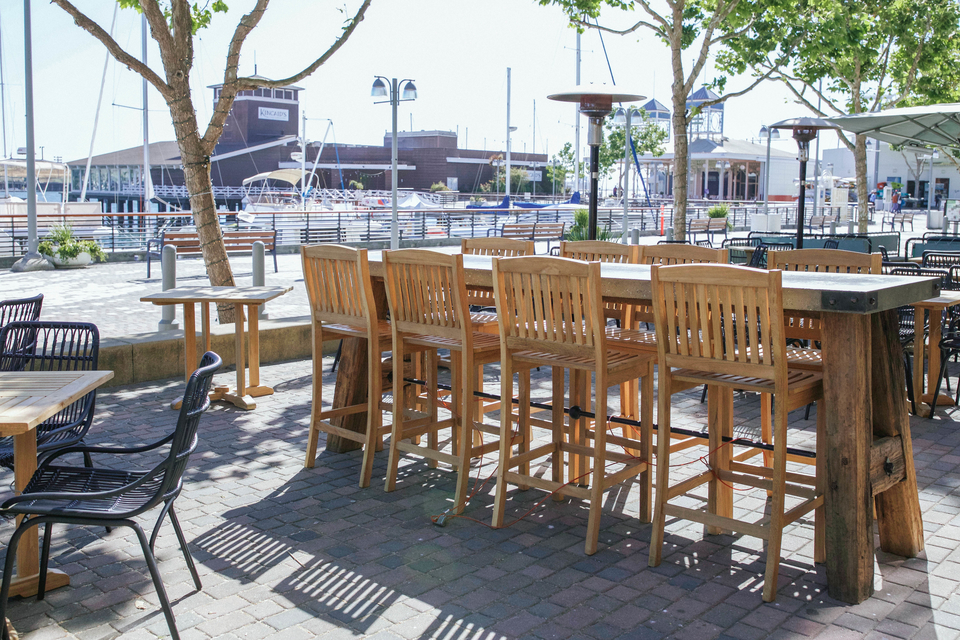 Each second Sunday of the month, Belcampo will host a live bluegrass band on its outdoor, waterfront patio. Bluegrass fans will get $2 off brews and bubbles by the glass, alongside eats like duck confit poutine and the 100-day dry-aged burger. The first Bluegrass Sunday event kicks off September 9.
Closure
Old Oakland
Dallaq Market & Cafe (524 B 9th St.)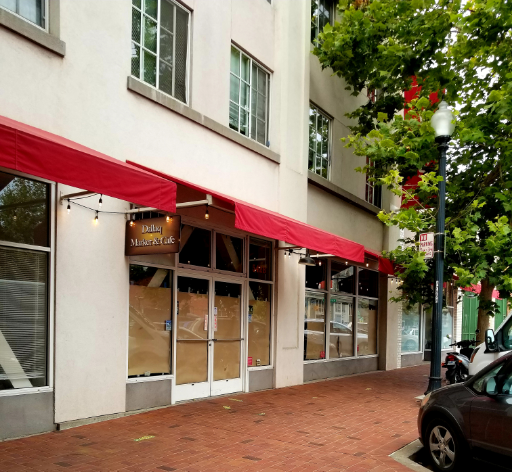 Finally, Al said that after just over a year in business, Dallaq Market & Cafe has decided to throw in the towel. 
The Ethiopian and Mediterranean market and deli opened its second location, next to Swan's Marketplace, last summer. (The original is at 6901 Lion Way, near the Oakland Coliseum.)
It's not clear why Dallaq decided to close up shop, but Al also spotted a notice indicating that a new eatery called Yammy's Deli Cafe is in the works for the space. 
As always, our informant promises to report back with updates when more information is available. 
---
Thanks as always to our man about The Town, Al M., for the tips!
Have you noticed an addition (or subtraction) from Oakland's food landscape? Text a tip and a horizontal photo to 510-757-9959, and we'll look into it.