Published on August 30, 2018
After a year marked by the sudden arrival—and equally sudden ban—of shared electric scooters in San Francisco, the San Francisco Municipal Transportation Agency has granted its first legal scooter permits to two companies.
Scooter-sharing companies Scoot and Skip have each been given the go-ahead to operate a maximum of 625 scooters on city streets, starting October 15. 
The permits will be part of a year-long pilot program to determine whether the scooters will be allowed to remain on San Francisco's streets. If things go well, the second six months of the program may allow the two companies to raise the cap on the number of scooters, to 2,500 per company.
The move blocks out Bird and Lime, the two companies that deposited scooters en masse on San Francisco's streets over the course of the spring. Ride-hailing company Lyft, Uber-owned bicycle-sharing startup Jump, and a host of new scooter startups like Hopr, Ofo, Razor, Ridecell, Spin and Uscooter also had their applications for the program turned down. 
"The agency looked for applications that prioritized the city's concerns around safety, disabled access, equity and accountability," said SFMTA spokesperson Ben Jose of the decision. 
The agency said that Scoot and Skip both submitted applications with a commitment to meet the terms of the permit, including descriptions of "detailed, unique and innovative" approaches.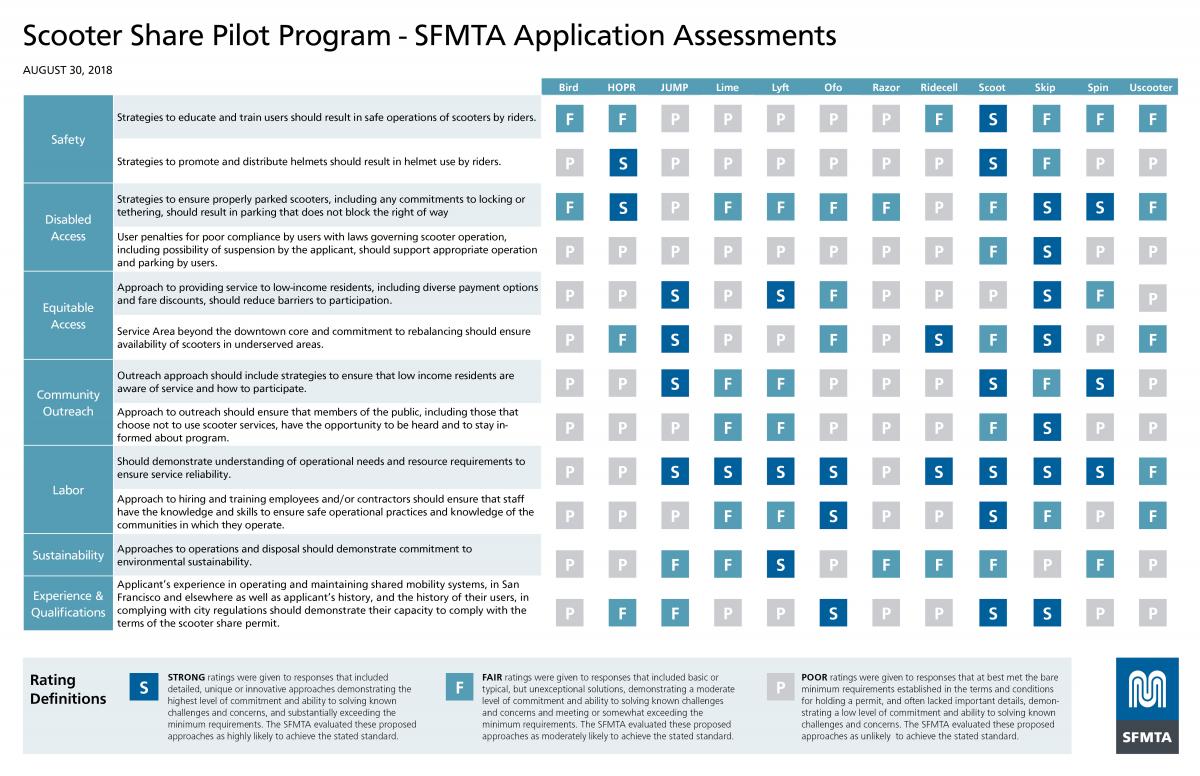 While some hailed the arrival of shared scooters as an environmentally friendly and convenient alternative to cars, their opponents have complained about customers riding on sidewalks instead of bike lanes, declining to wear helmets, and leaving scooters scattered on sidewalks, impeding pedestrians and people with disabilities.
To counter these issues, Scoot has proposed to educate and train its users in safe scooter operation with mandatory instructional videos, helmets included in rentals and free in-person trainings, while Skip will deploy ambassadors to approach users about safe behaviors and provide helmets, as well as offer in-person training sessions for users.
Skip also announced plans to deploy 20 percent of its scooters in the city's lower-income southeastern communities.
"We are building a sustainable transportation company of the future and San Francisco's permit process is evidence that cities believe in our collaborative approach," Sanjay Dastoor, CEO and co-founder of Skip, said in a statement. "We're proud to have been chosen to serve our own community."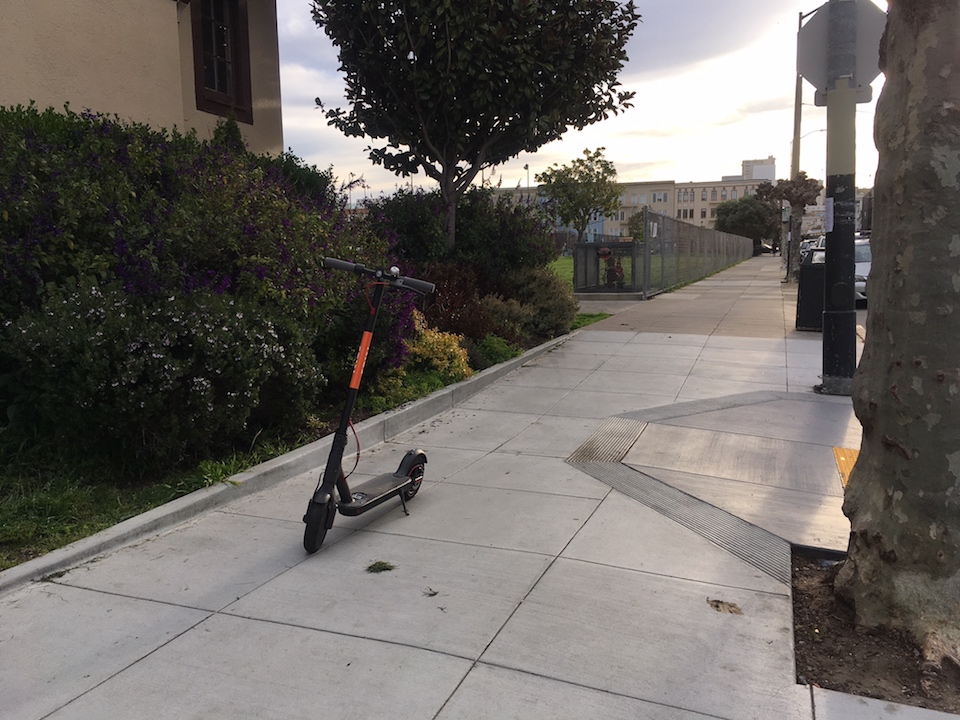 "This permit program represents a thoughtful, coordinated and effective approach to ensure that San Francisco strikes the right balance," City Attorney Dennis Herrera said of the pilot program in May. "We can have innovation, but it must keep our sidewalks safe and accessible for all pedestrians."
During the 12-month pilot, the SFMTA will evaluate how a shared scooter system could work long-term in San Francisco.
The agency will assess the pilot's effectiveness and the two companies' compliance through field observation, counts, number of citations issued, data received, complaints received and other measures, Jose said.
The pilot's results will inform future policy recommendations and next steps, the agency said, but it may be possible to arrive at these recommendations before the 12-month mark, or make adjustments during the pilot.