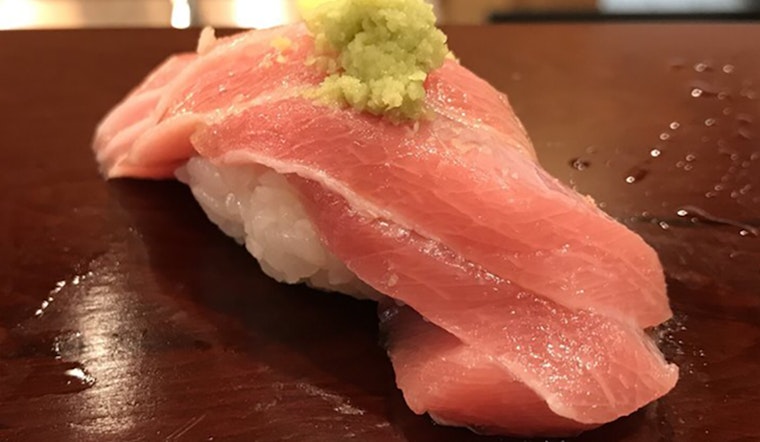 Published on September 04, 2018
Interested in trying some new spots for sushi in Chicago? You're in luck: we've found the freshest businesses to fill the bill. Here are the newest places to check out the next time you're in the mood for some sushi.
Omakase Yume
651 W. Washington Blvd., Suite 101, West Loop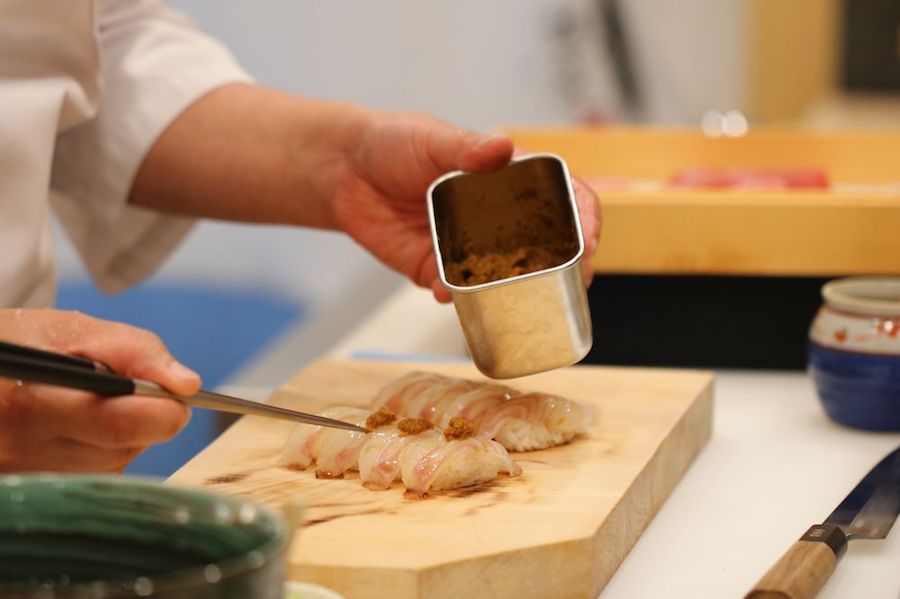 Omakase Yume is a sushi bar and Japanese spot that has only eight seats available to customers at any given time. Headed by owner and South Korean native Sangtae Park, who moved to Chicago 17 years ago from Busan, this place features a 17-course tasting menu prepared by Park.
The meal includes offerings like king salmon, miso soup, yellowtail and different cuts of tuna. The sushi bar has two seatings a night and the dining experience takes about 90 minutes. Desserts are also on offer. Click here for reservations and more details about the menu
With a 4.5-star Yelp rating out of eight reviews, Omakase Yume has been getting positive attention.
Yelper TD T., who reviewed it on Aug. 22, wrote, "Such an intimate and intricate omakase! The chef was quiet, but really welcoming and answered any questions we had happily. Staff was also very professional."
Yelper Katie L. wrote, "My fiancé and I are big fans of authentic omakase experiences and we are so glad one opened in Chicago. Environment is welcoming and intimate. The misoyaki and sake were our favorites."
Omakase Yume is open from 5:30–7:30 p.m. on Monday-Saturday. (It's closed on Sunday.)
Iron Lotus 
1443 W. Fullerton Ave., Lincoln Park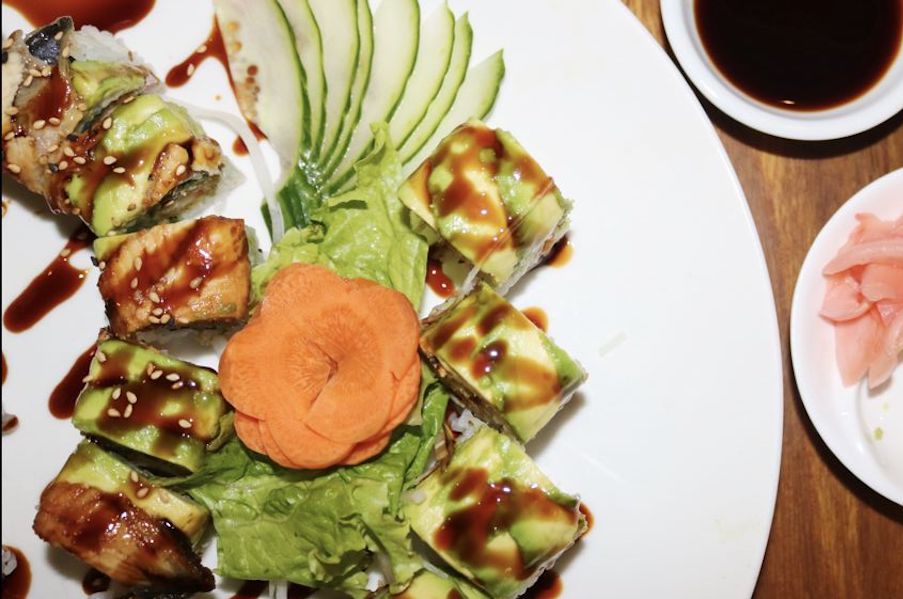 Iron Lotus is a sushi bar and smokehouse that offers all-you-can-eat smoked meats and sushi.
The restaurant specializes in meats like smoked pork belly, sausage and brisket, but recently added sushi offerings such as the Angry Dragon roll with shrimp tempura, avocado and spicy crab. There are even rolls that feature some of the eatery's smoked fare, including the smoked pulled pork roll with avocado and cucumber. 
Thirsty? Beer, wine and cocktails are available to pair with your fare.
The restaurant's current Yelp rating of four stars out of 36 reviews indicates the newcomer is off to a strong start. 
Yelper Chicagofischers J., who reviewed Iron Lotus on July 15, wrote, "What a delicious treat. I would come everyday if I didn't live so far. Good service and elegant place."
Peter P. noted, "Asian fusion at its best. I wasn't hungry enough to try the all-you-can-eat sushi barbecue so I went with the ramen with smoked brisket. Yum."
Iron Lotus is open from noon–3:30 p.m. and 4:30–10:30 p.m. on Tuesday-Thursday, noon–3:30 p.m. and 4:30–11:30 p.m. on Friday and Saturday, and noon–10 p.m. on Sunday. (It's closed on Monday.)
Shari Sushi Bar
1925 W. Foster Ave., Ravenswood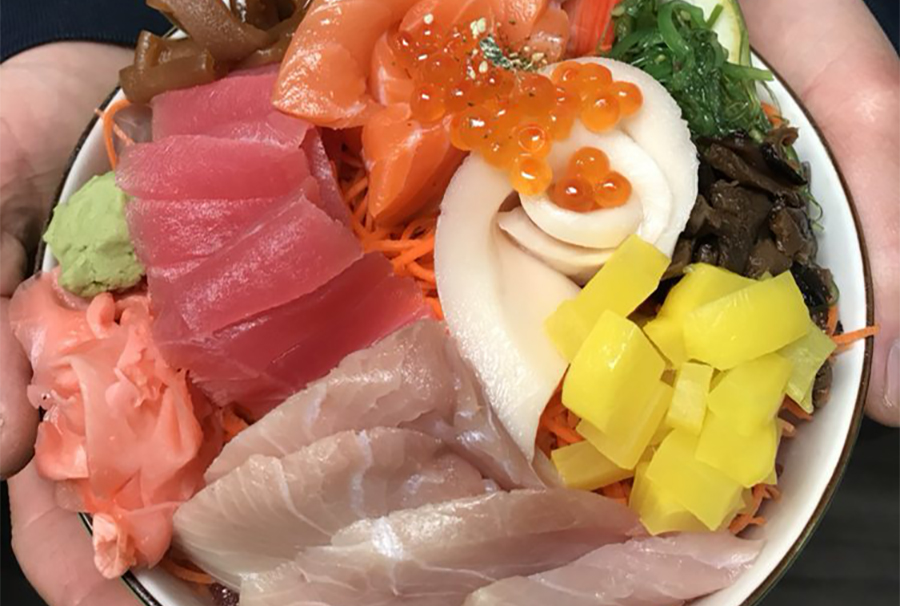 Shari Sushi Bar recently opened its doors with classic sushi rolls like the Spider with shrimp and spicy mayo; and the Dragon with shrimp tempura, cream cheese, avocado and unagi sauce.
Signature rolls, sashimi, appetizers and entrees are also on offer. Try the jumbo Chicago Blues roll with salmon, tuna, white fish, cucumber, avocado, jalapeno and cilantro, topped with red tobiko, spicy mayo and unagi sauce. Here is the full menu. 
With a five-star rating out of 10 reviews on Yelp, Shari Sushi Bar has been getting positive attention.
Ethan F. wrote, "My girlfriend and I just went here and ordered four rolls of sushi. Spicy shrimp (our favorite), spicy salmon, California, and Philadelphia. We really liked them all ... Service was friendly and atmosphere was peaceful."
Yelper Trevor W. wrote, "Very delicious! The spicy beef salad is excellent and every roll we tasted was very fresh and had wonderful flavor. I really want this place to stay in business."
Shari Sushi Bar is open from 11 a.m.–10 p.m. on Monday–Thursday and Sunday and 11 a.m.–10:30 p.m. on Friday and Saturday.