The family of a San Francisco man who recently died from injuries sustained in an August 18 hit-and-run is seeking the public's help with providing information connected to the incident. 
57-year-old Edison Henry Rivera was hospitalized with life-threatening injuries after an unknown suspect hit him with his car at 3:13 a.m. on the 300 block of Jones Street (near Eddy) in the Tenderloin. Two weeks later, on August 31, Rivera succumbed to his injuries.
At the time of the incident, Police Sgt. Michael Andraychak told the Chronicle that the suspect's vehicle was likely an orange or metallic red car with possible front-end damage. After striking Rivera, the driver fled southbound on Jones Street. 
We've reached out to SFPD regarding the case to see if any arrests have been made or if proposed criminal charges would be upgraded in the wake of Rivera's passing, but our messages have not been returned.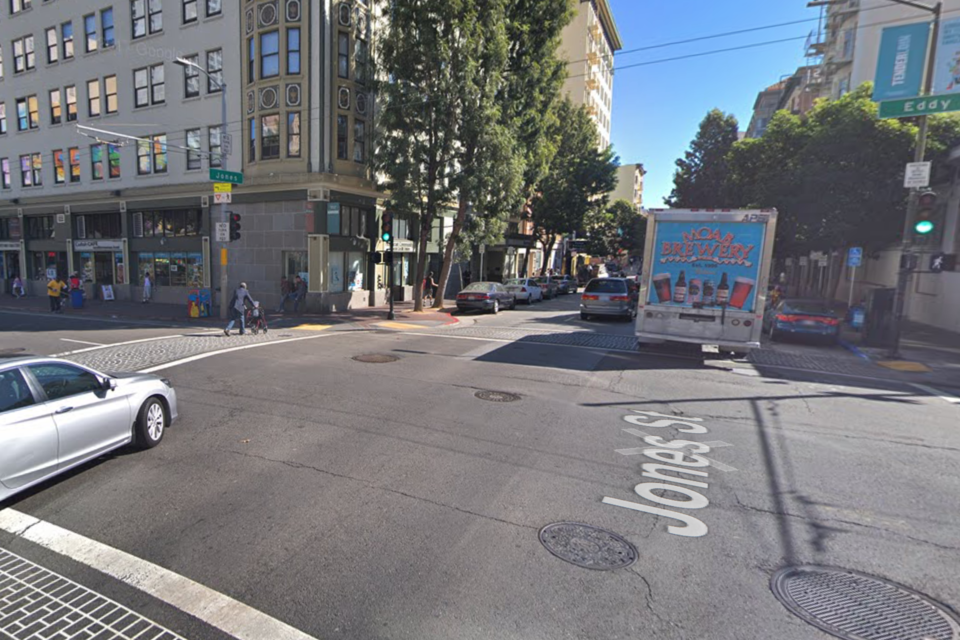 While police reports originally indicated that the victim was 50 years old, a member of Rivera's family — who asked not to be identified — told Hoodline that he was actually 57. He had to be identified by his fingerprints, as he was not carrying ID at the time. 
The family member said that Rivera had called the Tenderloin home for many years, and was well-known in the neighborhood. After the collision, a neighbor was able to notify his family of the situation. 
"I want them to catch this person and I want them to be held accountable for what they did, because it wasn't right," the family member told us. "It's unacceptable. I don't think that it's fair that he had to suffer and pass away because of a vehicle that hit him."
Rivera's passing marks the second hit-and-run death to occur in the neighborhood in August. Earlier that month, 65-year-old cyclist Gregory Blackman was killed in a hit-and-run on Turk and Taylor streets.
The family member notes that deadly hit-and-run collisions are a regular occurrence in the Tenderloin.
"There's an issue with safe driving in that region, and I feel that it's kind of being overlooked," they said. 
The family member also noted that even police officers aren't immune to these dangers. On August 14, officers were on patrol near Franklin and Ellis streets when they were struck by a vehicle in broad daylight. In April, an officer was injured in a daytime hit-and-run while walking to get lunch near Eddy and Larkin streets. 
"It would be great if the community can step forward with any information," the family member said. 
This story will be updated when we hear back from the police. 
---
Anyone who has information about any of these incidents is encouraged to contact SFPD via the department's anonymous tip line at (415) 575-4444, or text TIP411 with "SFPD" at the start of the message.