By
Hoodline
- Published on September 17, 2018.
In search of a new favorite Greek spot?
Hoodline crunched the numbers to find the top high-end Greek restaurants around Washington, using both Yelp data and our own secret sauce to produce a ranked list of the best places to meet your needs.
1. Zaytinya
Topping the list is Zaytinya. This longtime favorite from José Andrés, located at 701 Ninth St. NW downtown, is the most popular high-end Greek restaurant in Washington, boasting four stars out of 4,076 reviews on Yelp. It offers a mezze menu of Greek, Turkish and Lebanese fare, creative cocktails and Mediterranean wines. Established in 2002, Zaytinya recently opened a second location in Frisco, Texas.
2. Komi
Next up is Dupont Circle's Komi, situated at 1509 17th St. NW. The Michelin-starred restaurant serves dinner only, and its intimate space can accommodate tables of up to just four people. The evolving tasting menu typically includes one or more Mediterranean-influenced seafood dishes, a vegetable-based dish, some house-made pasta and fruit dishes like dates, figs and melons. With 4.5 stars out of 705 reviews on Yelp, the Greek restaurant has proven to be a local favorite for those looking to indulge. 
3. Iron Gate
New American and Greek spot Iron Gate is another pricey go-to in Dupont Circle, with four stars out of 477 Yelp reviews. Sit in the high-ceilinged, courtyard-like barroom space, out back on the patio, or in the small carriage house. Then order from a menu of mostly mezze dishes, like sesame-crusted feta or lamb keftedes (meatballs). Chose a bottle from the cellar of over 400 wines, or opt for one of the signature cocktails. Head over to 1734 N St. NW to try the restaurant for yourself. 
4. Kellari Taverna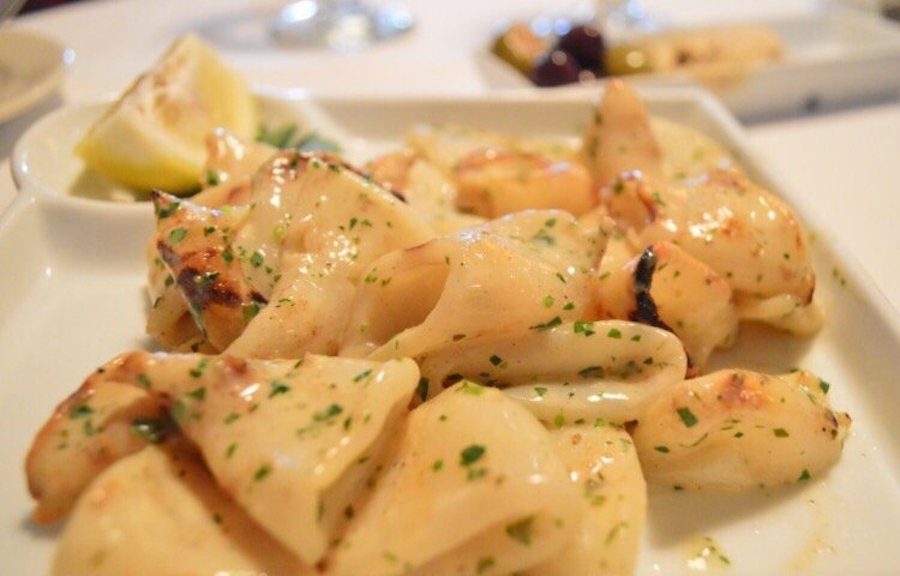 Finally, over by Farragut Square, check out Kellari Taverna, which has earned four stars out of 451 reviews on Yelp. The mostly traditional Greek menu is dominated by seafood options, whether grilled whole fish sold by the pound, or in recipes like pan-seared shellfish with linguine and baked lobster. Land-based food options include spanakopita, brandy-infused baked goat cheese and grilled lamb chops. Treat yourself by heading over to 1700 K St. NW.