After 67 years in business, Mission District staple La Victoria Mexican Bakery & Cafe is permanently closing its doors today, according to a Facebook post by Mission neighborhood advocacy organization Calle 24.
A sign posted to the business' window confirms the closure and thanks its customers, noting that bread orders will still be accepted for Day of the Dead and Three Kings Day. 
"What led to the closure was straight-up misunderstanding and greed," longtime bakery operator Jaime Maldonado told Eater SF. 
Maldonado is the son of Gabriel Maldonado, who first opened the panaderia in 1951. The building that houses La Victoria is owned by a Maldonado family trust overseen by Gabriel's wife and Jaime's stepmother, Susana, and the pair have allegedly disputed over the bakery's future.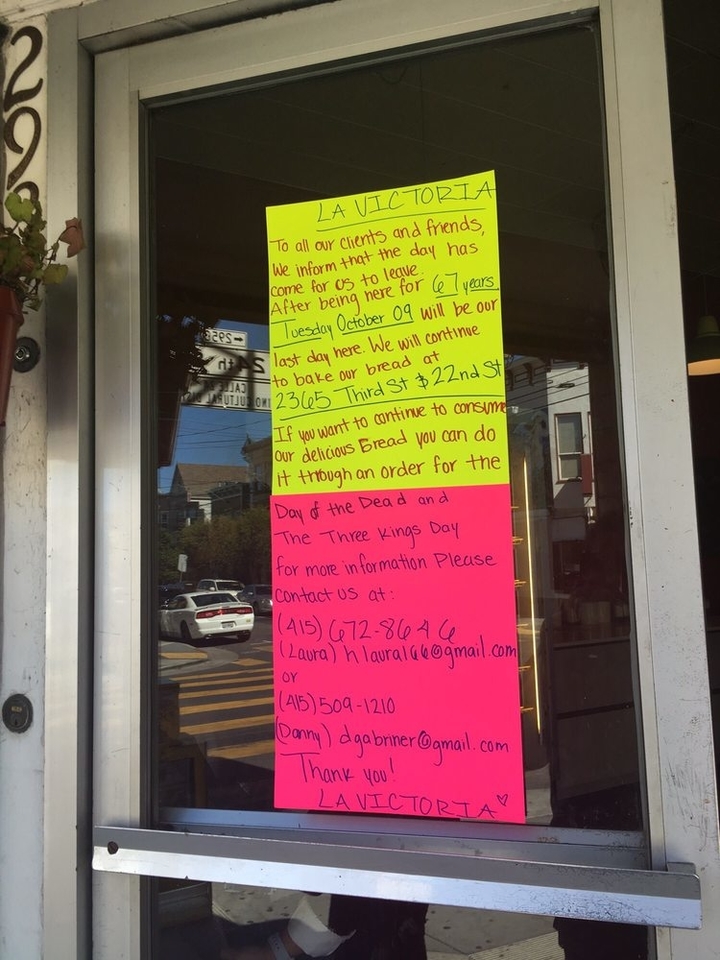 The Maldonado family trust has struggled to recover from a 2015 fire above the bakery, which displaced tenants and required pricey repairs. In an effort to pay the bills, the trust listed La Victoria's building for sale earlier this year, with a price tag of $3.4 million.
Maldonado, who took over La Victoria's operations in the '90s, left the business earlier this year and allowed Laura Hernandez, a former employee, to lease the space and continue operations. Hernandez also subleased part of the bakery to Sour Flour, a wholesale bakery run by Danny Gabriner. 
Both Hernandez and the Mission Economic Development Agency expressed interest in purchasing the bakery, but were unable to compete with a market-rate offer.
In September, Jaime Maldonado served Hernandez with an eviction notice. The bakery has to be cleared out by tomorrow morning at 6 a.m., when the sheriff is scheduled to finalize the eviction.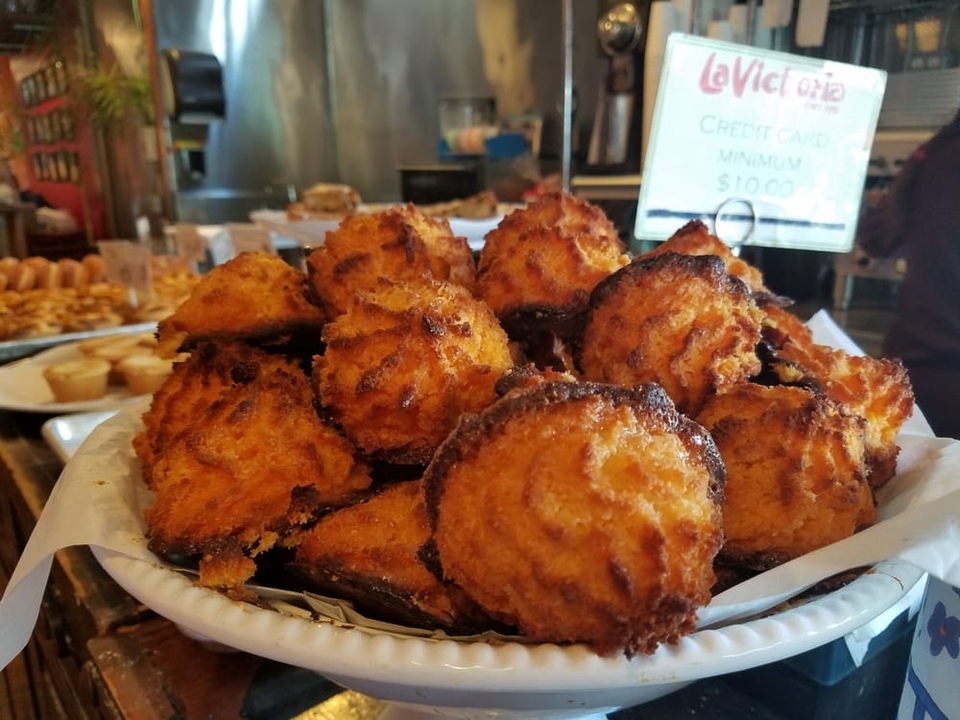 Hernandez and Gabriner are hoping to find commissary space to continue their businesses elsewhere, but La Victoria's 24th Street space may be gone for good.
In its posting, Calle 24 wrote that La Victoria is an "integral part of the Mission history, and an anchor to the Latino Cultural District ... By uprooting this legacy business, it will continue [to] further [the] erosion of the Latino community and its businesses."
The posting continues: "Gentrification is real. Cultural erasure is real."