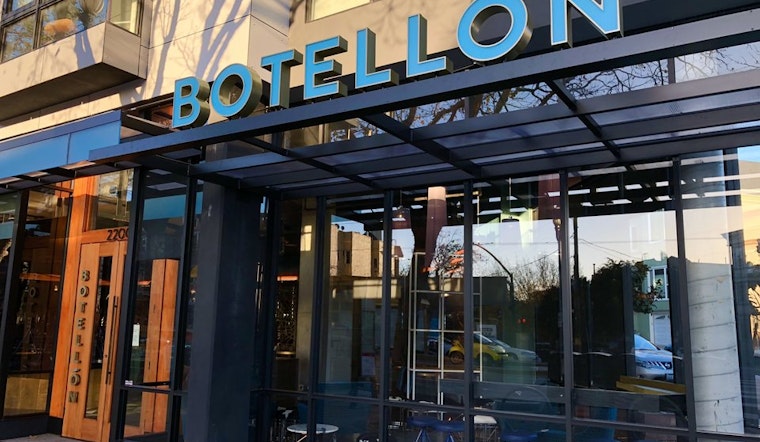 Published on October 05, 2018
The Castro's upscale Mexican restaurant Botellón has thrown in the proverbial towel after less than one year in business. Sunday was the restaurant's last day of service.
Just last week, Hoodline reported that Botellón owner Pedro Alvarez was in talks with Brewcade's owners, Shawn Vergara and Tiffny Vergara Chung, about the possibility of their neighboring arcade bar expanding into the restaurant's space.
But that process was still in its very earliest stages, and Botellón was not yet expected to close.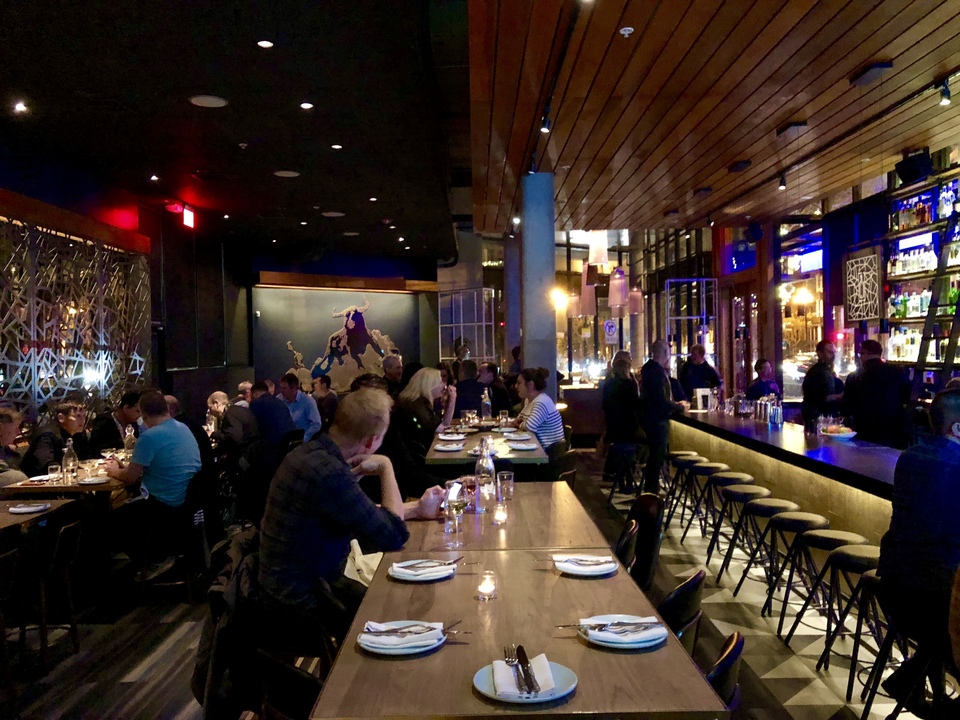 Hoodline contacted Alvarez for comment, but did not immediately receive a response.
A note on the door states, "We regret to inform you that Botellón has closed its doors. We want to thank you for your loyalty and support."
The note also invites diners to visit one of Andalé Management Group's other restaurants, Mezcalito at 2323 Polk St.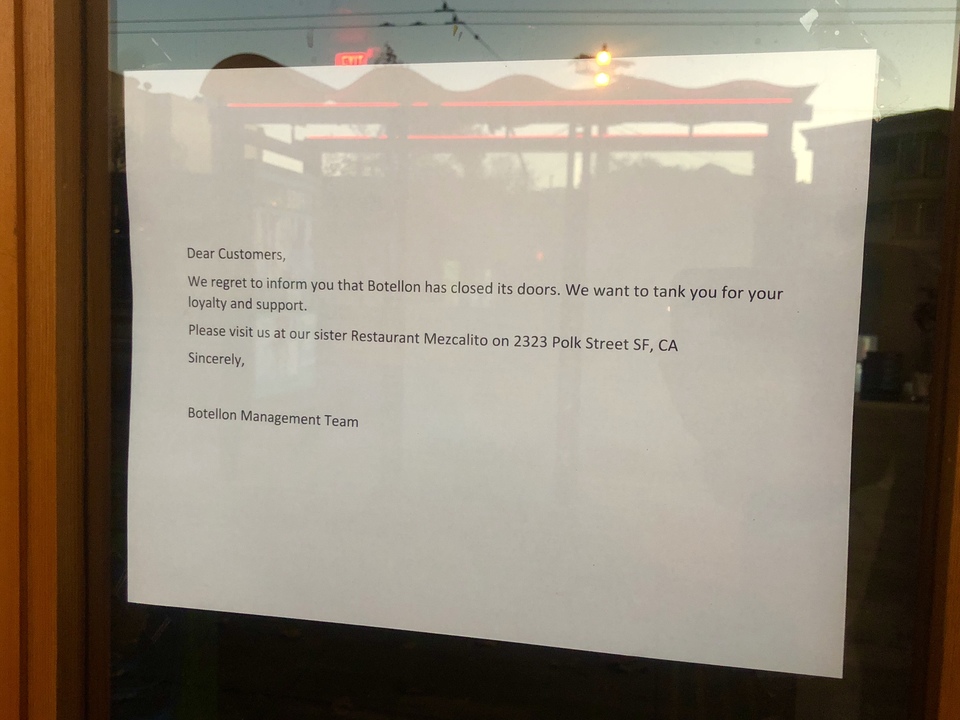 Botellón opened just last December in the space formally occupied by Hecho Cantina, which also had a challenging run in the Castro. In August 2014, it opened under the name Bandidos, but after two weeks in business, it received harsh criticism over the moniker, which some felt was offensive to Hispanic people.
After a 2015 kitchen fire that also damaged neighboring Brewcade, Hecho's owners decided to shift the struggling restaurant's concept, changing its name to Hecho Cantina and renovating from a sit-down restaurant into more of a bar concept with snacks.
Unfortunately, the new focus still failed to attract customers, leading to its sale to Alvarez and transformation into the more upscale Botellón, which seems to have also struggled.
Nothing has changed for Brewcade, as its owners continue to await a letter of determination from the Planning Department about the potential expansion. Hoodline contacted Brewcade's Shawn Vergara, but he declined to comment on the situation.
We'll continue to keep an eye on Botellón's future and whether or not Brewcade will expand into its space.