UPDATE - January 15, 2019: The SF Examiner reports the homicide victim was 58-year-old Tom Guido. Guido was found stabbed in the head and neck in an apartment at 908 Post St. The suspect is also dead, after jumping out of a third-floor window at the scene of the crime.
Only eight days into 2019, the Tenderloin has already seen its second homicide of the new year. 
Last night around 5:45 p.m., a 58-year-old man was found dead on the 900 block of Post Street (between Larkin and Hyde streets). According to police, he had sustained fatal lacerations to his head and neck from a sharp object. 
Police are seeking a 42-year-old man as a suspect in the case. As of this morning, he has not been arrested. No further details on a potential motive for the crime were available at press time.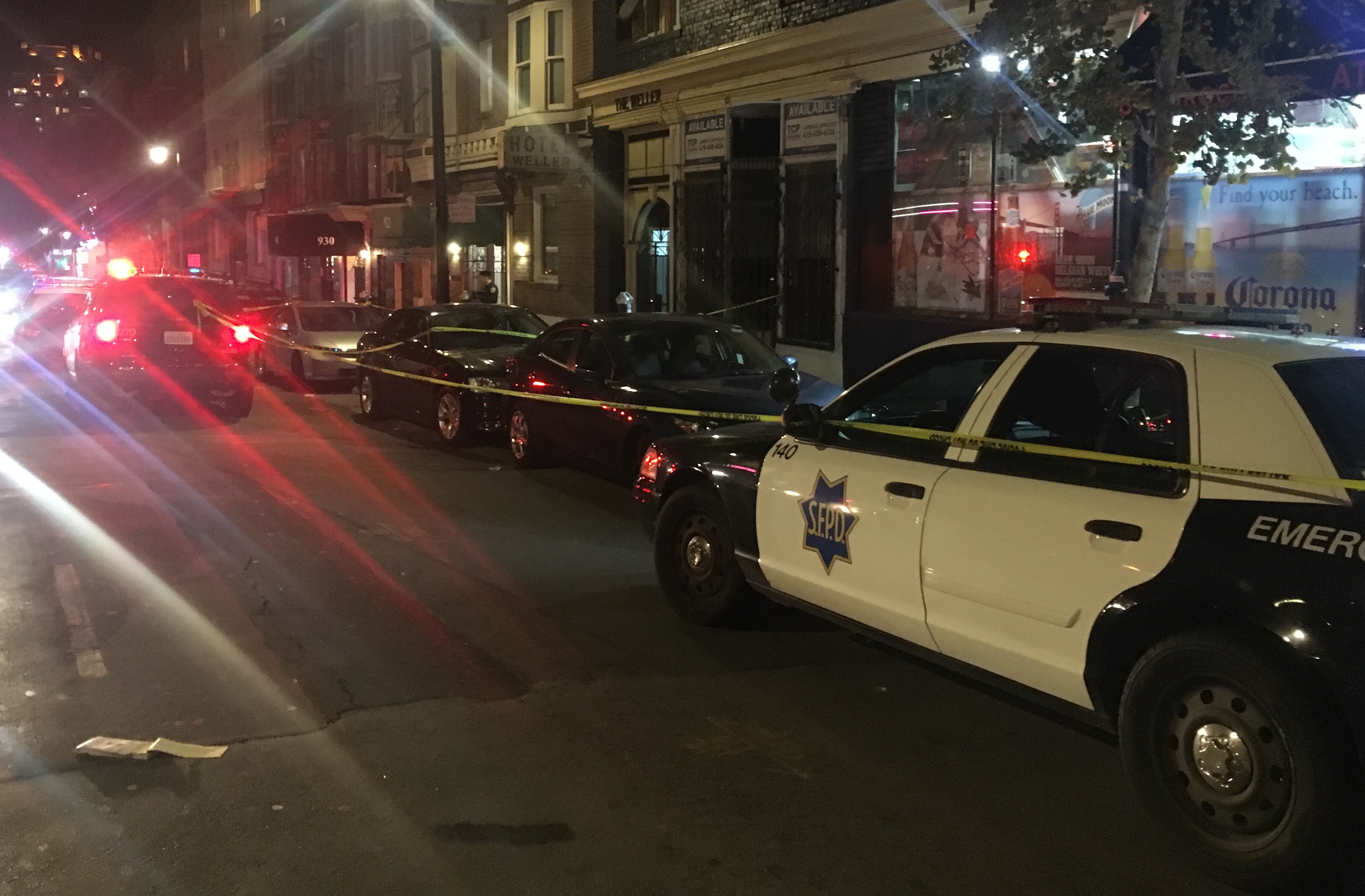 The incident follows the January 2 murder of Veronica Soliz, 61, which occurred at Ellis and Leavenworth streets. Soliz, a former principal ballet dancer with the Cleveland and San Jose ballet companies, was killed in broad daylight after she used her cell phone to record evidence of a man assaulting a woman on the sidewalk. The man then turned on her, fatally stabbing her in the head.
Arthur Finch, 49, has been arrested in connection with Soliz' murder, and charged with murder, attempted murder, three counts of assault with a deadly weapon and domestic violence. He had previously spent six years in jail for a 2008 Oakland rape, and was a registered sex offender.
We'll continue to update this post with more information as it becomes available.