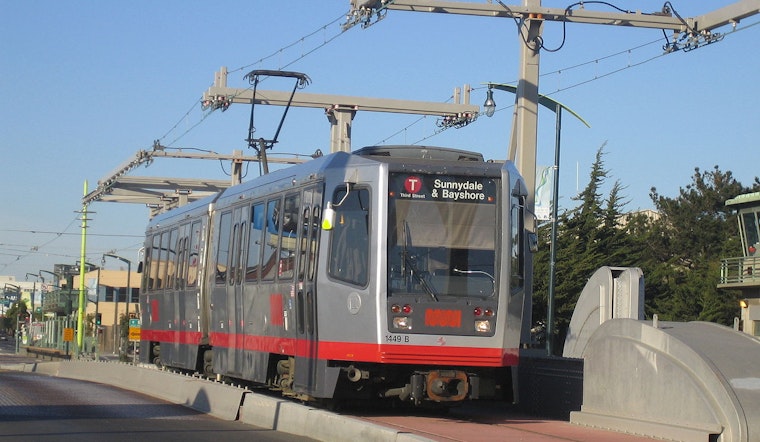 Published on January 16, 2019
The San Francisco Municipal Transportation Agency (SFMTA) has announced that its T-Third light-rail line will be replaced with bus shuttles starting this coming Tuesday, January 22, and continuing through the end of March.
During the closures, K-Ingleside trains will only operate from Balboa Park to Embarcadero station. Anyone traveling towards Bayshore Boulevard and Sunnydale Avenue will have to go upstairs at Embarcadero station and transfer to a T-Third bus. Some of the existing stops on the T-Third line may be modified at times, to accommodate the construction. 
The E-Embarcadero streetcar and 83X-Mid-Market bus routes will also be affected by the closure, with no service on those lines from January 22 through the end of March.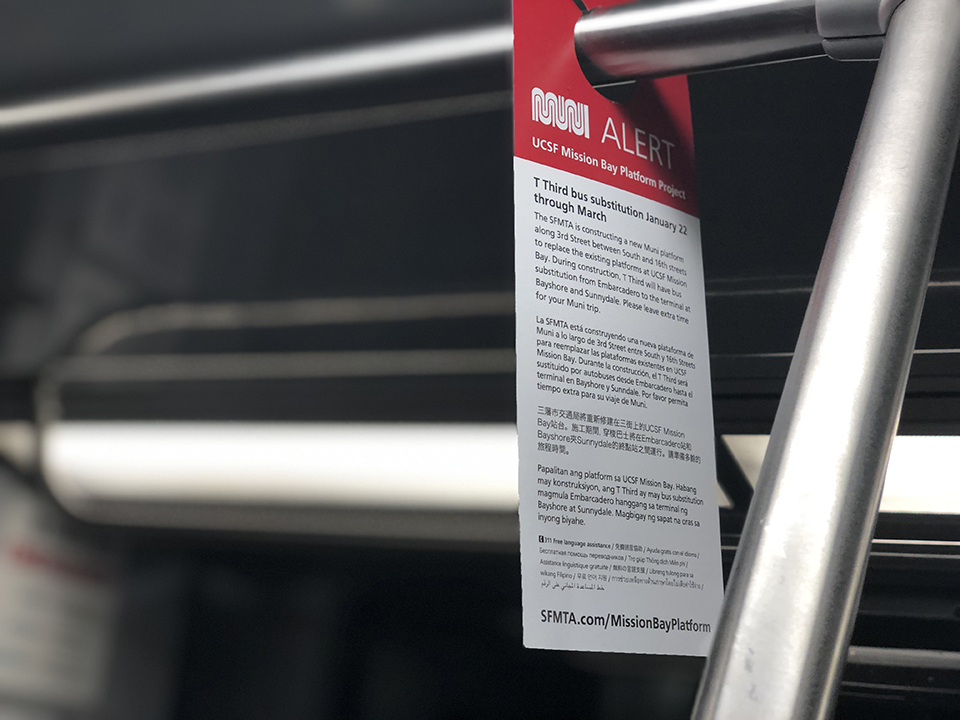 As we previously reported, the reason for the closure is the demolition and replacement of the platforms at the UCSF Mission Bay station (3rd Street between South and 16th streets).
Combining the two platforms into one unified platform will allow Muni to better handle the flow of passengers at the new Chase Center, where the NBA's Golden State Warriors will begin playing later this year.
Already, "both platforms have been almost completely demolished," said SFMTA spokesperson Erica Kato via email. "Only the platform foundation remains, which will be demolished in the first few days of the next phase of construction."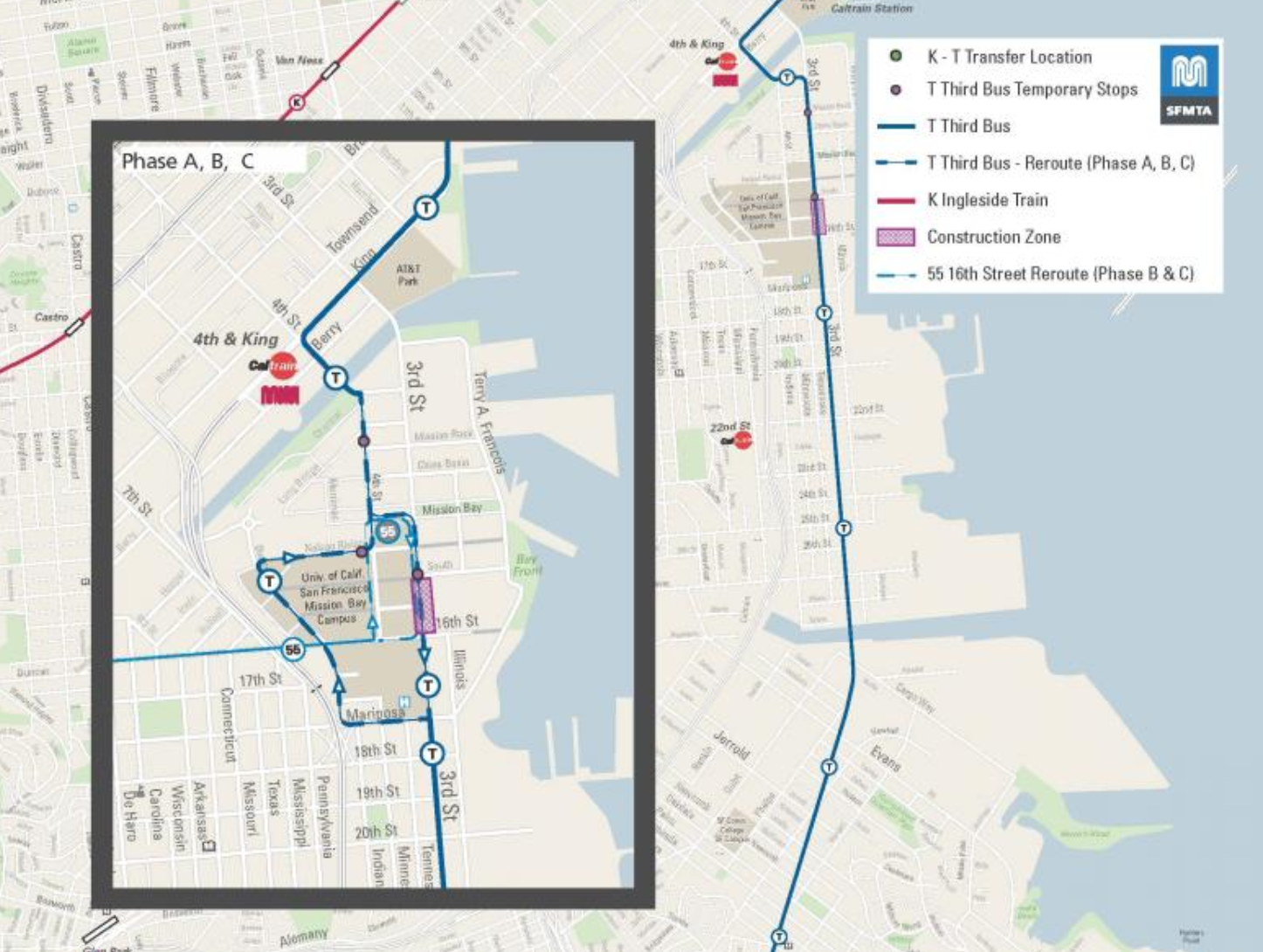 Regular T-Third riders may have noted that the bus substitution was pushed back a few weeks. It was originally supposed to start on January 4, concluding in late February.
Kato said the delay is due to "additional contingency, management and resources planning [that] was necessary before undertaking the work."
The SFMTA has already installed single crossover tracks south of 16th Street, as well as an overhead contact system, traffic signal poles and foundations. Underground utilities from the sidewalk to the existing trackway have also been put in place.
With the demolition of the existing trackway north of 16th Street to Mission Bay Boulevard South, the agency will be able to install a new trackway alignment and a double crossover track. From there, they'll undertake construction of the new UCSF Mission Bay station platform.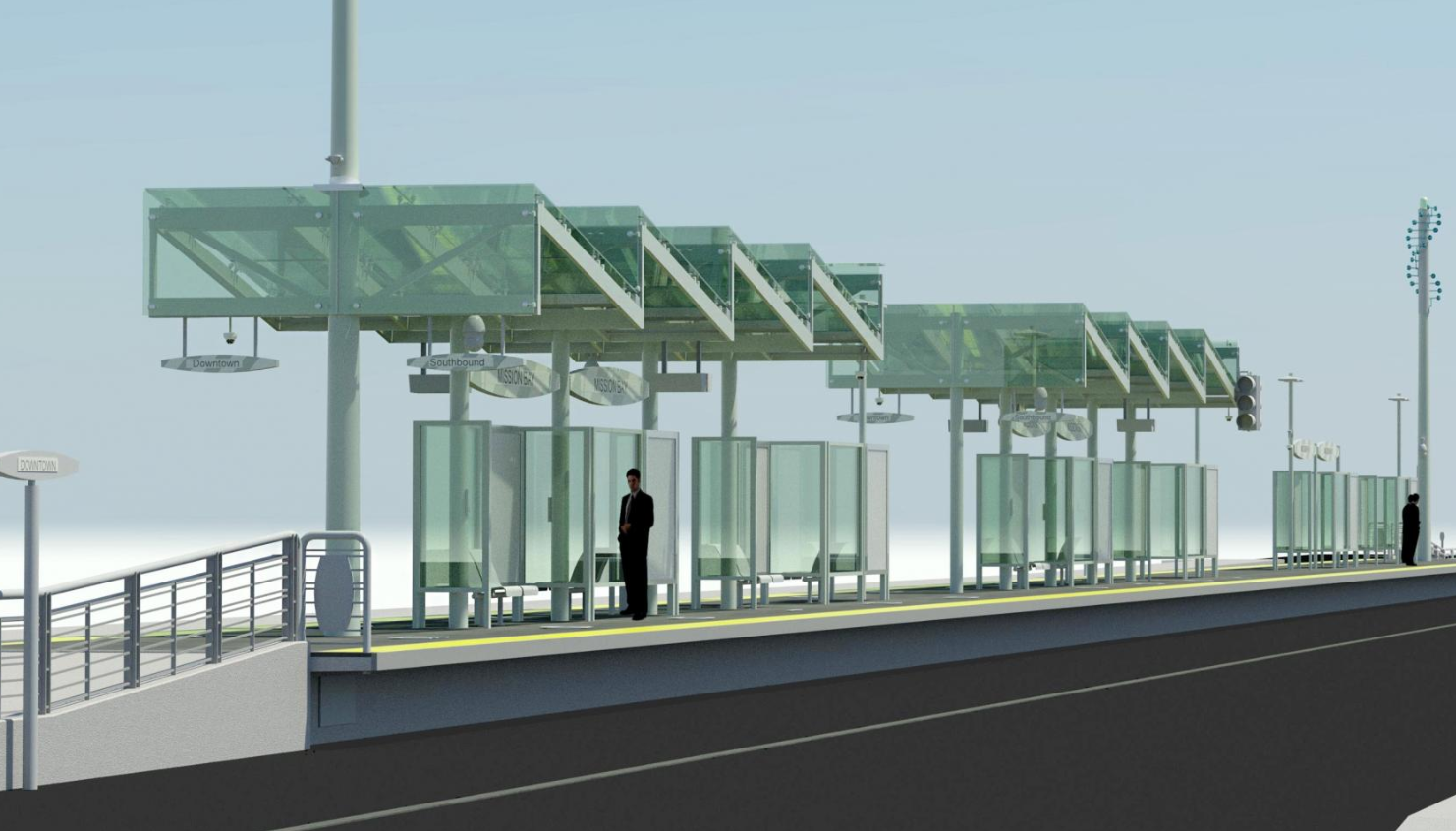 After the T-Third line reopens at the end of March, passengers traveling to or from the UCSF Mission Bay station will still need to use the neighboring Mission Rock or Mariposa stations for about a month.
The completion and reopening of the UCSF Mission Bay platform is currently planned for late April, Kato said.