If you're a theater fan, mark your calendars: there's plenty to do when it comes to stage performances in Washington this week, from a musical singalong to a classic drama.
Hoodline offers data-driven analysis of local happenings and trends across cities. Links included in this article may earn Hoodline a commission on clicks and transactions.
---
Hamiltunes DC: and Peggy!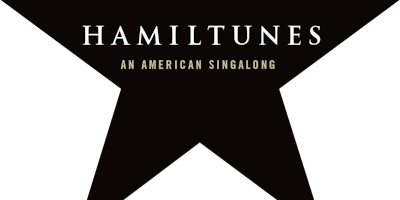 No, it's not a staged version of Hamilton happening in D.C. this week. In fact, in many ways it's the opposite scenario. Instead of Lin-Manuel Miranda, you become the star in this karaoke-style sing-along. Just sign up, choose your favorite character and song and feel the love. 
When: Saturday, February 16, 6:30-9:30 p.m.
Where: Mackey's Public House, 1306 G St. NW
Price: $17.76
Click here for more details, and to get your tickets
Twelve Angry Men
Historic Ford's Theatre is the site for this staging of an historic play. Twelve jurors are forced to explore their biases as they seek unanimity in the case of a Puerto Rican teenager accused of killing his abusive father. Get 35 percent off on Tuesday night's performance.
When: Tuesday, February 12, 7:30 p.m.
Where: Ford's Theatre, 511 Tenth St. NW
Price: $34
Click here for more details, and to get your tickets
Tilting
Free tickets are now available for this play from a Catholic University MFA candidate. A young woman seeks the fabled city her father described to her as a child. With hints of Don Quixote, it explores concepts of utopia, mental illness and sanity.
When: Wednesday, February 13, 7:30 p.m.
Where: Callan Theatre, 3801 Harewood Road NE
Price: Free
Click here for more details, and to get your tickets
BLKS
Finally, steep discounts are also now on for the latest production at Woolly Mammoth Theatre. This comedy shows what it's like to come to maturity as an African-American woman in today's New York City. 
When: Wednesday, February 13, 8 p.m.
Where: Woolly Mammoth Theatre, 641 D. St., NW
Price: $33.60
Click here for more details, and to get your tickets