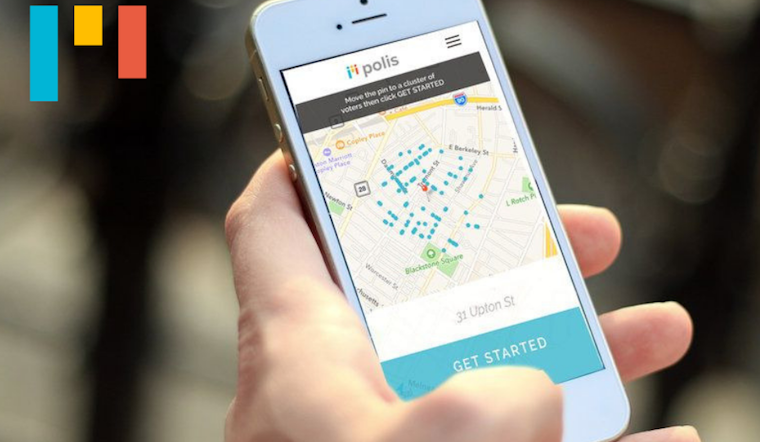 Published on March 05, 2019
Boston-based artificial intelligence hardware company Lightmatter has secured $22 million in Series A funding, according to company database Crunchbase, topping the city's recent funding headlines. The cash infusion was announced Feb. 26 and led by GV.
According to its Crunchbase profile, the company "uses integrated optical technology to create faster and more efficient processors. They accelerate critical operations in deep neural networks using an array of programmable photonic elements fabricated alongside transistors in conventional CMOS processes (the same processes used to make cellphone chips). Advantages of our optical processing technology include speed of light evaluations as well as low power consumption."
The one-year-old startup also raised $11 million in the Series A round in 2018.
The round brings total funding raised by Boston companies in software over the past month to $63 million. The local software industry has produced 136 funding rounds over the past year, raking in a total of $1.6 billion in venture funding.
In other local funding news, Tank Utility, a smart meter and software developer for fuel delivery companies, announced a $6 million funding round on Feb. 14, led by Bullpen Capital.
According to Crunchbase, "Tank Utility uses real-time tank level measurements from internet of things monitors and innovative business intelligence software to eliminate wasted delivery miles while helping fuel providers provide a better customer experience through greater transparency."
Founded in 2014, the company has raised four previous rounds, including a $2.2 million seed round in 2016.
Meanwhile, canvassing software company Polis App raised $2.5 million in seed funding, announced on Feb. 26.
From the company's Crunchbase profile, "Polis was created by canvassers for canvassers. It makes managing door-to-door sales or cause-based canvassing easy."
Polis App last raised $2.6 million in seed funding in 2018.
Also of note, intellectual asset management company Anaqua raised private equity funding, announced on Feb. 13 and financed by Astorg Partners.
From Crunchbase, "Anaqua provides IP management software and services to some of the world's leading IP owners. ... The Anaqua products are designed for all types of intellectual property, including inventions, patents, trademarks and more."
The company previously raised private equity funding in 2013.
Rounding out the city's recent top local funding events, the cloud-based education platform eCare Vault raised private equity funding, announced on Feb. 7 and financed by EduLab Capital Partners.
From Crunchbase, "eCare Vault is a cloud-based platform that supports individualized learning and care coordination. ... We built it collaboratively — with parents, teachers, learning specialists, counselors, other child development professionals — and HIPAA security experts."
The company previously raised $2.6 million in funding in 2018.
---
This story was created automatically using local investment data, then reviewed by an editor. Click here for more about what we're doing. Got thoughts? Go here to share your feedback.