After 36 years in the Castro, floral shop Ixia (2331 Market St.) is moving out of the neighborhood. 
Hoodline spoke with owner Cheri Mims, who confirmed the shop, which specializes in sculptural floral arrangements, would be leaving the Castro for a new San Francisco location. She declined to specify exactly where, due to pending contract negotiations.
Mims' original Mint Plaza flower cart, Lilybelle Flowers, has also closed, shifting exclusively to online sales.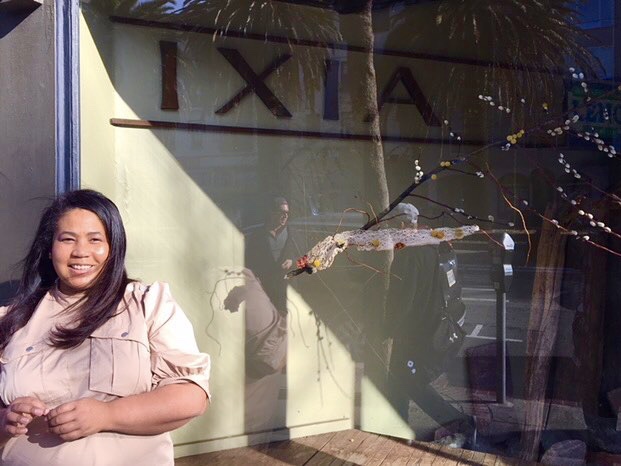 Founded by Gary Weiss in 1983, Ixia got its start specializing in "unexpected and sometimes strange" arrangements, using natural elements like sticks, branches, driftwood, and moss in addition to flowers. 
After Weiss decided to retire from the floral business in 2017, he sold the shop to Mims. Last fall, Ixia was added to San Francisco's Legacy Business Registry, which offers support to businesses that have served their neighborhoods for 30 years or more.
A current listing for the property indicates the approximately 1,200-square-foot space will rent for $5,500/month. But Mims said the rent isn't a factor in her decision to move. Neither was a fire that broke out in the residential unit above Ixia last year, causing some minor damage to the store. 
"The landlord is actually being quite wonderful during this whole process," she said. "But there's a lot of other factors at play."
For starters, "we need a taller, longer space, in terms of the work that we're going to be doing with our larger sculptural pieces."
We asked Mims if the recent arrival of floral shop Blumen (548 Castro St.), which is owned by a longtime former Ixia employee, was also a factor in her decision. "I can't say," she said, "because I don't know what's happening over there."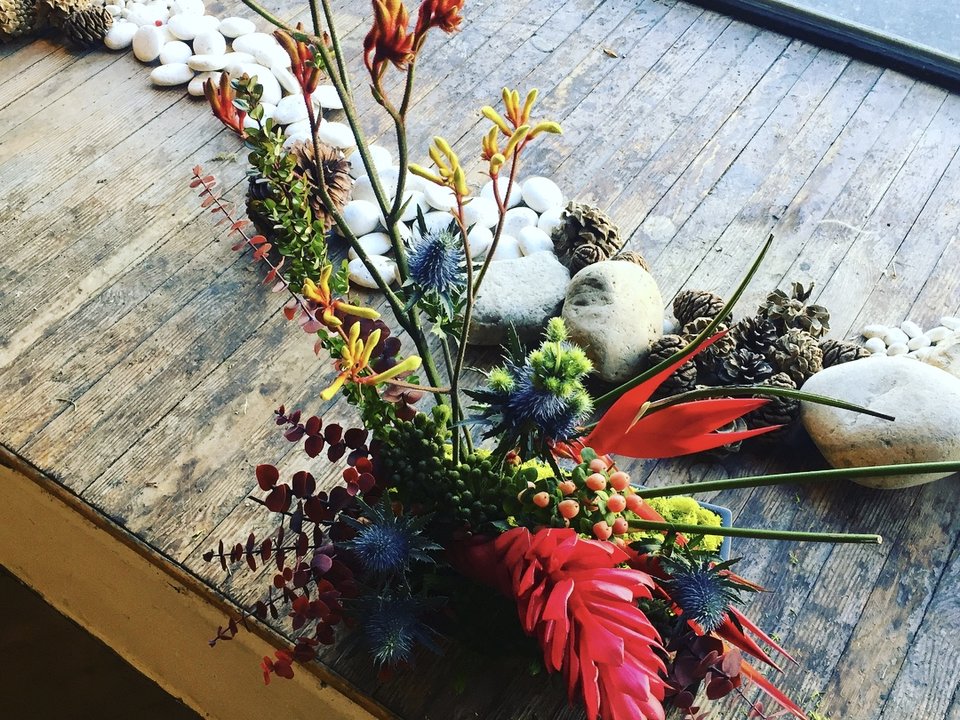 Like many business owners who've recently departed the Castro, Mims cited homelessness in the neighborhood as a factor in her decision to move.
Often working alone in a store full of sharp knives, scissors and other implements used for cutting flowers, Mims says she's concerned when homeless people with mental health issues walk into her store. It's a situation that's all too common in the neighborhood, and she's unsure of how they're going to react.
"It is on the list, just in terms of my safety," she said. "I think it has an effect on everyone, not just me."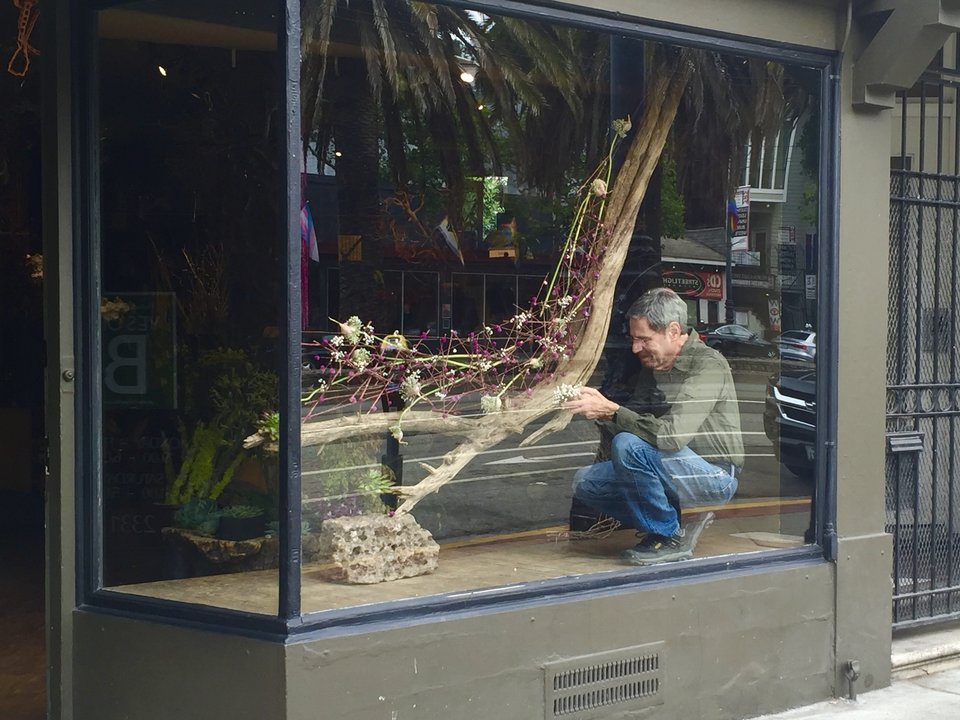 For decades, neighbors have known Ixia for its creative window displays. Mims hopes that whoever takes over the space will continue the tradition.
"It would be great if we could keep the windows as they are," she said.
A new tenant for Ixia's space has not been found as of yet, and Mims also declined to share an exact closing date for the store, citing contract negotiations. We'll keep you posted on what's next for the space, and for Ixia.