The Castro's Puerto Vallarta-themed Mexican restaurant, Papi Rico (544 Castro St.), is set to reopen next Wednesday after an unexpected five-month hiatus for renovations.
The restaurant's sudden closure in December came as a surprise to many locals, as owners Rick Hamer and Bill Vastardis had only opened it seven months prior. The pair also own the Castro's Finn Town Tavern (2251 Market St.), which opened in 2016.
At the time, Hamer said the shutdown was needed for "plumbing, electrical, lighting and design upgrades," and that the slower winter season seemed like the best opportunity to make the changes. 
Given the unexpected nature of its closure, some locals wondered if Papi Rico would ever reopen.
"None of us wanted this extended closure," said Hamer. "[But] it's an old building, and we try to do our best with the landlord to address the issues."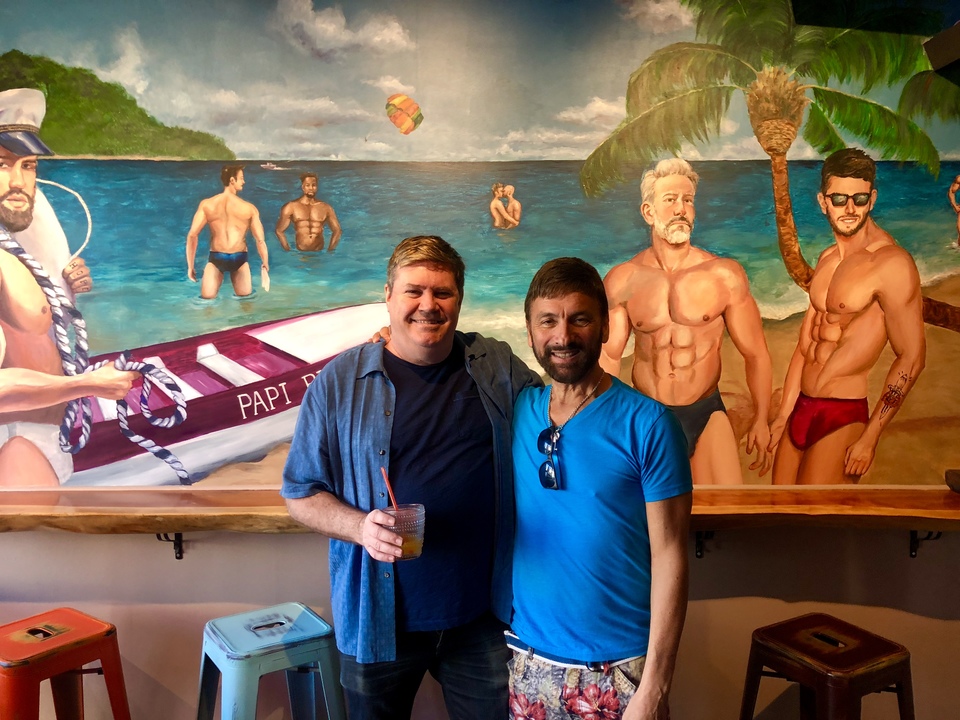 Some of those issues are ongoing. The restaurant softly reopened on Sunday for Cinco de Mayo, which was intended to serve as a kickoff to the summer party season. But the party was regrettably cut short after plumbing problems forced the restaurant to close.
Hamer told Hoodline he's still working with the landlord to resolve the issue, in time for next week's planned full reopening.
"Unfortunately, we're continuing to have plumbing problems with the landlord and the building," he said.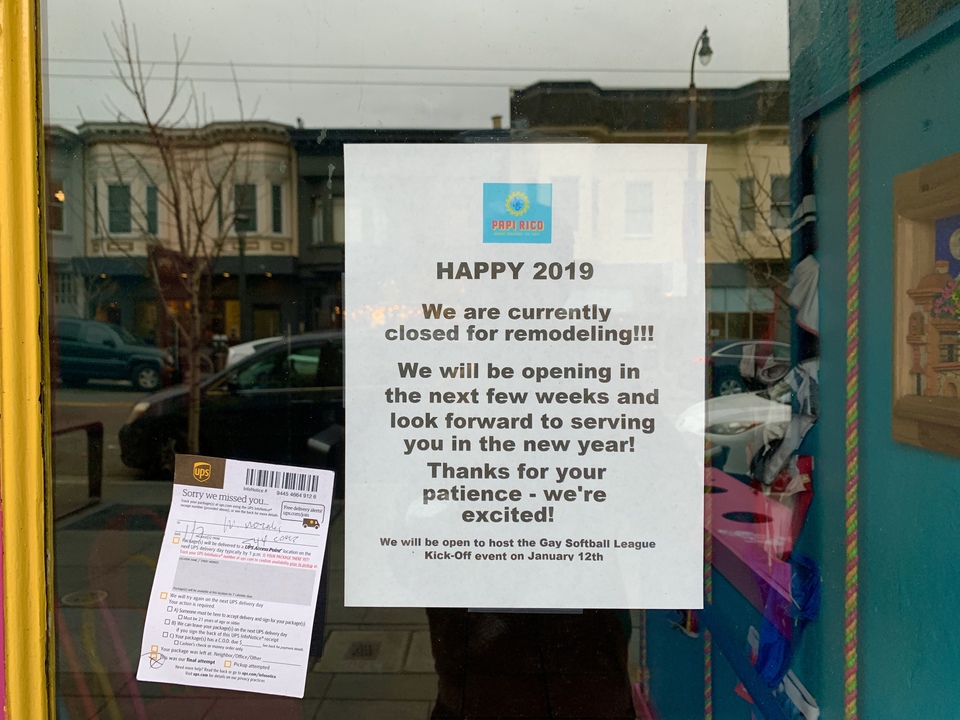 Hamer has made the best of the delays, using them as an opportunity to revamp the restaurant's interior and overhaul its menu. While the original concept was "more of a cantina," the new Papi Rico will have food "taking more of a priority and a focus," he said. 
New menu items will include lamb tacos al pastor, Mexican pizzas and vegan nachos. And based on neighbors' feedback, Hamer is launching a full weekend brunch service, with items like chilaquiles, huevos rancheros, and tres leches pancakes.
Hamer has also spent some time revamping the cocktail menu. New options will include rose hibiscus margaritas, watermelon margaritas and palomas.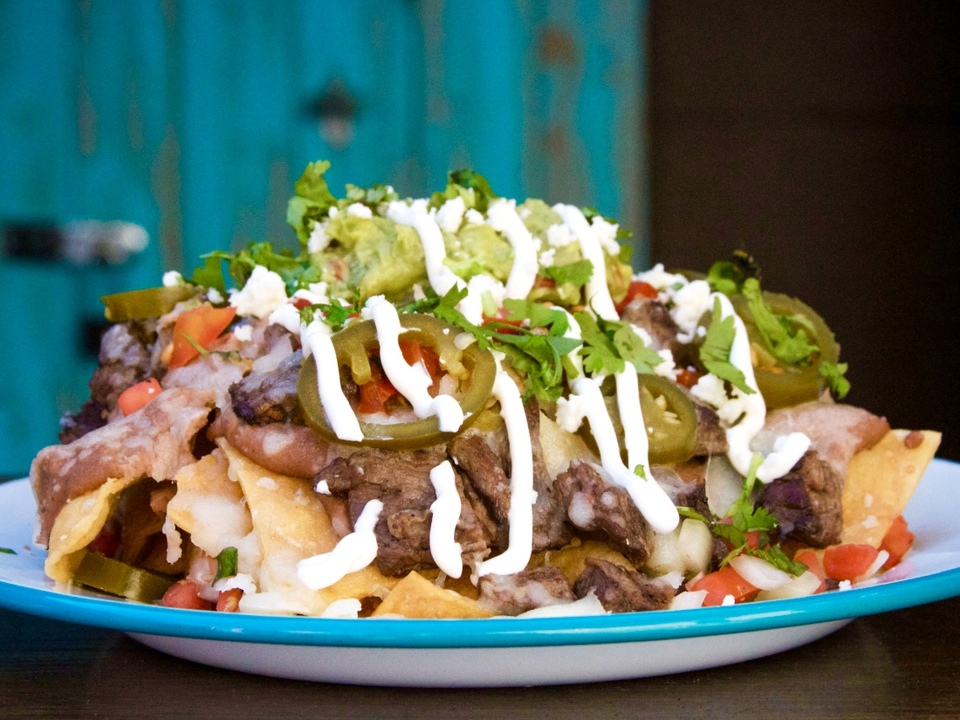 "We've done our version of street food," said Hamer, who expects brunch to launch about two weeks after the restaurant reopens. The tradeoff, he said, is that Papi Rico won't be continuing weekday lunch service.
"The foot traffic in the neighborhood isn't where it should be" at lunchtime, said Hamer, who says he'll be evaluating it over the next 2-3 months, and may reintroduce lunch if there's enough demand.
The interior has also been redone, with the addition of a big-screen TV and art to help make the space feel more inviting. Artist Juan Miguel Carmona, who painted one of the original murals on the back patio, has added another inside. 
"We brightened it up a bit," said Hamer of the changes. "It's hard to make it more colorful, but we did."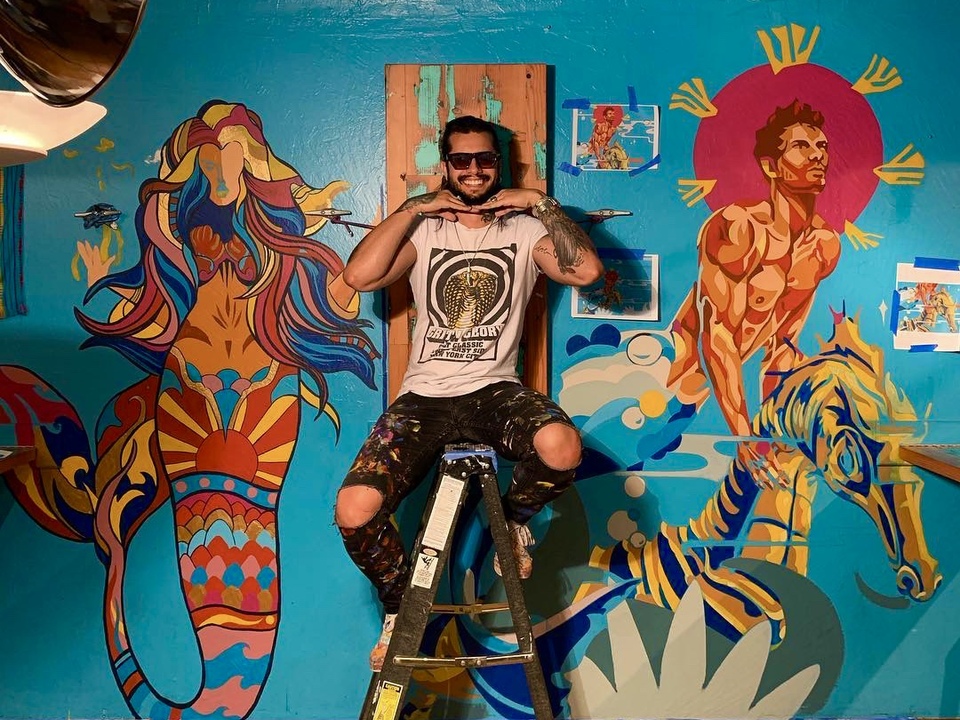 Hamer's plan is for Papi Rico to remain open indefinitely, without another long winter hiatus — though he may close over the holiday season to give his staff a vacation.
No major themed events or parties are planned during the first few weeks after reopening, so the staff can focus on getting everything up and running again. But Hamer says he'll continue supporting gay softball and kickball teams, hosting parties and fundraising events.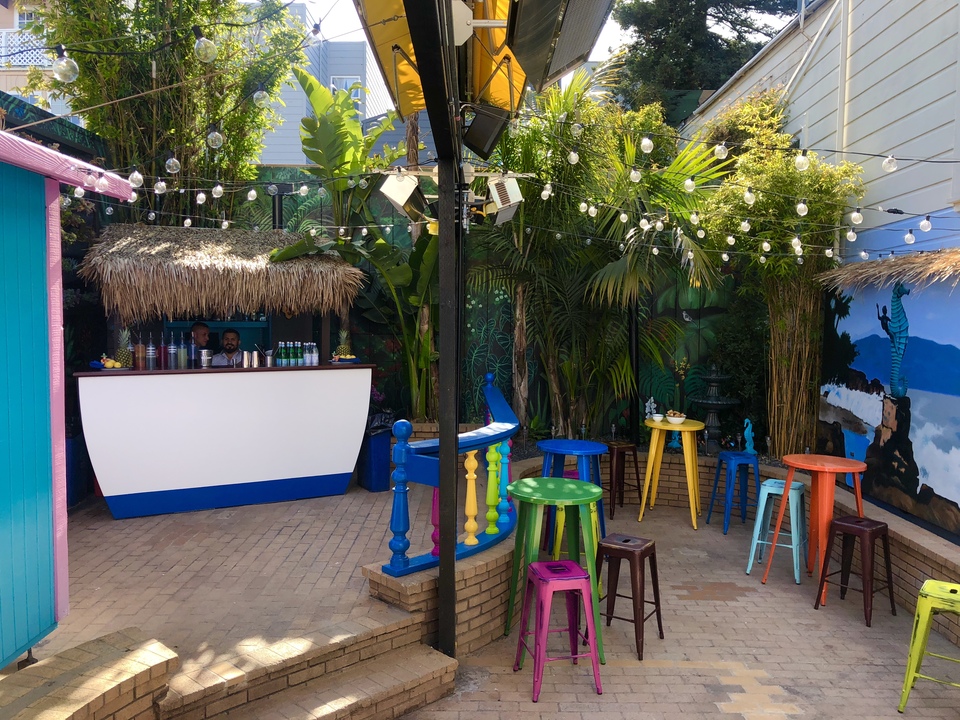 By the time Pride season rolls around, events will be in full swing, Hamer said. Until then, "we're focused on the food, drink and patio, and making sure that all are running really well."
New hours for Papi Rico will be 5-11 p.m. Wednesday and Thursday, 5 p.m.-2 a.m. on Friday, 11 a.m.-2 a.m. on Saturday and 11 a.m.-11 p.m. on Sunday. The restaurant is closed Monday and Tuesday.