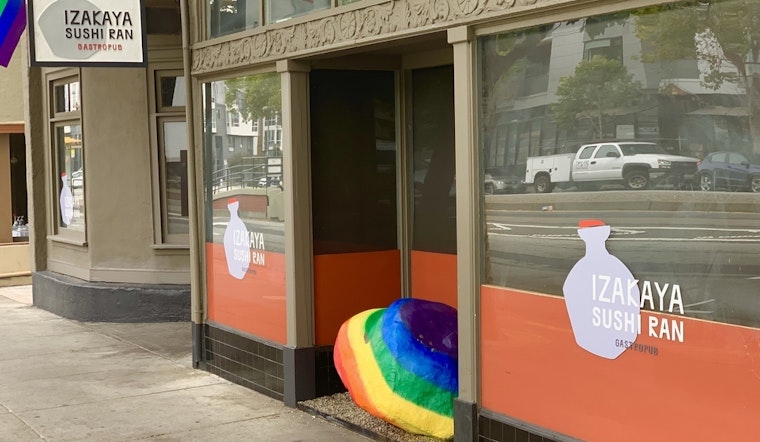 Published on July 09, 2019
After just seven months in business, the Castro's Izakaya Sushi Ran (2223 Market Street) has served its last meal.
"We appreciate all the kind support you have given to us over the past three years in the Upper Market/Castro community," the restaurant, which originally opened as Nomica and changed concepts last November, wrote on its website.
While bar manager Rhonda Richards declined to comment on exactly what's next for the space, she told Hoodline that "so many great things are about to come, and our staff/family are all excited about it."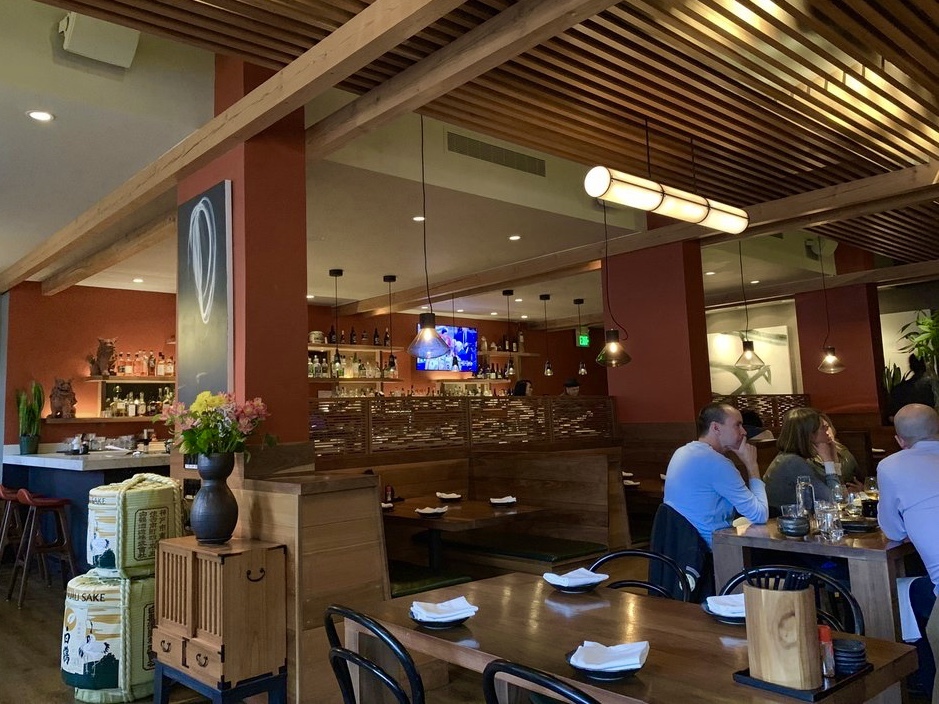 The sister restaurant of Sausalito's Sushi Ran, Izakaya Sushi Ran offered izakaya-style small plates and a sampling of Sushi Ran's most popular rolls.
While it shared the same ownership as Nomica, it changed its name, menu and concept last winter after Nomica's original chef, Hiroo Nagahara, departed to open a restaurant in Los Angeles. 
It's unclear if the closure had anything to do with the recent controversy the restaurant faced on Twitter for its Zen garden rock, which was derided by the Coalition on Homelessness (CoH) as anti-homeless architecture.
The rock had been in place since the space opened as Nomica three years prior. But it drew the CoH's attention after being painted in rainbow Pride colors by the restaurant's staff, to celebrate the 50th anniversary of the Stonewall riots. 
"In the spirit of celebrating Stonewall's 50th anniversary, honoring our LGBTQIA community and our history, and binding our two cultures, we decided to add a little color!" the restaurant wrote on Instagram in mid-June, hashtagging it as #rainbowrocksf.
The CoH then derided the rock on Twitter as an example of "when you wanna look inclusive, but hate homeless people."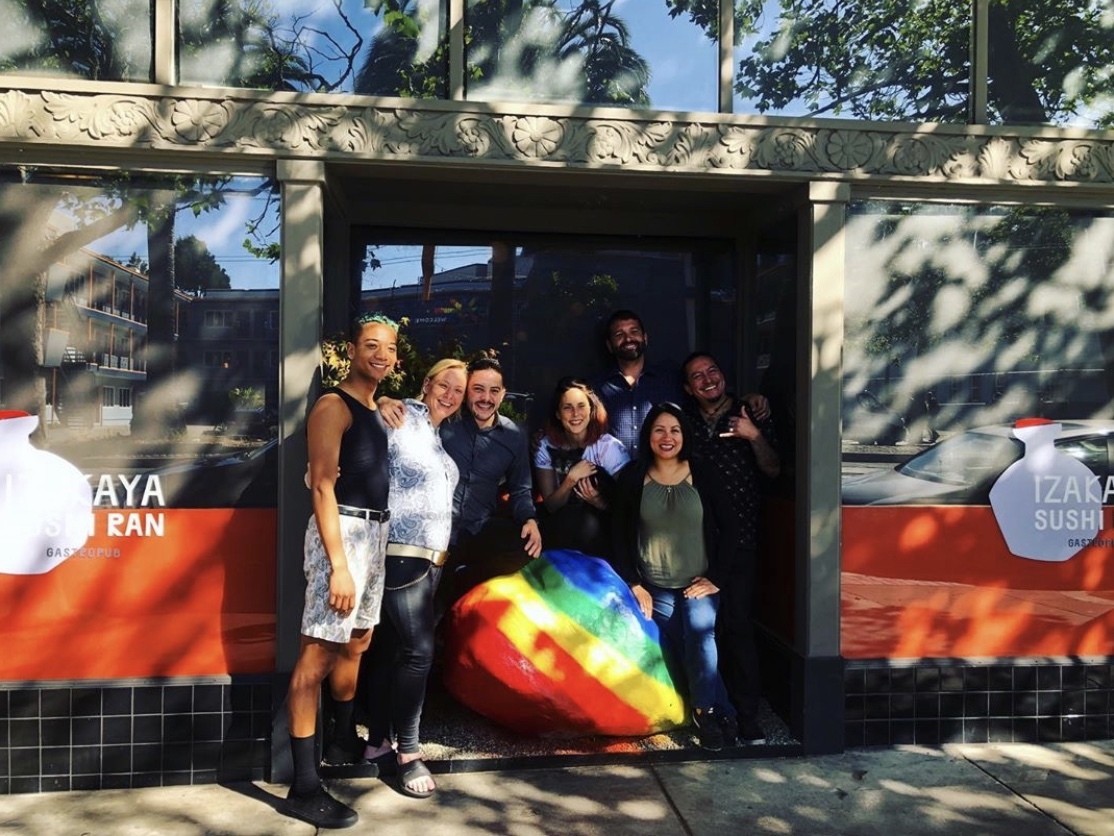 After learning the rock was part of a Zen garden, and not meant to inhibit homeless people from sleeping in the restaurant's doorway, the CoH issued an apology, and deleted its original tweet opposing the rock.
"Izakaya Sushi [Ran] is a valued member of the community, and is supportive of its homeless neighbors," the organization wrote on Twitter. "We apologize and offer deep appreciation to the staff." 
In the wake of Izakaya Sushi Ran's closure, the rock received its own goodbye note in the restaurant's window.
"Thank you for being with us to celebrate 50 years, honoring and paying mad respect to all who sacrificed beyond measure to afford the foundation upon which our community stands," it reads. "We had a blast partying with you! That said, the love you gave us is/was inspiring."
The sign encourages neighbors to "stay tuned ... fabulousness is brewing."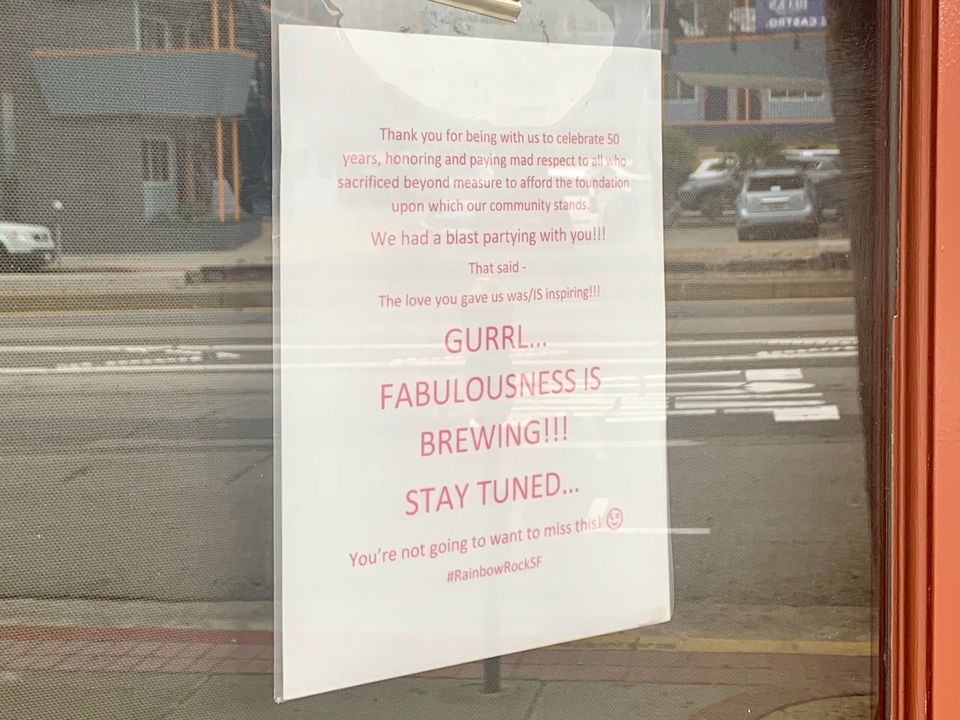 The space at 2223 Market has seen a great deal of turnover in the seven years since neighborhood favorite 2223 Restaurant closed in 2012. Since then, it's housed four closed restaurants: Jake's on Market, Pesce, Nomica and now, Izakaya Sushi Ran.
As we learn more information about what's next for the space, we'll keep you updated.