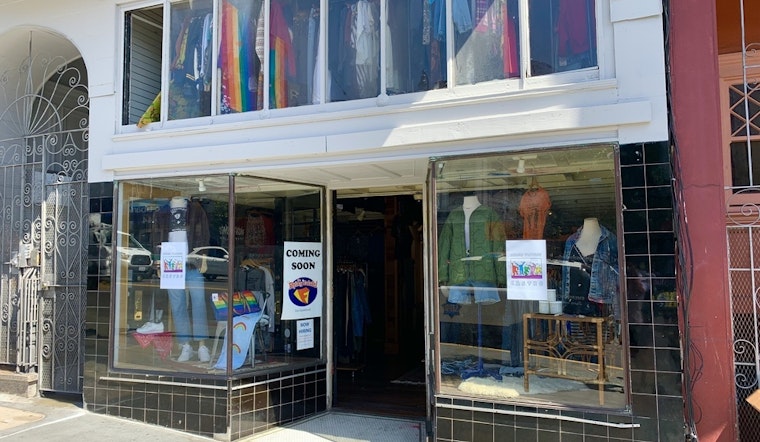 Published on September 12, 2019
Berkeley's Indigo Vintage Cooperative has opened a pop-up store at 463 Castro St. (at Market), the prospective future home of Mediterranean eatery Flying Falafel.
Flying Falafel has proposed opening its second San Francisco outpost in the former home of Outfit, which closed in April after a decade in business. 
But changing the space's use from retail to a restaurant will require Flying Falafel to undergo a lengthy approval process with SF Planning.
The process will likely be complicated by the fact that nearby Gyro Xpress (499 Castro St.), which also serves Mediterranean food, has filed a request for a discretionary review with Planning.
In their application, Gyro Xpress owners Cem Bulotogule and Volkan Akoglu raised concerns about there already being too many restaurants in the area serving similar items.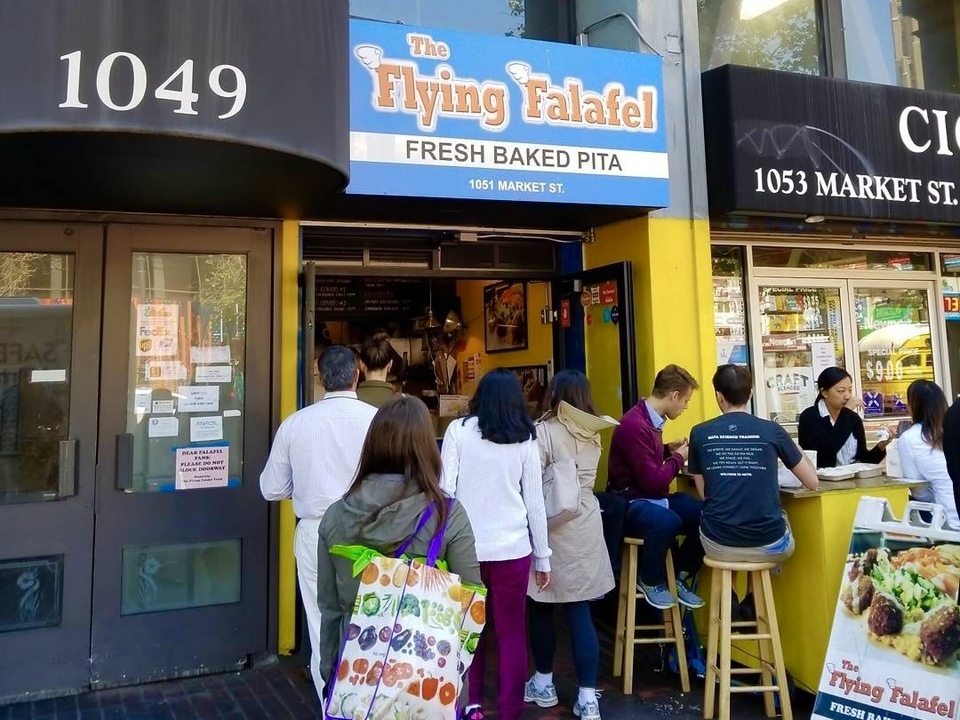 The discretionary review led to a lengthy discussion at last week's Castro Merchants meeting, according to the group's president, Masood Samereie. Bulotogule and Akoglu were in attendance, as was Flying Falafel owner Assaf Pashut.
Some of the merchants expressed concern about losing a longtime retail space to a restaurant use. Prior to Outfit, 463 Castro was home to retailer All American Boy, which closed in 2008 after 40 years in business.
But ultimately, the majority of members voted to support Flying Falafel's bid, Samereie said.
"Given the current commercial vacancy rate in the area," he noted, most of the merchants were happy to fill the space with a long-term tenant. Flying Falafel will go before the Planning Commission for approvals on October 3.
In the meantime, Indigo Vintage has launched its second San Francisco store in the location. The Berkeley-based co-op also has an outpost in the Upper Haight, which opened in March.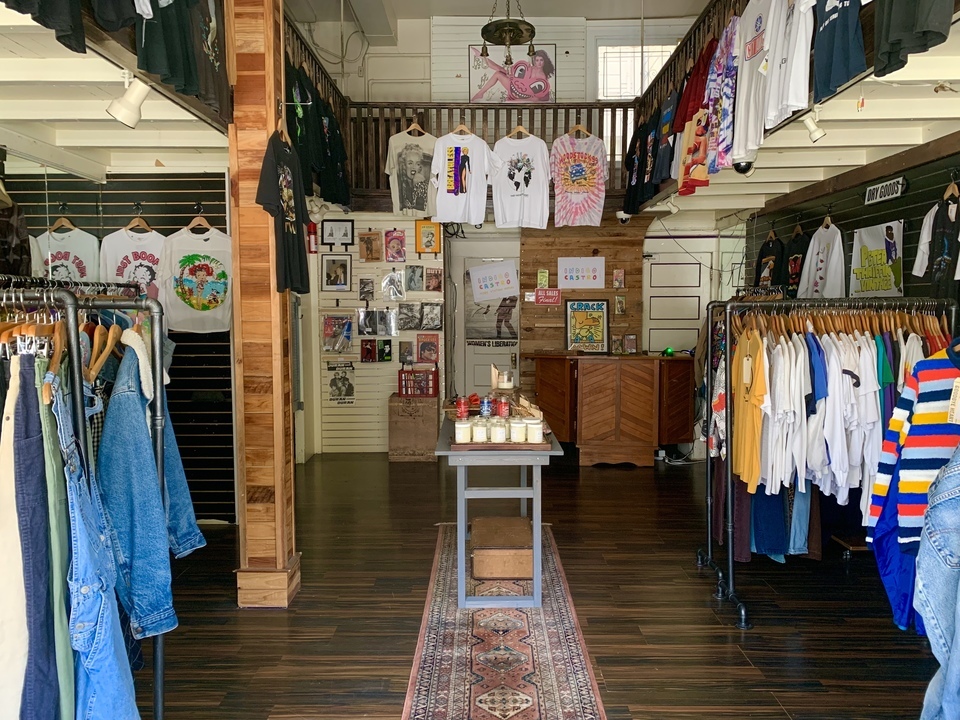 Indigo Vintage is a collective of local vintage vendors, who are each allotted a few racks and shelves in the shop to display their finds for purchase. Merchandise largely hails from the '60s through the early 2000s, with items for both men and women. 
Owner Mel Willis said she's been making a special effort to hire LGBTQ+ vendors and staff for the Castro store. 
"We have been seeking queer vendors and artists to really make this a special pop-up, and connect with the vibrant and rich culture of the Castro," she explained.
The store will be in place until October 7, though it could stay longer if there are any delays in Flying Falafel's approval. Willis said that the initial feedback from the neighborhood has been positive, and she's even considering the prospect of a permanent home in the Castro. 
"We love the Castro," she said. "Hopefully we can find a nearby spot."
Hours for Indigo will be 11 a.m. to 7 p.m. daily, and the store may stay open later on select nights, depending on foot traffic.