A trio of Castro businesses have temporarily closed as they undergo mandatory soft story retrofits: Castro adult gift store Does Your Mother Know (4141 18th St. at Collingwood) and restaurants Fable (558 Castro St.) and Castro Tarts (564 Castro St.).
The buildings housing all three businesses are undergoing construction work to comply with San Francisco Department of Building Inspection's (SFDBI) Mandatory Soft Story Retrofit Program.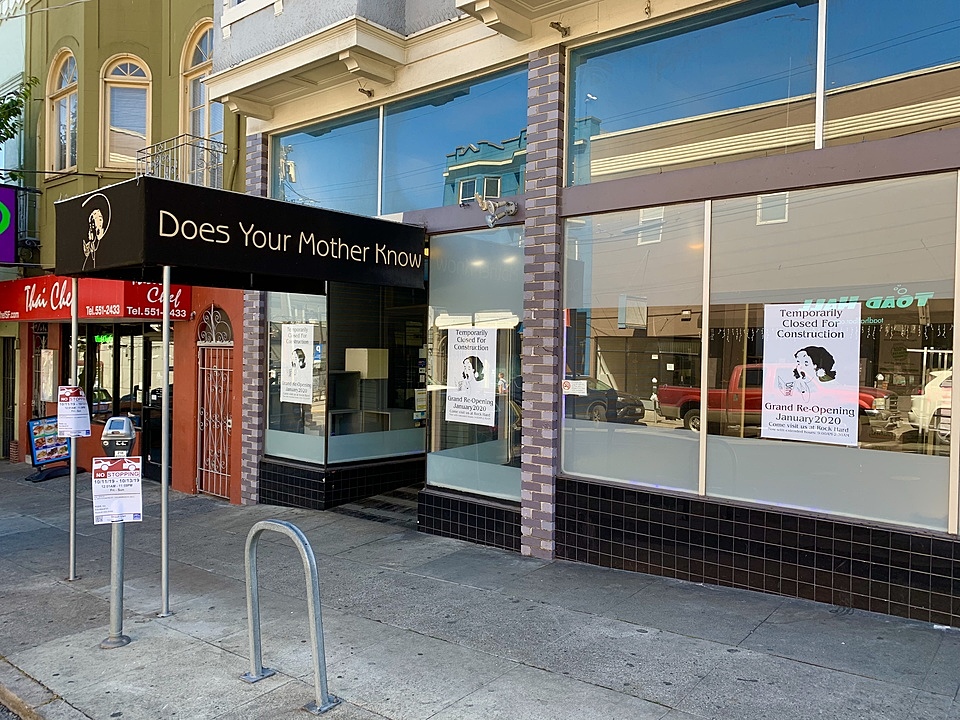 A seismic retrofit has also been underway since July at Super Duper Burgers (2304 Market St. at 16th St.), which has remained open during construction. Super Duper's Jacob Cross tells Hoodline construction should be completed by the end of October or early November.
The program was created by late Mayor Ed Lee and the City's Earthquake Safety Implementation Program (ESIP) in 2013. SFDBI's website explains: "ESIP is a thirty-year, fifty-task plan to both reduce impacts to the city from earthquakes and increase the city's overall resilience."
The ordinance requires retrofits of wood-frame buildings built prior to 1978 that are three or more stories, two stories over a basement or underfloor area, or containing five or more residential units.
SFDBI spokesperson Lily Madjus Wu tells Hoodline these properties are required to complete work and submit a certificate of final completion by September 15th, 2020.
Public records indicate Does Your Mother Know anticipates spending approximately $100,000 on the retrofit.
The retrofit of Castro Tarts and Fable will take place simultaneously, as both businesses occupy ground floor retail space in the same building. Public records show construction is estimated to cost $80,000.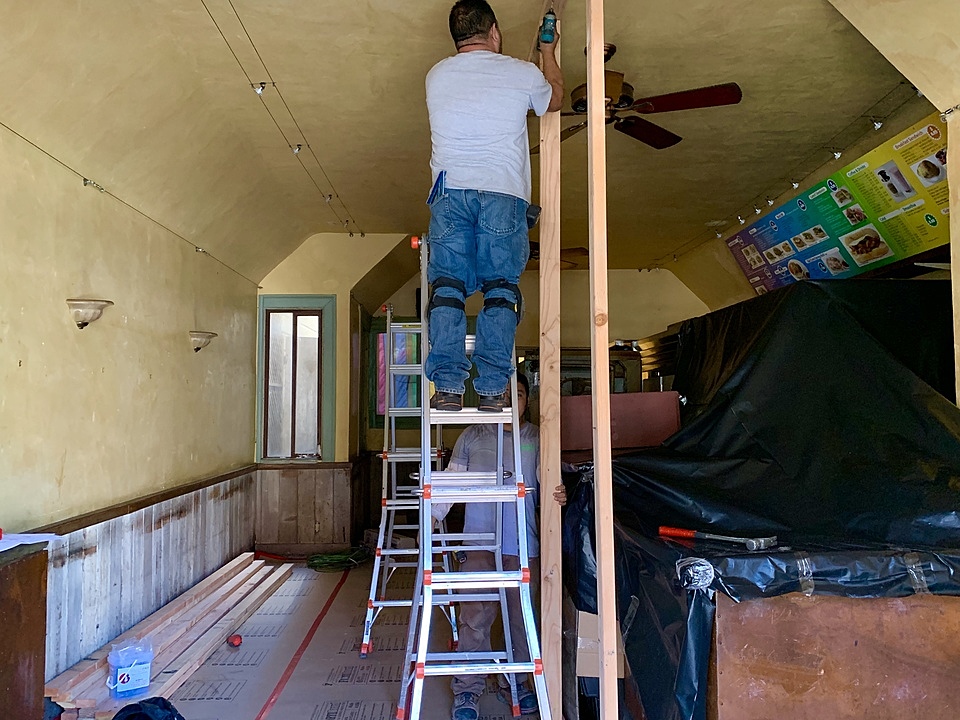 Both Does Your Mother Know and Castro Tarts anticipate being closed through the New Year and reopening January 2020. Fable plans to reopen December 1st.
Fable's Erik Rhoades tells Hoodline they'll be reopening earlier because Castro Tarts requires more work.
There are still a handful of Castro businesses that need to complete upgrades, according to SFDBI's soft-story map, including Body (450 Castro St.), The Rainbow Market (4401 18th St.), Tara Indian Cuisine (2217 Market St.) and Walgreens Pharmacy (2262 Market St.).
The reopening of these Castro businesses can't come soon enough, as the neighborhood has struggled with multiple closures this year.
Just last month clothing retailer Clobba and Mexican restaurant Papi Rico closed. Other Castro business closures this year include Finn Town Tavern, Unionmade, Izakaya Sushi Ran, Firewood Cafe, Ixia, Chow on Church (and its successor Cook Shoppe), the Castro offices of Coldwell Banker and Eureka Lounge Restaurant.