Here's everything you need to know about Oakland's bar and restaurant right now. In this edition: Grand Lake gets a new location of a deep-dish pizza favorite, a comic book-themed bar is opening in Uptown next month and a longtime bar and restaurant says goodbye. 
Opening
Grand Lake
Zachary's Chicago Pizza (3917 Grand Ave.)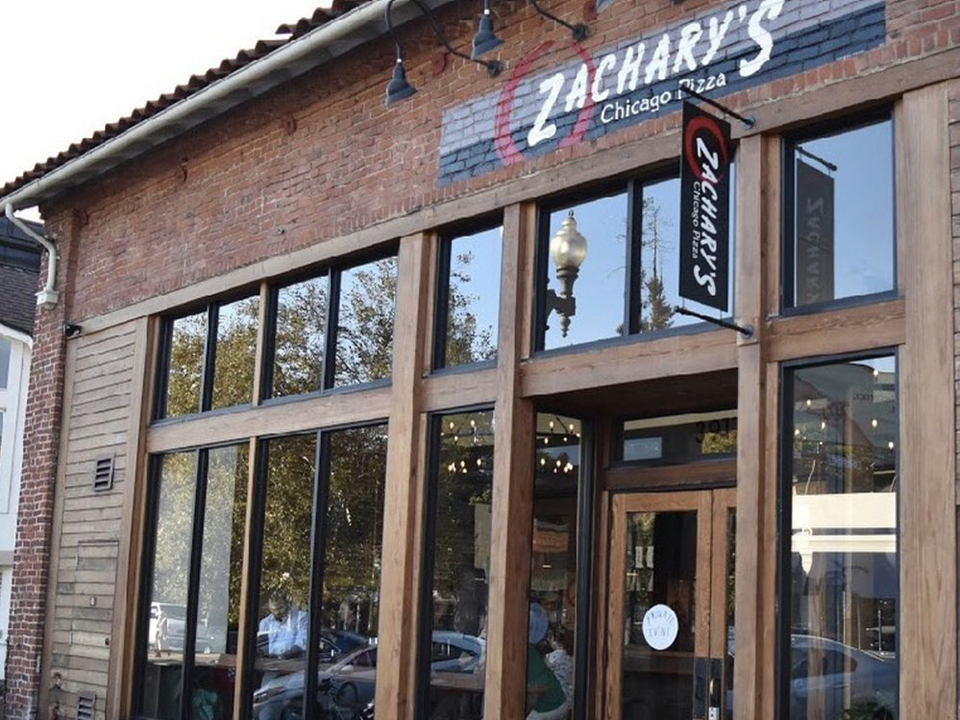 Deep-dish pizza specialist Zachary's Chicago Pizza has opened its fifth location in the former Camino space on Grand Avenue. According to Berkeleyside, the pizzeria is currently in a soft-opening phase as it slowly rolls out its full-service hours — for now, it's only open from 5-10 p.m., Sunday through Thursday and 5 to 10:30 p.m. on Friday and Saturday, with lunch hours to come in future.
Diners can expect the standard menu of pies like the Zachary's Special (sausage, green pepper, onion, mushroom) and the Mediterranean (red bell pepper, green olives, artichoke hearts, feta). And unlike some of Zachary's other locations, this one boasts a full bar with a custom-made cocktail menu.
Pizzas are also available for pickup, though delivery with outside services like Caviar, DoorDash and Uber Eats has yet to come online.
Given Zachary's massive popularity, diners should expect wait times and pizza cooking times to be slightly longer than normal, and the phone lines for to-go orders to be jammed. "We thank you for your patience in advance as we adjust," Zachary's website notes.
Uptown
First Edition (1915 Broadway)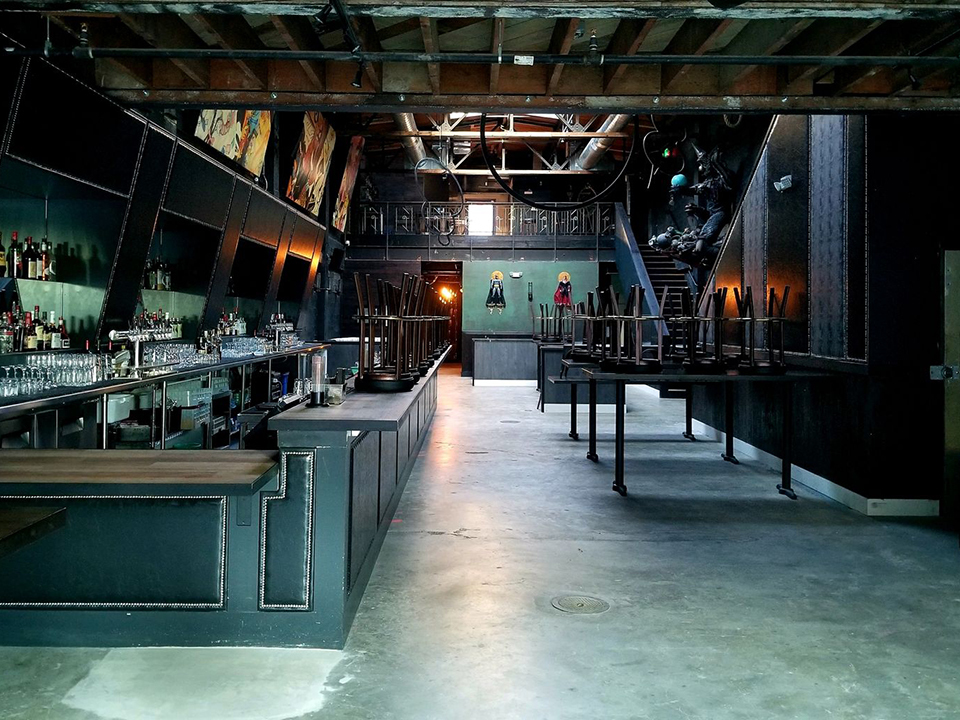 Hoodline tipsters Ryan M. and Al M. wrote in to give us the early word on First Edition, a comic book-themed bar that's moving into a long-vacant space at Broadway and 19th Street. 
The bar's owner is Cory Hunt, who is also behind San Francisco's Jackalope. Reached for comment, Hunt referred inquiries to a PR representative, who declined to share information beyond the official opening date: Friday, November 1, to coincide with Oakland's monthly First Friday event.
However, First Edition already served some guests last week, and will continue to "quietly offer service until all of the pieces are in place for the opening date," the representative adds.
Early photos of the space on Instagram show murals depicting a variety of comic-book notables, and a large sculpture of a costumed character.
According to its Instagram profile, First Edition will be open Tuesday through Saturday from 5 p.m. to 2 a.m. 
Closing
Uptown
Flora & Fauna (1900 Telegraph Ave.)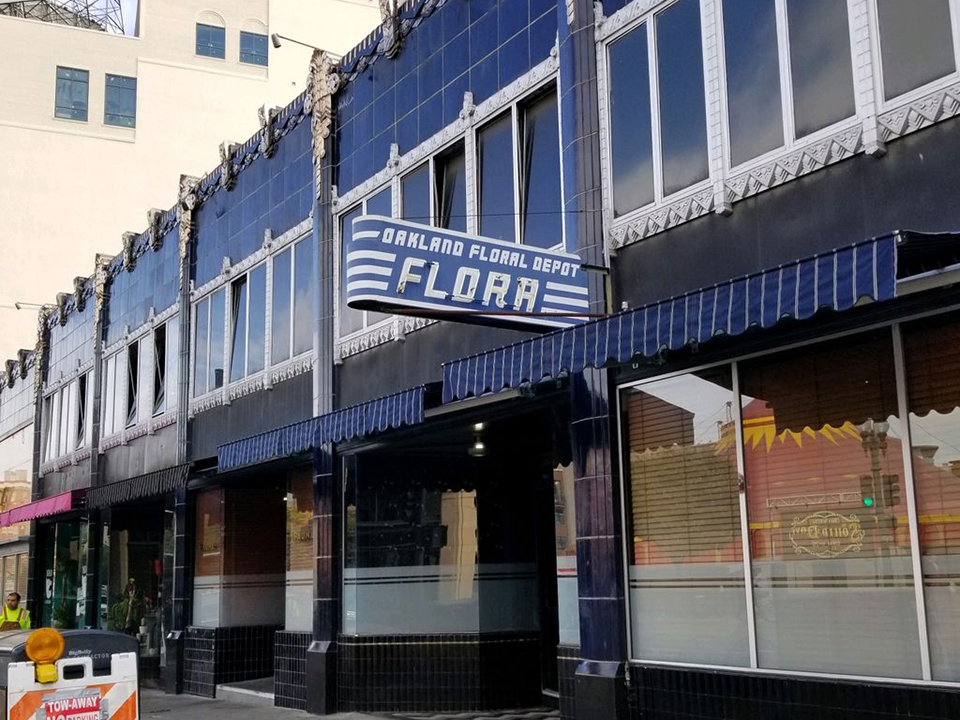 On November 9, Uptown will bid farewell to two longtime neighborhood favorites: restaurant Flora and its sister cocktail bar Fauna, both of which turned 13 this year. Eater SF reports that both businesses have been sold, due to personal reasons on the part of owner Thomas Schnetz.
When they opened in 2006, the two businesses were trailblazers, both for the neighborhood and the then-nascent craft cocktail movement. At the time, Flora's stretch of Telegraph had few bars or restaurants; the 2009 reopening of the Fox Theater helped it become one of the anchors of a new nightlife scene in the neighborhood. 
Former Flora bar manager Christ Avaliotis, who also owns nearby tiki bar Kon-Tiki, is expected to take over the two businesses, turning them into new concepts. The former Fauna space will be made over into a bar with a tiki vibe, while Flora will serve steaks and chops in a setting inspired by Miami and Cuba. The duo are set to reopen next spring. 
---
Thanks to tipster Al M. and Ryan M.! Have you noticed a new addition to (or subtraction from) Oakland's food landscape? Text a tip and a horizontal photo to 510-757-9959, and we'll look into it.