Nancy Boy, selling its own Berkeley-made essential oil-based bath, body and home product line, has closed its Hayes Valley retail store at 347 Hayes St. permanently.
The space is already up for grabs, with "for rent" signage posted in its windows.
Nancy Boy started out with a store at Market and Castro streets 20 years ago and moved to Hayes Valley five years later, co-owner Eric Roos told us when we reached him on the phone.
"20 years ago when we opened the store, we did it to legitimize our online store," he said — at that time, it was still new to sell products primarily online.
In Hayes Valley, the brick-and-mortar store attracted "lots of tourists that we were able to convert to the online store," Roos said. Over time, the online store became stronger on its own, and he said he began to question if it made sense to keep the physical presence.
"It kind of flipped," he said.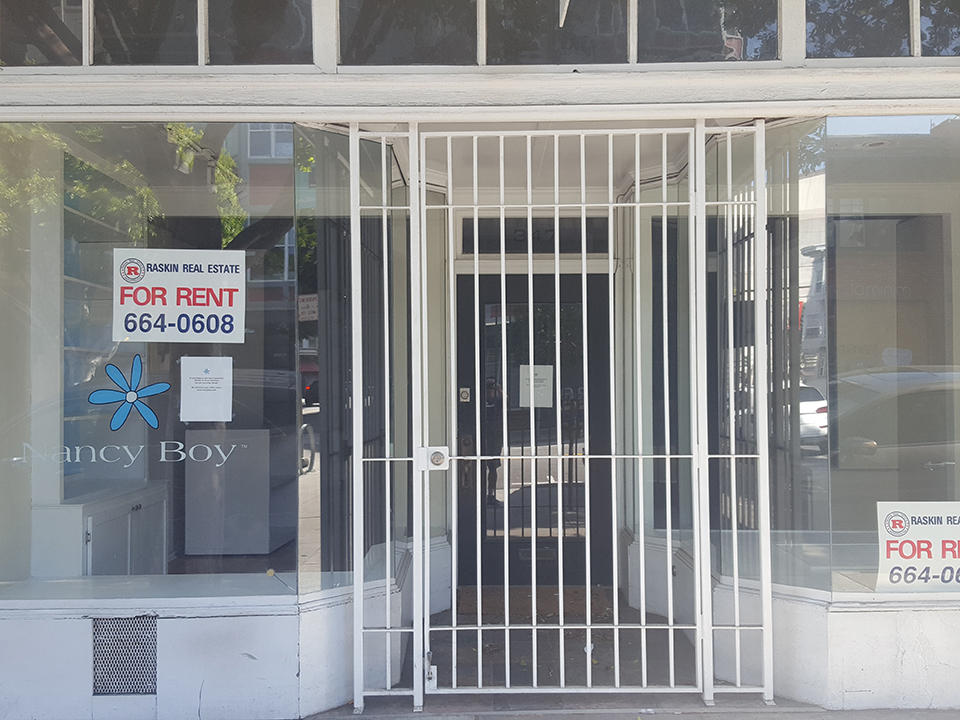 Roos said that with the store's lease coming up and shelter-in-place keeping the store closed, he sped up the decision to vacate the space.
Even if shelter-in-place restrictions get loosened up, Roos said he doesn't think that curbside pick-up would have worked for them, as he believes customers are used to browsing. Curbside pick-up usually requires folks to pre-order online and to think ahead. "That would have required a change in behavior," he said.
He also explained that as soon as the "venture-backed high volume brands" arrived in the neighborhood, the "interesting one-off stores disappeared."
"That made it in some ways easier to leave," he said.
As we previously reported, the trend started with apparel brand Kit and Ace, which opened the eighth of a planned 50 shops on Hayes Street in 2015, despite neighborhood pushback. (It has since closed.)
More recently, a number of e-commerce startups have opened brick-and-mortar stores in the neighborhood, including Allbirds, Interior Define, Madison Reed Color Bar and Outdoor Voices.
Roos said that since shelter-in-place began in March, he and his business partner Jack Richards received "incredible support from the San Francisco community," who are now ordering online. Previously, most of Nancy Boy's online orders didn't come from SF but the East Coast and other parts of the country. 
Almost all products they were selling at the Hayes Valley store are also available online, except decorative pottery and textiles — Roos said buyers want to be able to touch them before purchasing, so they don't work in the online store.
---
Thanks to Hoodline tipster Sebastian L.! See something interesting while you're out on an essential trip? Text Hoodline and we'll try to find out what's going on: (415) 200-3233.