Over the holidays, the Castro's longstanding Cafe Flore closed its doors to the public.
Despite cutting back the 47-year-old cafe's hours and menu, "we couldn't get it to break even," said Terrence Alan, who took over Flore in 2017. He thought it might fare better as a private events space. 
But the arrival of the COVID-19 pandemic has blown up that plan, with Pride canceled and large public gatherings unlikely to return for months. So Alan is moving back towards reopening Flore as a cafe.
"I'd like to open the cafe as soon as we can, if it makes practical sense for safety," he said. But a reopening date is also dependent on whether he can find the right chef. 
"We need somebody smart, with a new idea that fits with the neighborhood," he said. "It's a great opportunity for someone looking to build a career."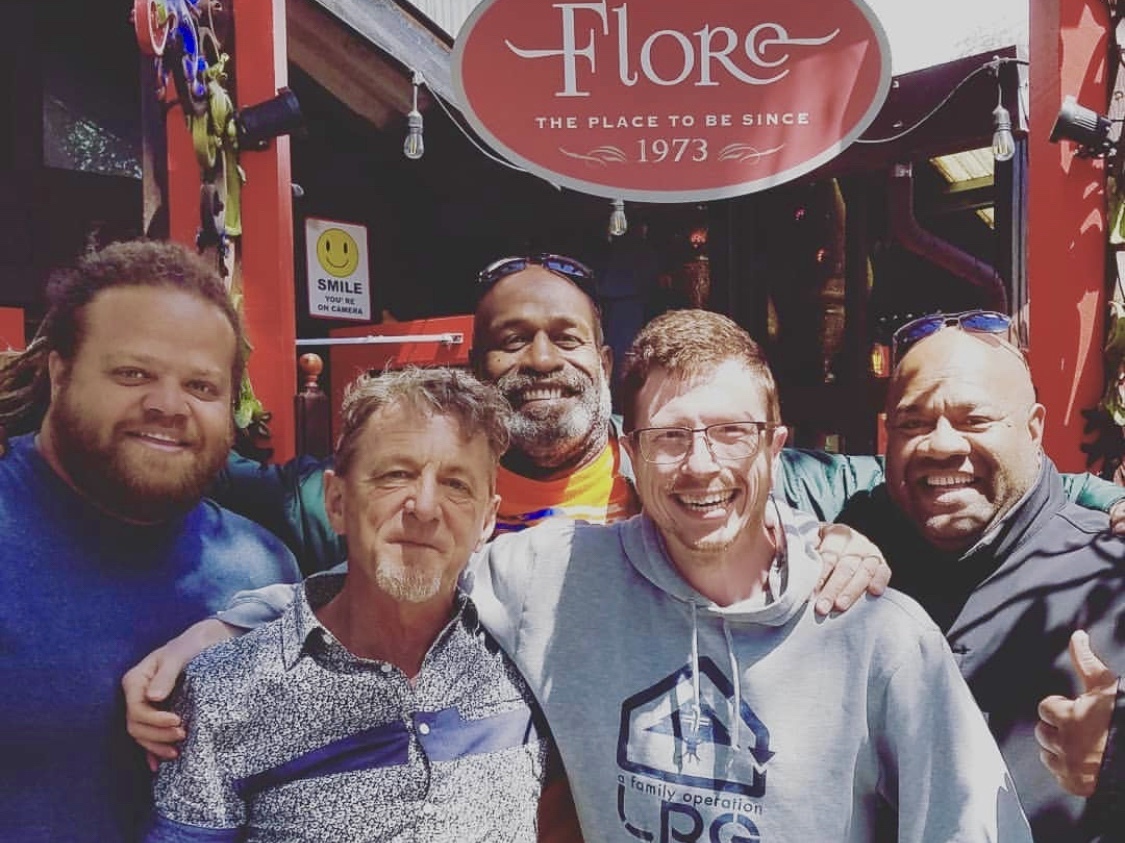 Meanwhile, Alan's other project continues apace. Cannabis retailer Flore Store, located right across the street from the cafe (258 Noe St.), just started a three-day demolition process this week. 
Should everything go according to plan, Alan and his business partner Luke Bruner hope to finish construction and open the doors in about three months.
Public records indicate a building permit was issued in January for the interior remodel, along with a sprinkler system, ADA compliance, removal of vinyl siding and a remodel of the exterior and fencing. Construction costs are estimated at $128,500.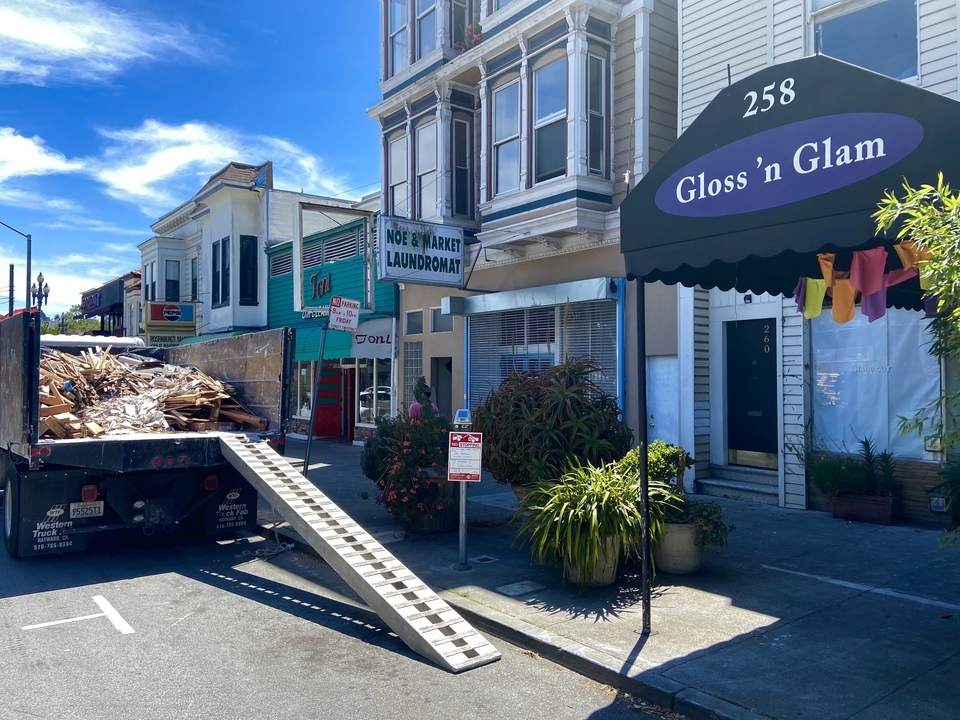 Once open, Flore Store will be the third cannabis retailer in the Castro, alongside Market Street's longstanding The Apothecarium and six-month-old Eureka Sky, which is adjacent to Jane Warner Plaza.
The Planning Department put several conditions on Alan and Bruner in exchange for the go-ahead to open Flore Store, including finding a new space to relocate the space's former tenant, nail salon Gloss 'n Glam. Alan and Bruner must also provide financial support for its move. 
Gloss 'n Glam's owner, Mary Ann Nguyen, said she's committed to remaining in the Castro. But it's been difficult finding an affordable location, and she's still looking for a space.
"My offer to help her still stands," said Alan. "We need her back in the community."
Members of the Duboce Triangle Neighborhood Group (DTNA) set several other conditions for Flore Store's opening. On-site consumption of cannabis is barred, and on-site security will be required during regular business hours, along with 24/7 video surveillance.
Flore Store will not be permitted to use Flore's off-site prep kitchen in the back of the building, and the residential unit upstairs must remain a long-term rental.
Flore Store will also be required to construct a fence along a tradesman's entrance between its building and the Noe & Beaver mini-park and community garden, and paint a mural on the side of its building that faces the garden. Alan and Bruner have agreed not to use any cannabis- or drug-related graphics or ads on its facade.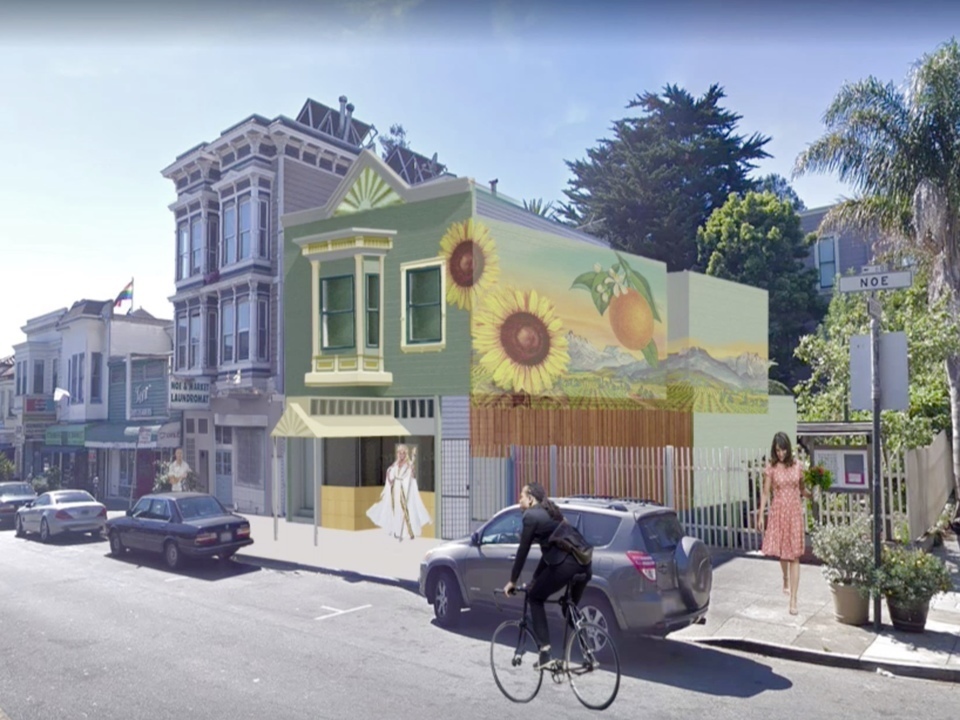 We'll continue to keep you posted on the fate of both businesses. And if you're a chef interested in taking over the kitchen at Flore, you can contact Alan via email.