Here's a brief roundup of recent changes to Castro businesses during the shelter-in-place.
Openings
Kokak Chocolates (3901 18th St.)
Kokak Chocolates opened June 17 at 3901 18th St., in the former Cafe UB space, which closed in 2017.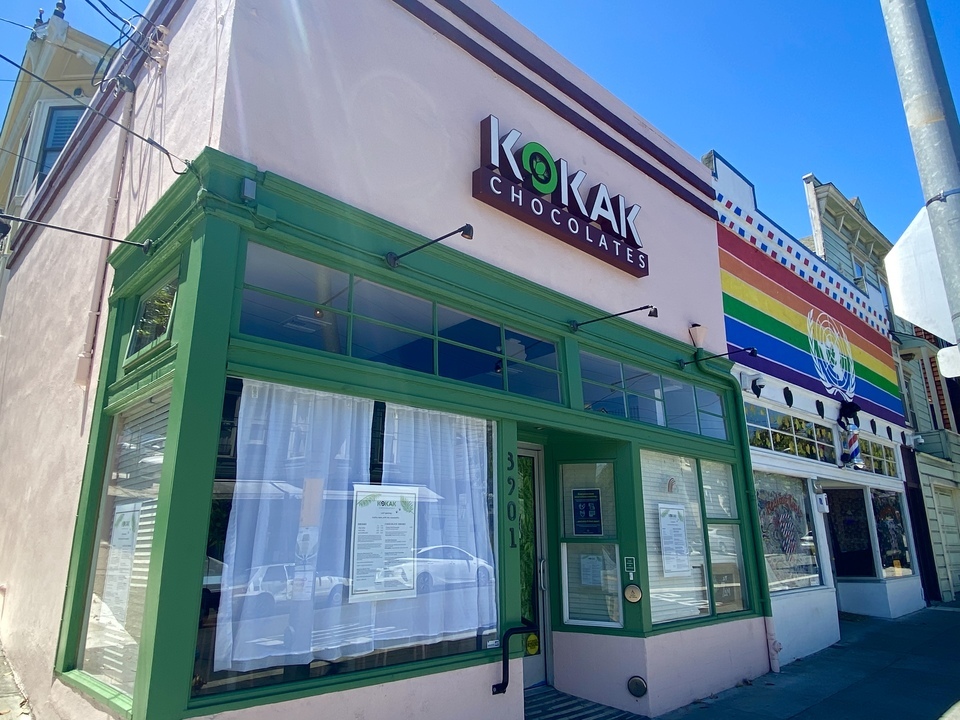 Along with their signature bonbons and chocolate bars, Kokak Chocolates offers a variety of chocolate and coffee drinks, as well as a distinctive cacao porridge.
Hoodline reached out to owner Carol Gancia for comment but did not receive a response.
Gancia is also the founder of Burlingame-based video production company Ripplemakers, Inc. She was twice awarded a Northern California Emmy for KQED's Check, Please! Bay Area, in 2016 and 2017.
Kokak Chocolates opens directly across the street from Le Marais Bakery, which opened in the former Samovar Tea Lounge space in 2017.
Kokak Chocolates is open Wednesday - Friday from 7 a.m.-2 p.m. and Saturday-Sunday from 7 a.m.-6 p.m.
The Mask Shop (4072 18th St.)
The Mask Shop opened at 4072 18th St. in May, underneath Italian restaurant Poesia.
Owner Michael Petri tells Hoodline the store is a pop-up shop, and he's looking for a more permanent location.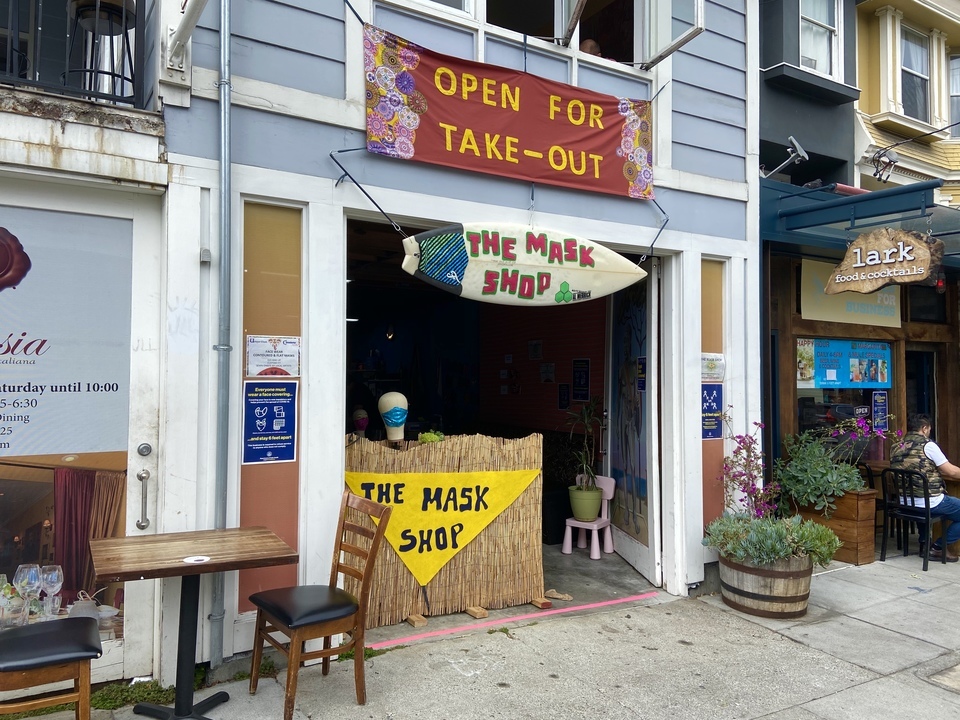 The shop offers a variety of masks made on site, ranging in price from $15-$25. Petri says The Mask Shop is also planning to offer scarves, gators, hoodies and dog clothes. 
On Sunday, Petri said the shop will host a "captive drag show" for Pride. The show will run from 12 p.m.-6 p.m., consisting of 15 minute mini-shows. Drag queens and attendees will be required to follow all social distancing guidelines.
After Pride, Petri said the shop will begin making masks benefiting the Rainbow World Fund, to help raise funds for aid to LGBTQ refugees in Uganda.
The Mask Shop is open Tuesday through Sunday until 6 p.m. and until 7 p.m. on Friday and Saturday.
Closings
San Francisco Pet Grooming (209A Sanchez St.)
San Francisco Pet Grooming at 209A Sanchez St. has now closed.
Open since at least 2007, the pet grooming store appears to have quietly closed in May.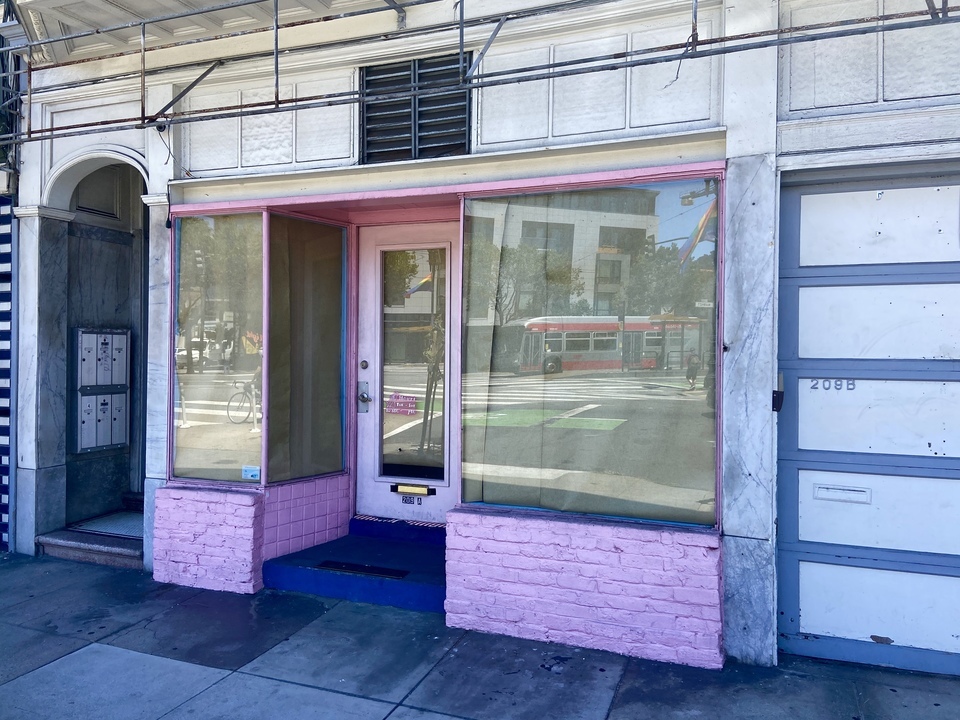 On a recent visit by a Hoodline reporter, all the fixtures inside the shop had been cleared out, and an awning that used to advertise the store had been removed.
Calls to the shop seeking comment have not been returned.
At this time it's unclear if the store has permanently closed or if it's looking for a new location.
Verizon Authorized Retailer (2199 Market St.)
A Verizon Authorized Retailer at 2199 Market St. has permanently closed.
On a recent visit to the store by a Hoodline reporter, all the signage had been removed from the building.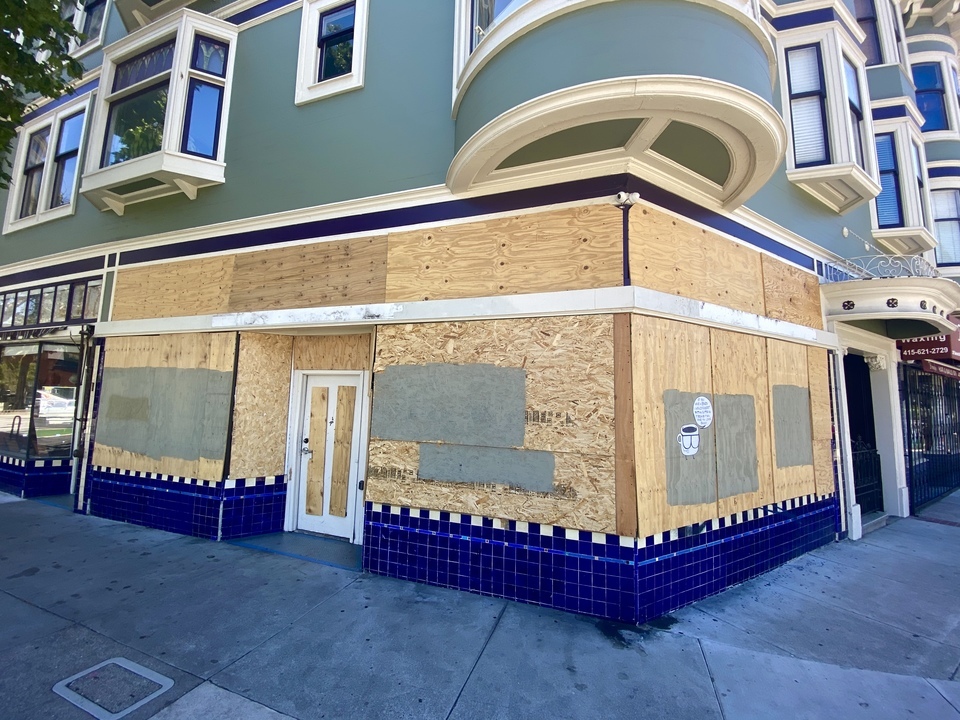 The store was independently owned and operated by Victra, based in Raleigh, North Carolina.
Spokesperson Sarah Cronin confirmed to Hoodline that the store has permanently closed.
According to its website, Victra employs over 4,500 people at over 1,000 locations in 46 states. Three other locations in San Francisco, at 3200 Geary Blvd., 2300 Lombard St., and 1513 Sloat Blvd. remain open.
Open since 2013, the store has often been the victim of vandalism to its glass windows.
These closures add two more businesses to the list of Castro establishments permanently shuttered during shelter-in-place, including Gloss N Glam (258 Noe), Best in Show (545 Castro), Active Nutrition (2275 Market), The Castro Republic (2295 Market), children's clothing store Mini-Chic (4011 18th), and 68-year old It's Tops Coffee Shop (1801 Market).
Thanks to Hoodline tipsters Cary S. and Denny! If you've seen something new (or closing) in the neighborhood, text your tips and photos to (415) 200-3233, or email [email protected] If we use your info in a story, we'll give you credit.